Happy Monday friends! And hello April!
To celebrate Spring and all it's colorful goodness, I made this sampler of sorts of all of the Spring blooms in my yard.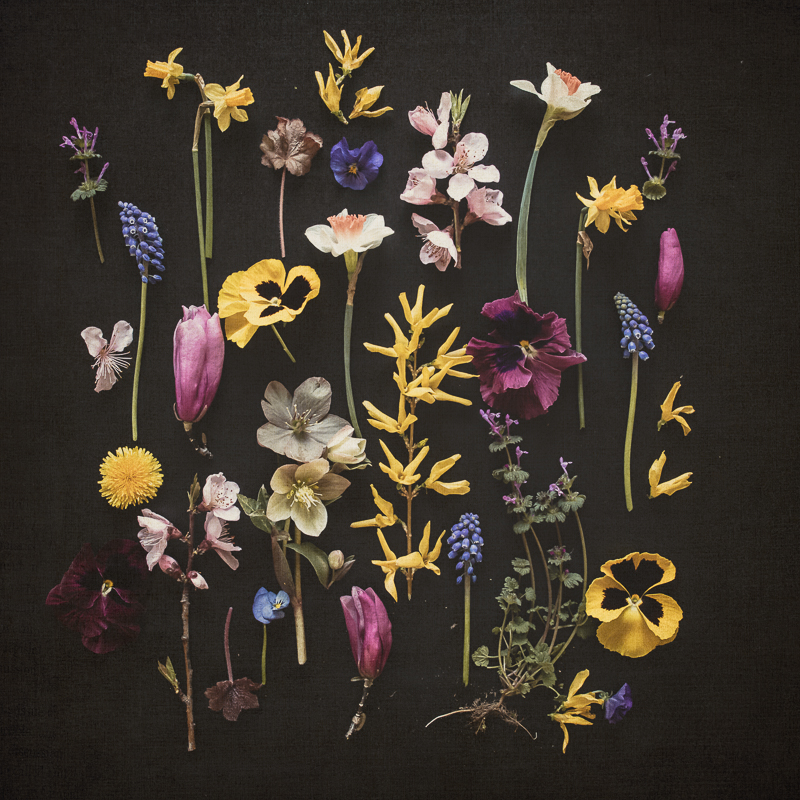 It's a bit of a departure from my usual still life photos. Which is exactly what I loved about creating it. It was so fun to play and experiment. I even busted out some old @kimklassen textures just for the fun of it.
Sidenote #1: Talk about a blast from the past….raise your hand if you remember Texture Tuesday!
Sidenote #2: Yes I realize that a couple of the blooms I included are technically considered weeds, but I don't even care…come at me bro.
Anyway, I hope this little Spring sampler makes you as happy as much as I did for me while I was putting it together.
Love, Kelly
P.S. I shared another version of this sampler in my Instagram stories and saved it to my 'wallpapers' highlight if you'd like to use it as a wallpaper for your device. xo