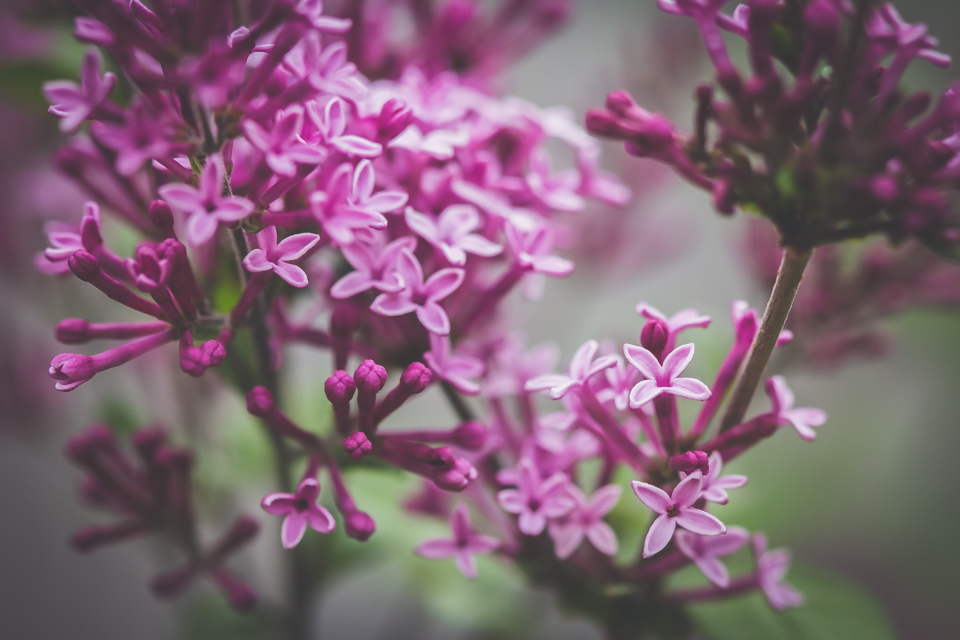 last year when we added onto the back flower bed, i planted a tiny little lilac bush.  i think it's called a chinese lilac…it's a bit smaller and a little more restrained than a traditional lilac.  don't get me wrong – there is nothing more heavenly than an exuberantly blooming lilac, but this guy was a better choice for my garden and smaller space.
my baby lilac is just now blooming and oh.  my.  gosh.  the color combination between the pale lavender and sagey green.  and just the sweetest, most delicate scent.
heaven.
and i loved it so much, i just had to bring a few little springs inside where i could enjoy it up close.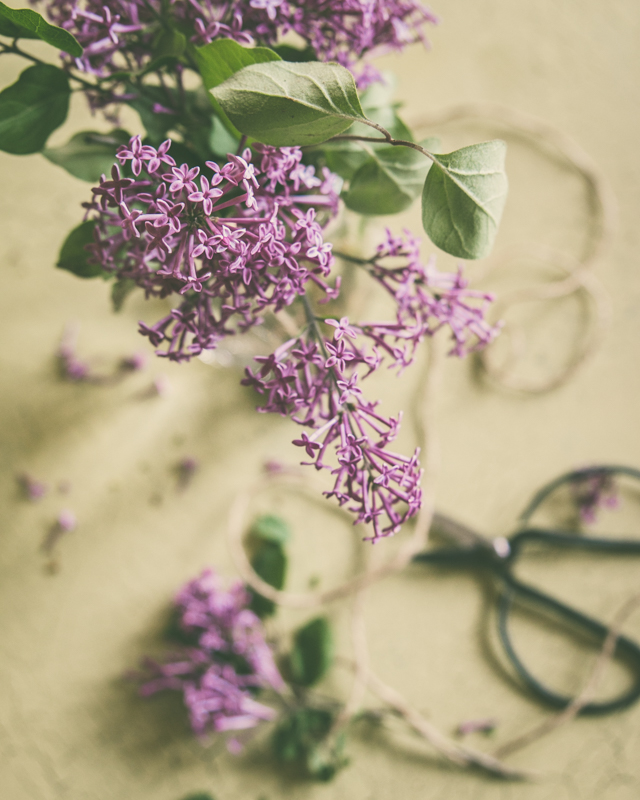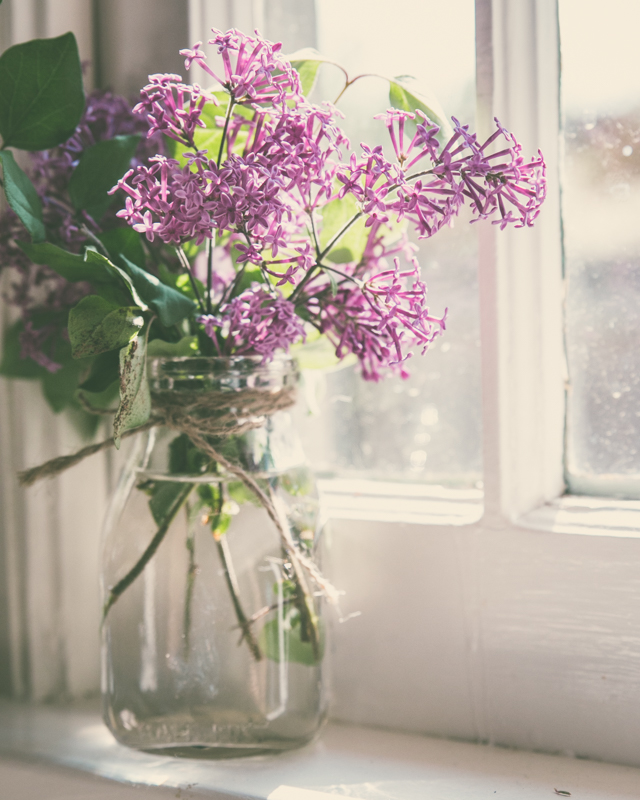 tripp and i were remarking on our walk over the weekend at what an incredibly beautiful spring we are having.  and yeah…spring is always beautiful.  but we have been so blessed with good rain – seems like the past few years have been so dry – and everything is so lush and green and full…just like my heart these days.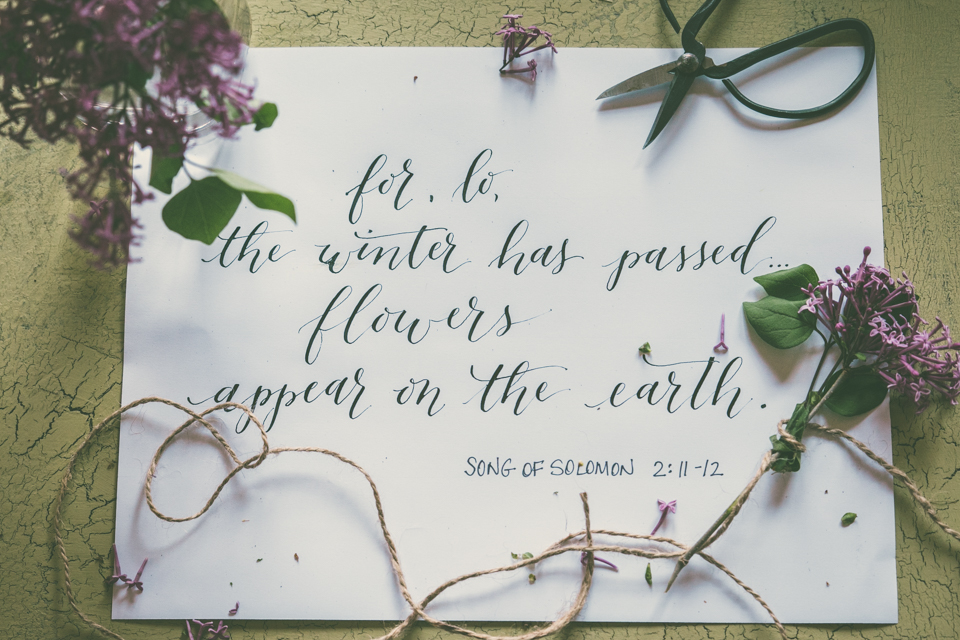 i sincerely hope that spring is finding its way to your neck of the woods!  happy tuesday sweet friends!  xoxo