When I wrote this post in January 2018, we had recently learned that the company my husband worked for at the time had sold and was being acquired by company in Kansas City. We had a lot of big decisions to make and I was really struggling with how to move forward.
Opening my mind and my heart to seeing my backyard plants differently encouraged me to look at our situation from a different perspective. And in the process, gave me some much needed hope and peace.
---
It's one of the things I love most about Oklahoma. How, even in winter, we'll sometimes get a few mild days with lots of sunshine. Which was the case this past weekend. Which was really A W E S O M E. So late Sunday afternoon, Tripp and I were in the backyard putzing around. He was taking stock of all of the broken sprinkler heads in the yard while I was walking around with my camera. Which seemed perfectly fair if you ask me.
As you might expect in the middle of January, there's not a lot going on right now in the garden. All of my perennials are still lying dormant and there were no signs of spring bulbs peeking up through the ground yet. Except for our shrubs, it's pretty much all varying shades of brown.
Anyway, walking around, I kept my eye out for something…anything to kind of spark my interest. And that's when I noticed the teeny-tiny little seed heads of my New England asters.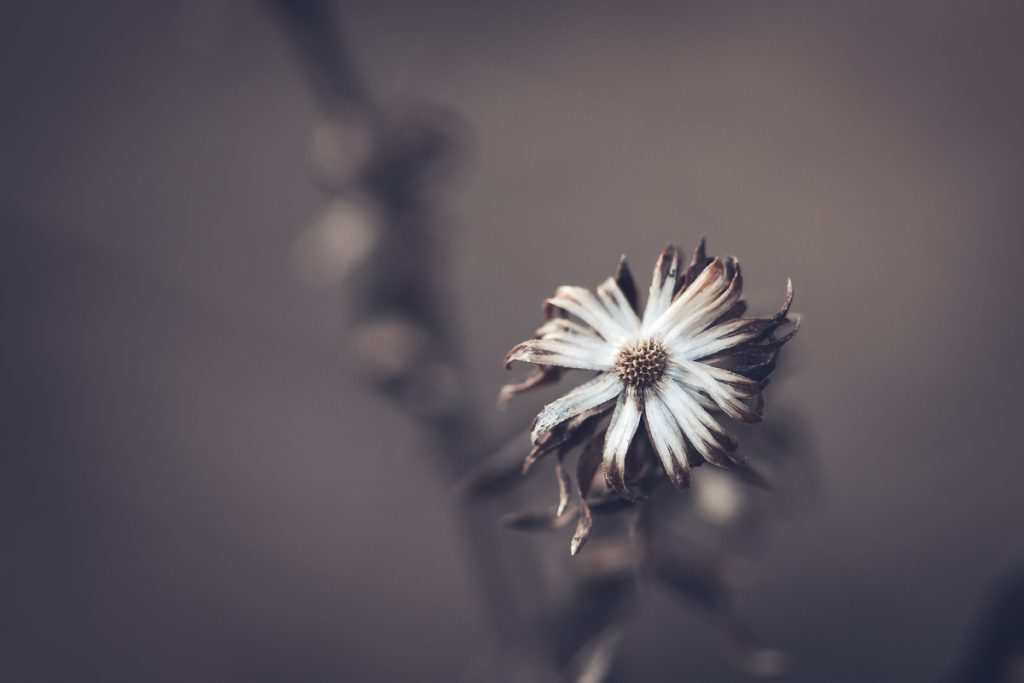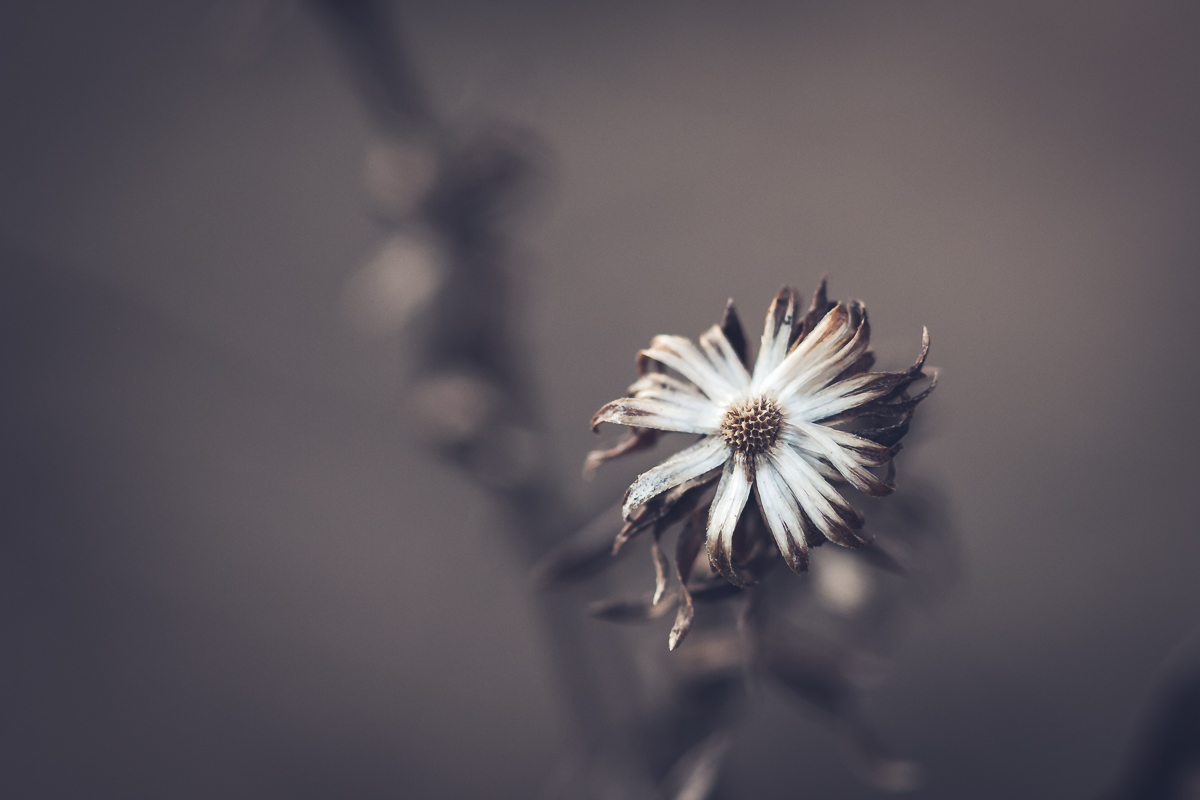 Isn't that something? A flower! In January! I mean not really, but yet kind of. And I just find its shape, form, and textures so interesting. And when I looked around some more…with a different perspective, I found all sorts of lovely, interesting things.
Seeing things differently.
I mean honestly you guys, I just have to laugh. Because I've probably written dozens of posts on this subject. And yet, here I am face to face with this lesson again. And the reminder that everything (every. blessed. thing) good that has happened in my life these past few years has not been because of a change in circumstances. But, rather, it has been the result of seeing things differently. So in light of my present circumstances, I'm asking, "How can I see this change differently? How can I let go of my resistance to make space for a new perspective?"
What a gift this little space of mine has been to me over the past several years…my teeny corner of the interwebs as I like to call it. A place to document the insights and discoveries that brought so much healing into my life at a time when I felt so unsure of everything. And now, they continue to be a gift to me in this next chapter of my life with words of hope and peace. Feeling so very grateful for this today.
Love, Kelly