hi guys.  i'm here with another installment of my photo finish friday.  today i thought i'd walk you through how i edited this shot i took of the fence around swan lake here in tulsa.  i just so happened to be driving by on my way to the gym during the golden hour.  and even more wonderful was that i just so happened to have my camera in my purse. total serendipty!
anyway here is the before shot.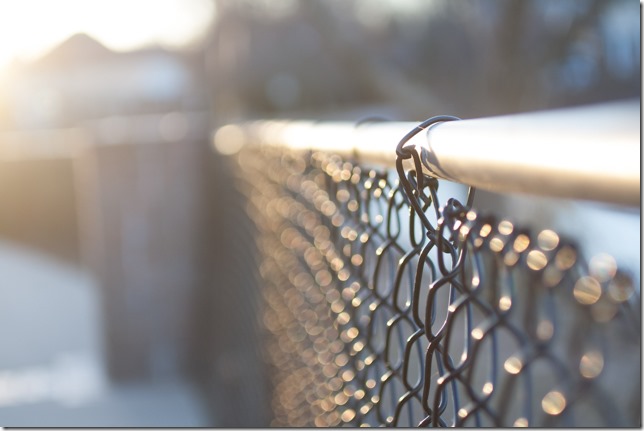 can we just stop for a minute and talk about how wonderful it is to have a few more minutes of this glorious light every day.   big happy sigh my friends. 
in a nutshell, i did a basic levels bump and then added some split toning.  below is the step by step video.
sidenote:  words i need to banish from my vocabulary…ummm, so, anyway.  
anyway 😉 …once again, here is the before and after.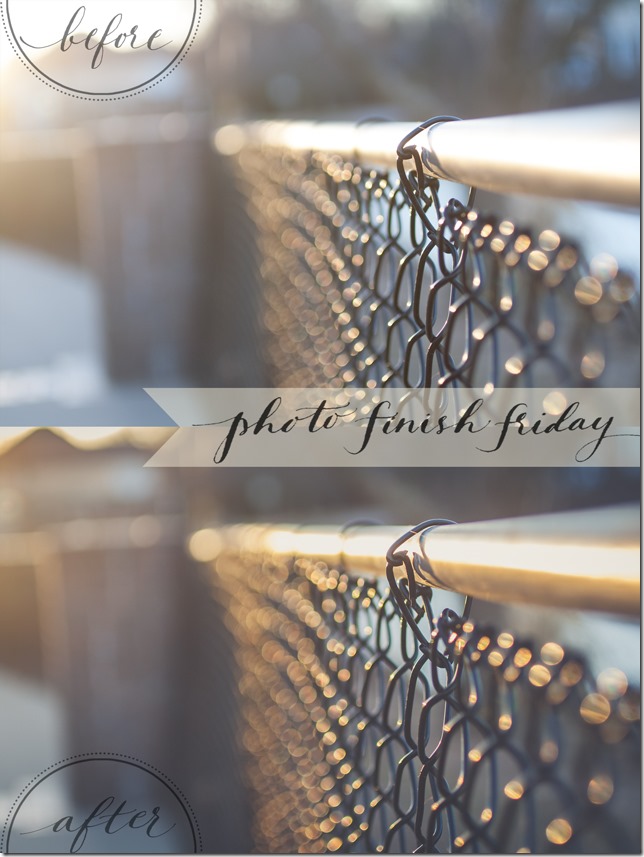 just wanted to say thank you again for all the lovely comments on my photo processing.  it's something i really enjoy and i really love sharing it with you too.
happy weekend my friends!! love, kelly