before you say anything…yes… i know it's saturday.
the thing is, i had every intention of doing this post yesterday.  but my cat is shedding.  and my upstairs had cat hair tumbleweeds of epic proportions. #helpme
do not even get me started on the hairballs.
needless to say, yesterday i was busy with that and before i knew it, the day had gotten away from me.
anyway, today i thought i would share with you how i edited this photo of this fence around my neighbor, crazy stuart's house.
now two things to know about crazy stuart are:  1)  he is not crazy and 2) his name is not stuart. i don't even know how we even started calling him that.  except for maybe that, until recently, his front porch was held up with a step ladder.  or that his entire back yard is covered in yard art and tchotchkes.
at any rate, i think his white iron fence and accompanying climbing rose bush is completely charming.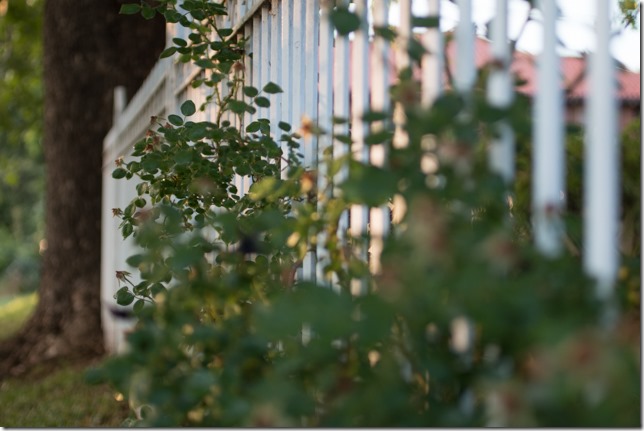 and the thing about crazy stuart is that he is a legit antiques collector.  his entire basement is like going back in time about 100 years.  so i thought a vintage photo edit might be in order.
i had alot of fun playing around with the tone curve and split toning to create this charming vintage look.  it's super easy too – here is the start to finish video.
once again, here is the before and after
also, here are the links i mentioned regarding sharpening in lightroom.
thank you, as always, for your lovely comments and feedback.  hope you are having a wonderful weekend.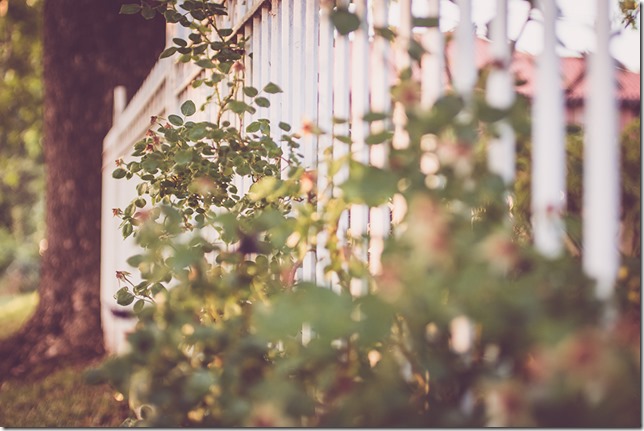 love, kelly