so when we were on vacation, one morning after breakfast we drove over to the santa monica pier to check it out.  it's is one of those iconic places in southern california with the big ferris wheel down at the end of pier.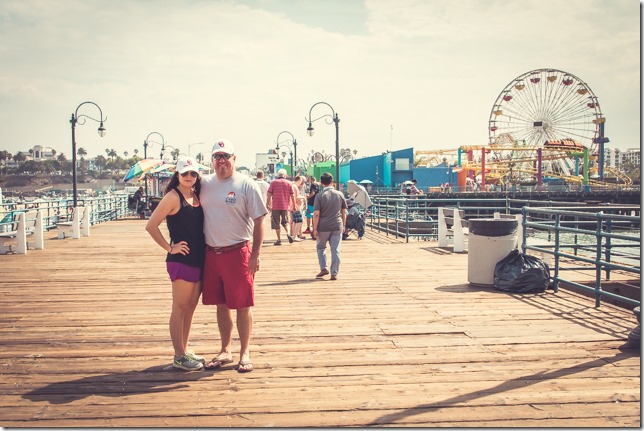 and while we were walking around, tripp decided that we absolutely HAD to ride the ferris wheel.  because you have to right?
i love that tripp and kelsey were both representing….   #boomer
well so for me, it wasn't so much that i needed to ride the ferris wheel.  but rather, i needed to take its picture.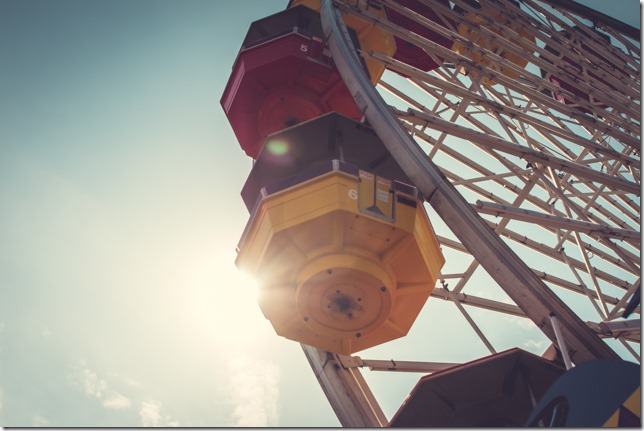 anyway, now that we've been home for a while… and i'm going through pictures for a vacation photobook…i just really love this shot.  it totally captured the magic of being there in on the pier.  and  ferris wheels always make for great compositions with their lines and curves.  the repetition creates great movement.  the bold colors.  and don't even get me started on that sun flare. #sunflarejunkie
i really wanted to do something creative with this shot.  and so the more i thought about it…. about summertime in southern california…the beach….the amusement park …family memories….something about this shot felt nostalgic to me.  and i had recently stumbled across a really cool-looking, cross-processed photo in pinterest.  so it just sort of clicked.
if you are unfamiliar with cross-processing – or xpro for short – it is the intentional processing of a particular film type in a chemical solution intended for a different kind of film.  xpro was actually one of those happy accidents, discovered by mistake back in the day.  and although most xpro photos have a few common characteristics – high contrast, vivid color – what makes it so interesting is the variability in the end results.
if you are on instagram then i'm sure you are familiar with that look.  i also created an xpro pinterest board with some good examples.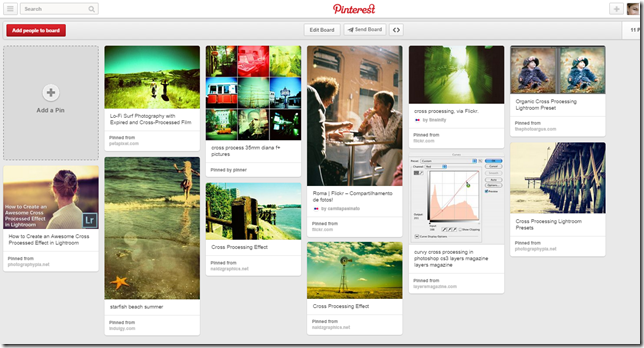 there is a lot of good info out there about how to achieve an xpro look in photoshop and lightroom.  and after a good bit of messing around, i think i finally got the look i was going for.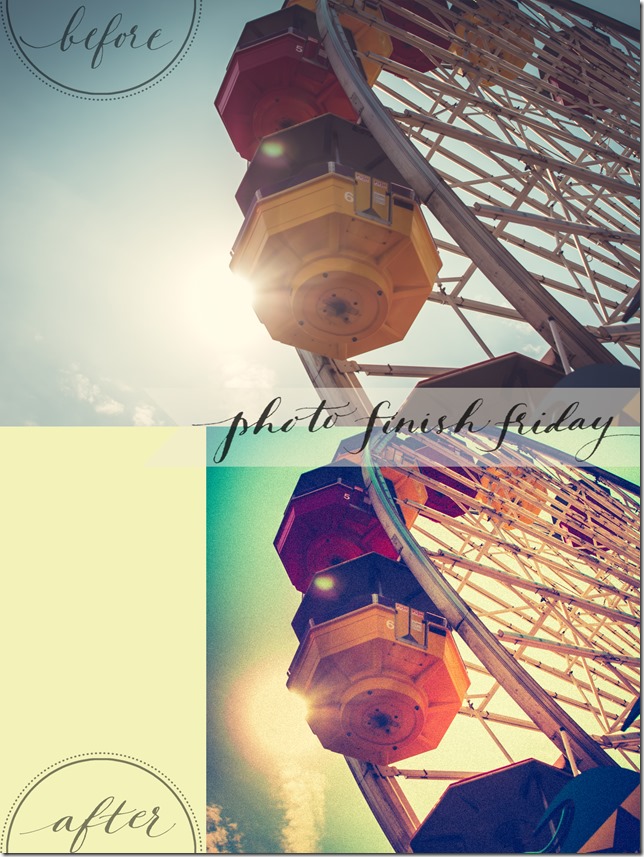 because this technique was a bit more time consuming than some of my past processing tutorials, i have divided the process into two separate videos – the first is my basic processing and the second is the more creative work with graduated filters and other effects.
here is part one.
here is part two.
and as promised, here are the screen shots of the tone curves, split-toning, and color adjustments if you want to try this technique for yourself.  but honestly, it's just a place to start – don't  be afraid to just get in there and monkey around.
like i said, this type of processing isn't something i typical do.  but it's so fun to play around with.  and i do so love the sort of vintage, nostalgic and timeless look to the finished  image.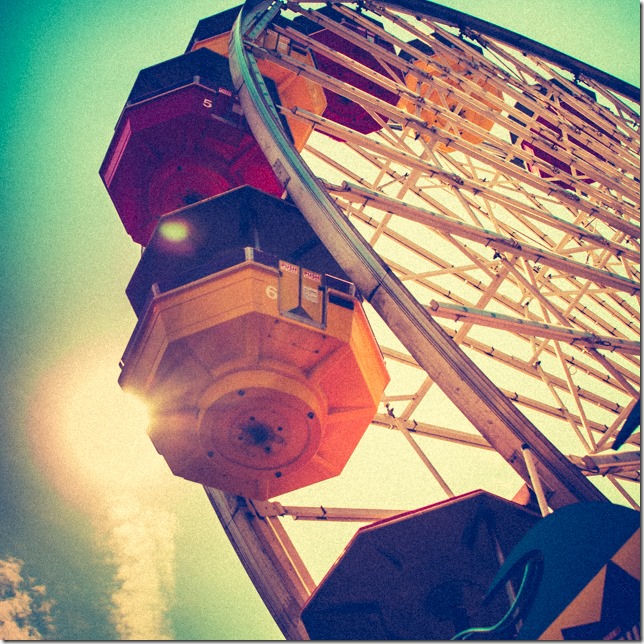 a perfect reminder of a wonderful memory.  as always, thank you so much for letting me share it with you.
love, kelly