Linking up today with Texture Tuesday.
My sweet hubby brought me these beautiful flowers for Valentine's Day.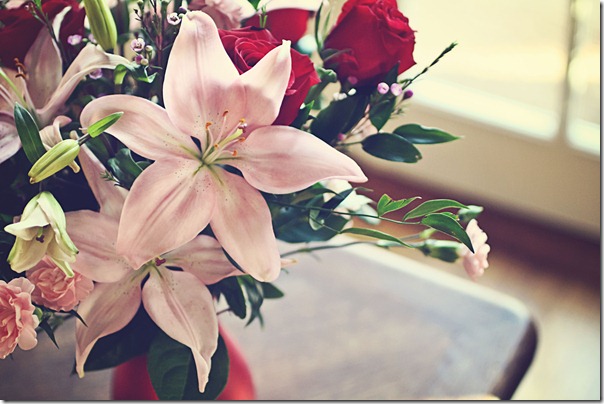 He's a keeper that guy!
And so since then, I've taken approximately 187 pictures of them.
I know this may come as a complete shock, but I really love photographing flowers.

And you know…when I think about it, flowers are what initially got me into this hobby obsession and what has fueled my desire to learn more about it.
The thing about flowers, photographically speaking, is that there are almost limitless details shoot. So for instance in the lily below, I just loved the elegant shape of the petals.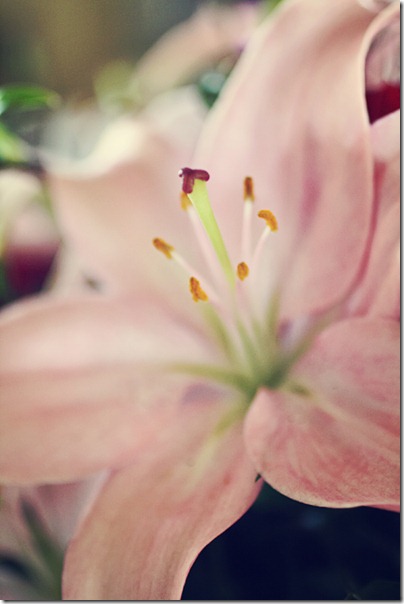 And then such interesting details like the pistol and stamens.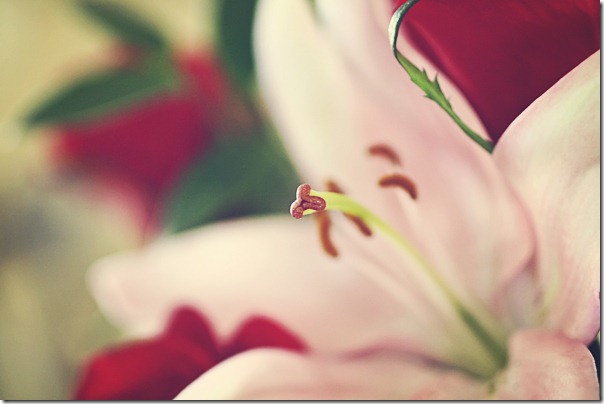 The other great thing about flowers as opposed to say pets or kids is that they #1) don't run and hide whenever they see the camera, and #2) don't roll their eyes or get annoyed with me when I say, "Wait, stay right there…let me try that again."
Actually, my daughter should get the Nobel Peace Prize for patience after last Friday's photos shoot. But that's another blog post for another day.

Anyway, as fun as it is to shoot flowers, it's also been so much fun learning to play with textures. Depending on how you use them it can create an amazing vintagey, grungey look. Or with a softer hand, these textures can elevate an ordinary flower shot into something really special.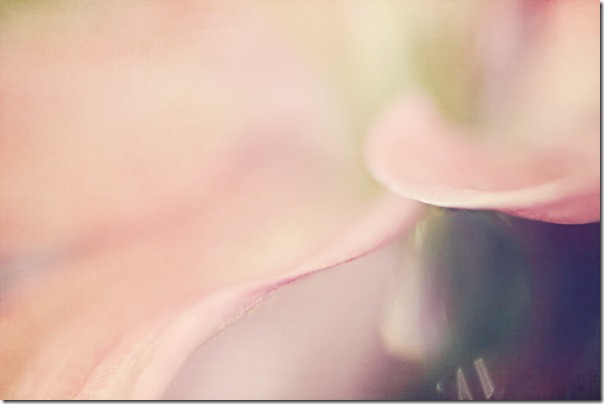 texture – kk_cora – 1 layer screen 10% and 1 layer soft light 60%
And as always, thanks for letting me share it with you.
Love, Kelly