this week, the lesson for my be still 52 class was to create a family photo…only do it via still life.  a little vignette that honors someone special in your life.
i had several ideas in mind for the prompt this week…i have so many old dishes that belonged to my grandmother.  a cedar chest full of cherished keepsakes.  little knick-knacks all around the house that remind me of my loved ones.  but it just so happened that i needed to get into the closet in our guest bedroom, and it was there i saw my granny's shadow box up on the shelf.  and i knew that would make a perfect little setup.
my granny's shadowbox is filled with all kinds of tiny treasures – salt & pepper shakers, little thimbles, miniature teacups.  my granny was so sentimental…i'm sure these were all little trinkets that were either given to her or collected from her travels close to home.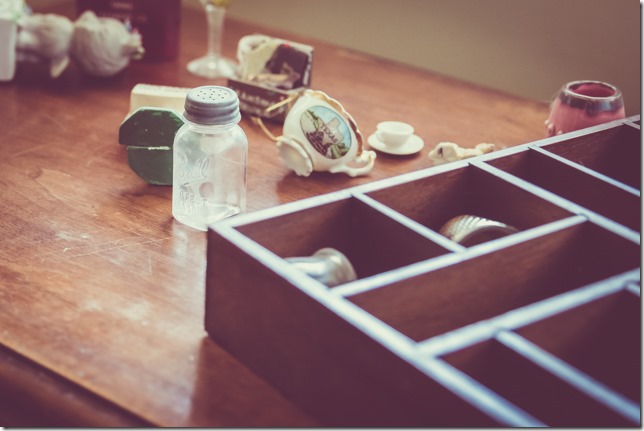 on sunday, as i vacuumed out the dust and lint, and then wiped it down with furniture polish and a small paintbrush…i remembered exactly why i put granny's shadowbox away to begin with.  and don't ask me how, but i even found little tufts of cat hair in some of the boxes.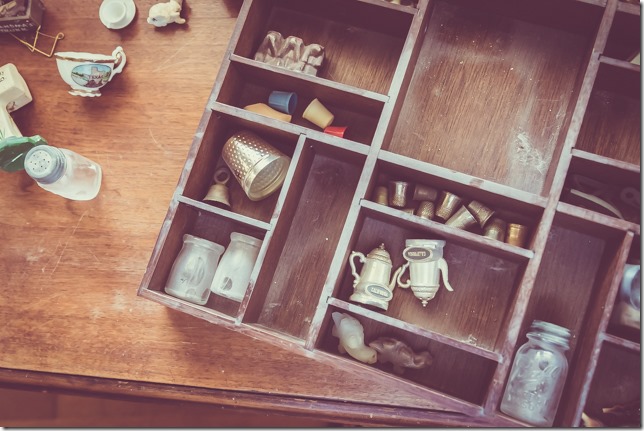 pet hair…honestly…it's the story of my life sometimes.
but at any rate, as i was taking out each piece and wiping it down, i was overcome with such a wave of nostalgia.  i have so many memories of visiting my granny when i was a little girl.  this little shadow box reminded me of all the times i would stand on a chair in front of the corner cabinet in her dining room, examining her vast collection of salt & pepper shakers.
i especially loved the ones that were shaped like ears of corn.
and then i thought about all the times i would go out back into her garden and pick a small bunch of zinnias.  i'd bring them into to her so proud.  granny would make such a fuss over them and then plop them into a glass or a jelly jar and put them in her kitchen window.
i loved my granny so much.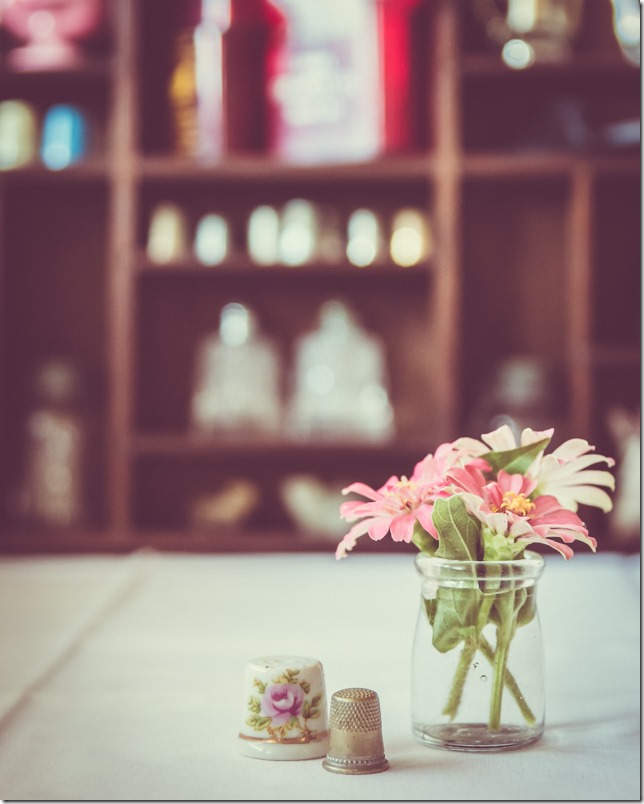 after i got the shadowbox all cleaned out, i went out in my own back yard and picked a few little zinnias and i put them into one of the miniature glass jars from the shadow box.  and i don't know…something about it felt so…..well, i'm not really sure what you'd call it…. but whatever it was, i felt so connected to her.  and something inside felt very warm and fuzzy.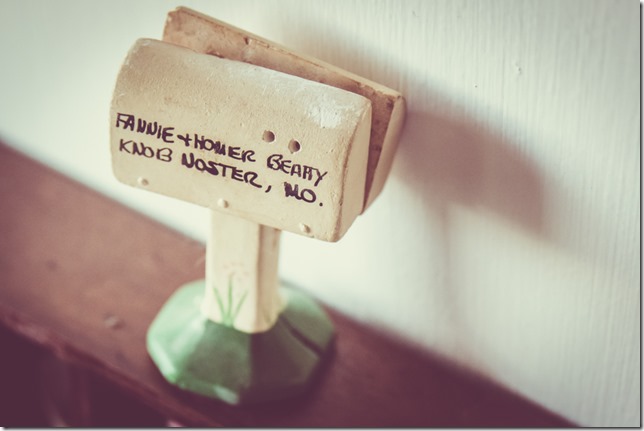 so now after having cleaned up granny's shadow box, i have hung it back up on the wall in my office.  it's back there over my left hand shoulder as i type this.  i like to think that granny is here with me.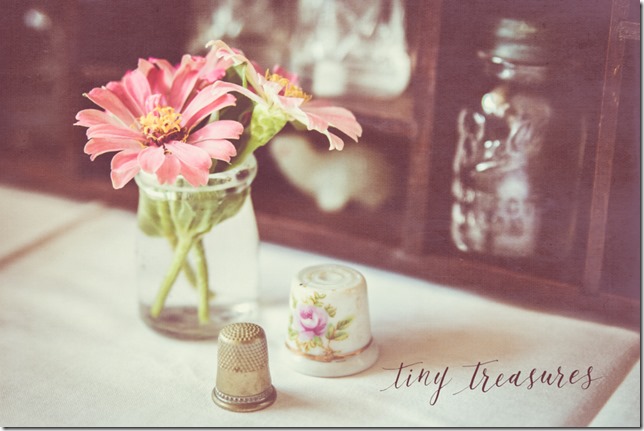 and if she is, i hope these pictures make her as happy as they do me.
love, kelly