you guys.
it's been well documented here on my blog how much i love peaches.  and by now i think you know my affection for gin.  so last week as i peeling peaches to freeze, i thought to myself, "i wonder if a cocktail with peaches and gin would be good."
the answer is yes.
here is what you'll need if you want to experience this delightfully wonderful summer cocktail for yourself.
summer peach frizzante
peach-rosemary simple syrup (see below)
peach juice
gin
fresh lime juice
sparkling wine of your choice (preferably a rosé prosecco or cava ~ cava is the spanish equivalent of prosecco)
for the simple syrup, combine 1/2 cup of sugar and 1/2 cup of water in a medium sauce pan and bring to a boil.  continue to boil for a couple of minutes.  then remove from heat and add the peels and pits from four peaches and a small spring of rosemary.  let steep for 30 minutes or so.  cool completely and refrigerate overnight.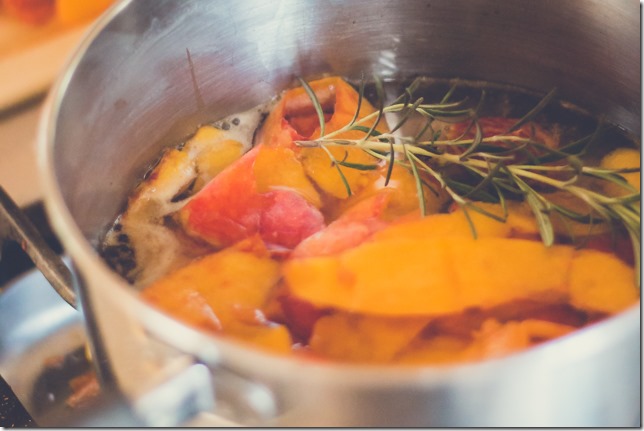 i know, i know…it's the herbs again.  but i promise you, it's so subtle.  and it gives the cocktail the tiniest bit of woodsy freshness at the end.  and i mean just look at this color!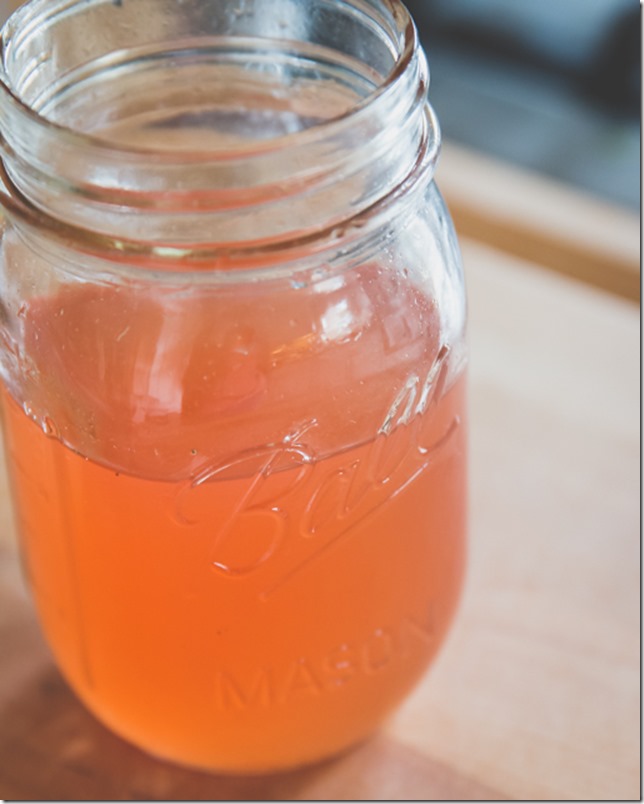 so to make this lovely libation, to a cocktail shaker add ice, 1/2 cup of peach juice, 2-3 tablespoons of gin, 1 tablespoon of fresh lime juice, and 1 tablespoon of the peach-rosemary simple syrup.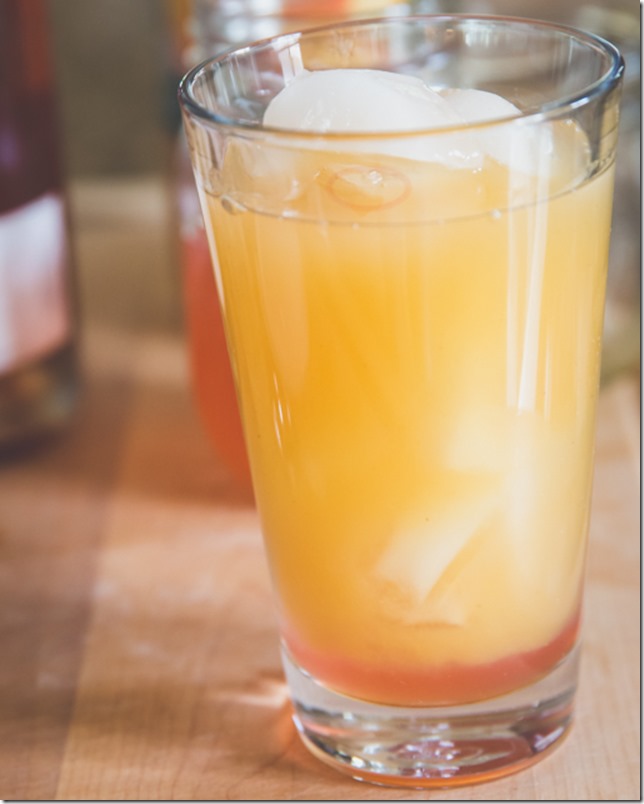 then prepare a martini glass by running a cut lime around the rim and then dipping in sugar.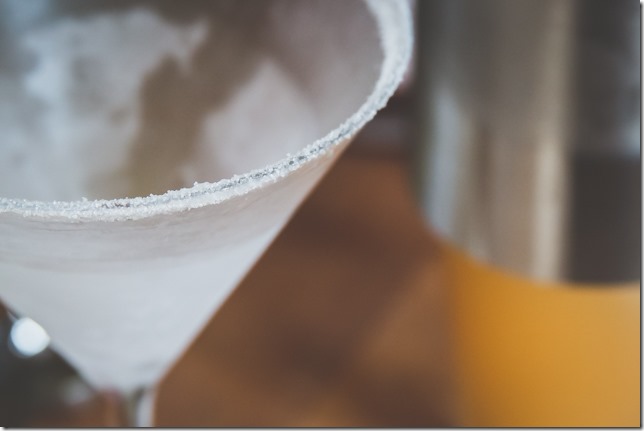 shake the cocktail vigorously and then pour into your prepared glass.  to finish your cocktail, top it off with a generous splash of prosecco or cava and a twist of lime.
then stand back and take just a moment to appreciate the blush/peach color of this drink.
if you love peaches, you will love this cocktail.  it's very slightly sweet and subtly floral.  and the bubbles.  oh my gosh.  it's a winner.
so cheers to summer my friends.  enjoy!!
love,kelly