I don't know if you have a Panera Bread in your neck of the woods, but here in Tulsa we have one pretty close by and it's one of our favorite places to grab a quick bite after Mass on Sundays. And one of my favorite things to get is their cream of chicken and wild rice soup.
So anyway, about a month ago I was craving this soup and happened to have some leftover chicken in the fridge so I decided I'd see if I could come up with something close. It turned out really good, and since then I've made it three more times. And because I love to share things I love, I thought why not share it here on my blog.
It's really easy to make! Here is all you need.
1/2 of a large onion, diced
2 carrots, diced
2 ribs of celery, diced
1/2 tsp. dried thyme
1 cup cooked chicken, chopped
2 cups cooked rice (*)
4 cups chicken stock
1/4 cup of cold water
1 tbsp. flour
2 tbsp. heavy cream
In a large soup pot drizzle in a couple tablespoons of olive oil. On medium heat saute onion, carrot, celery, and thyme for about 10 minutes until they are softened and fragrant.
For the chicken, I just used some chicken breast tenders that I had roasted in the oven. But you could totally use chicken thighs or even a rotisserie chicken.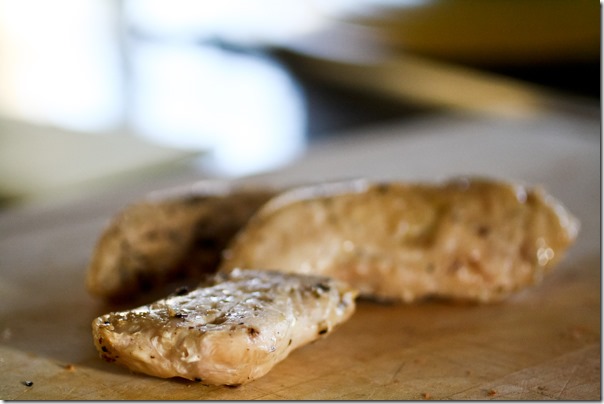 So add the chopped, cooked chicken to the vegetables and heat through.
Then add in four cups of chicken stock.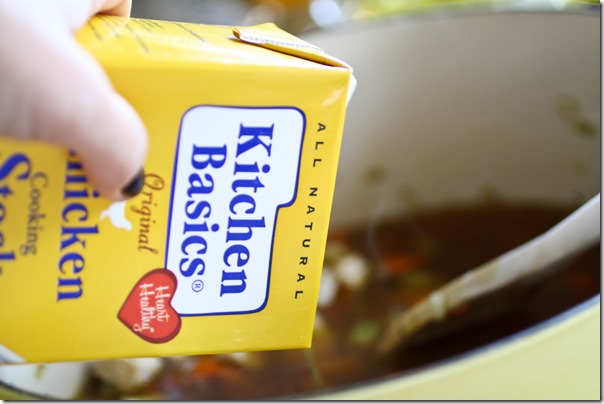 I swear this is not a paid advertisement for Kitchen Basics.

***Oh and about the rice…if you wanted to make this super easy, you could use one of the already cooked rice packets from the grocery story. But I and an overachiever who happens to love brown rice and wild rice, so I mixed 1/2 cup of each and cooked them together according to package directions before I started the soup.
Next, add the cooked rice to the pot and bring to boil. Let it simmer on low heat for about 30 minutes or so to let the flavors all come together.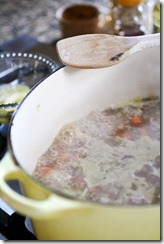 After the 30 minutes is up, mix the water and flour in small bowl and then add the slurry to the soup pot. Return the heat to high and stir continuously until the soup thickens.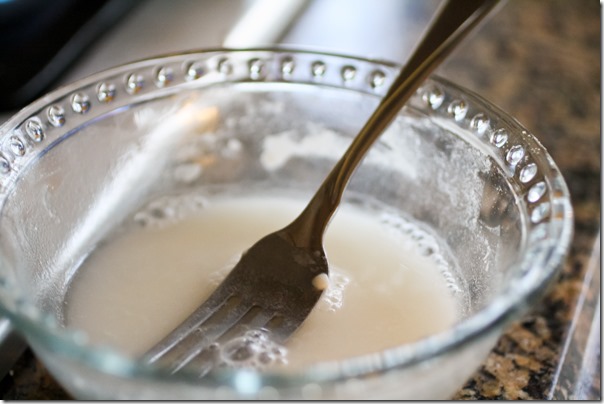 Then as a final step, remove the soup from the heat and stir in a couple of tablespoons of heavy cream.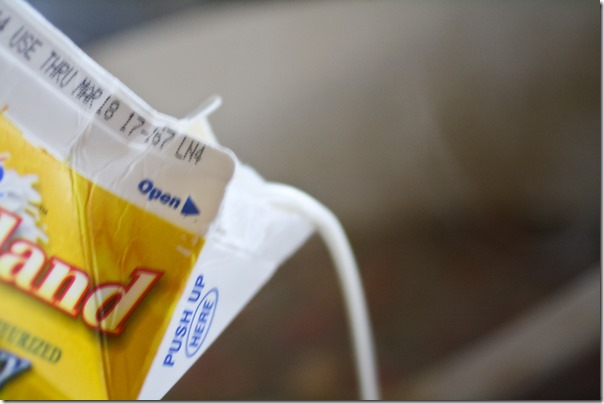 And that's it! Perfect for a chilly night.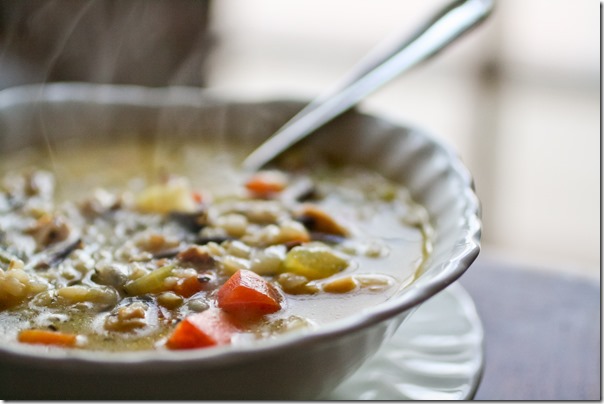 This recipe makes about four servings, but could easily be doubled. The rice to chicken ratio could totally be adjusted to suite your taste. And hell, you could even leave out the chicken for a delicious meatless meal. Which would never happen at my house because that would be sacrilegious. But nevertheless I think it would be yummy.
However you make it, I hope you enjoy it as much as I do.

Love, Kelly