Welcome to the July One Little Word Blog Hop!  I love it when the blog hop rolls around and I get the opportunity to see what the other ladies are doing and hear about their experiences with their words.
A complete listing of all the participants can be found at the bottom.
Lately I've been thinking a lot about growth and how that relates to my word, TRY.  I want to grow as a person, and trying new things (especially new ways of thinking) is helping me to find the direction (and the courage) for my journey.
One of the ways in which I'd really like to grow is to explore my creative side. This month's assignment could not have been more perfect.  I just love mixed media art and I've wanted to try my hand at it for a long time.  This was just the little push I needed to sit down and just try.
I decided to approach our little art project with careless abandon. 

  No pressure from perfectionist expectations and no judgment as to whether I was doing it "right".  I just had fun with it and got really messy.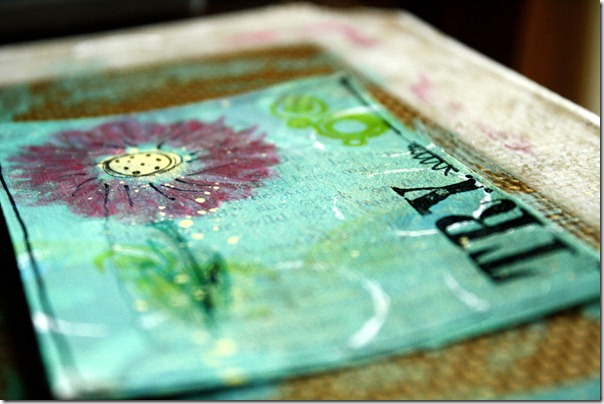 And I loved every minute of it.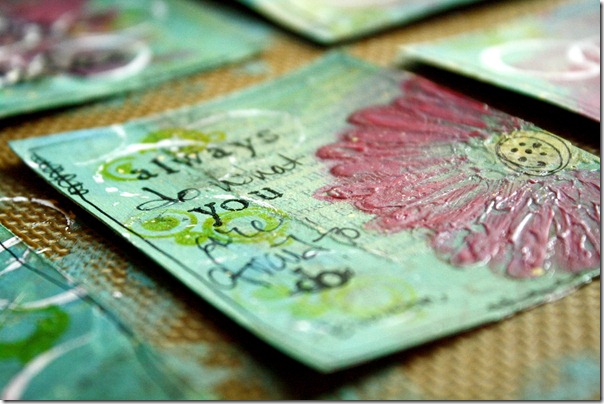 Thank you so much for stopping by my blog today.  Next you should be directed to Nikki but if you get lost here is the complete list of blog hop participants.  See you next month!
Kelly