Magic (n)
mag·ic | \ ˈma-jik
a quality that makes something seem removed from everyday life, especially in a way that gives delight
something that has a delightfully unusual quality
Happiness. Delight. Wonder. Joy.
This is the inspiration behind Everyday Magic, a photographic guide to finding and capturing the delight and wonder of your ordinary life. Through the course of the lessons and content included in this class, I will show you how to find the places where science and magic meet. And I will teach you how to capture the magic by demystifying the photographic process along the way.
Are you ready? 
I wholeheartedly believe that there is magic and wonder in our ordinary lives, and I would love to help you find it and capture it in your photos.
lessons included in this course
The lessons in this course include my favorite kinds of magic to capture with my DSLR camera!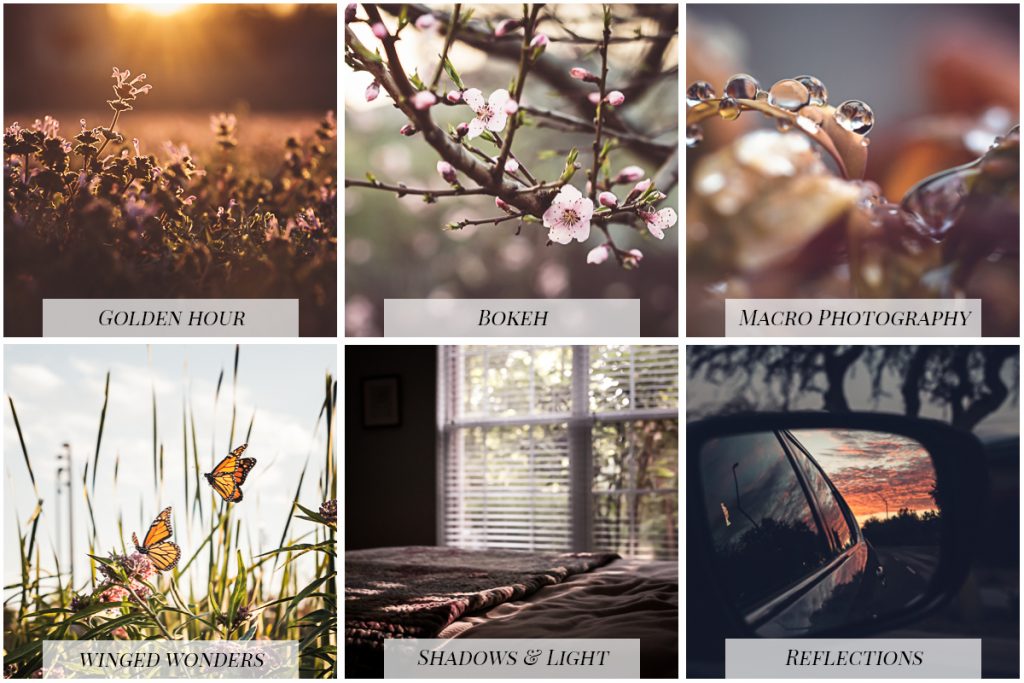 Exposure Refresher course
If you are new to DSLR photography, I am providing a lesson on the basics of exposure. In the presentation, I will demonstrate how aperture, shutter speed and ISO work together to create inspired compelling photographs. You will also learn how to shoot in manual mode to take creative control over your camera and create images that capture the moments and tell the story in your heart.
Lightroom Presets
In addition to start-to-finish Lightroom editing tutorials, you will receive an exclusive set of Lightroom Presets that can help you enhance the magic in your photos.
Sign up today and receive instant access to all of the course contents. $29USD
some kind words from students of my other courses
I have been struggling with manual photography for quite a long time. Your class cleared my eyes and gave me the confidence and knowledge I need to start enjoying photography as a hobby. Thank you so much for this amazing class. ~Val
Because of your excellent instructions I feel I have the skills to tackle Lightroom! ~Lisa
Kelly is thorough and teaches the technical details of photography in fun ways that make them memorable and easy to apply to everyday picture taking. ~Jen
Hi There! I'm Kelly. 
I am a light seeker and storyteller.
My goal is to live an inspired, creative life and my trusty Canon camera has been faithful companion on this journey.
I am delighted to bring you this new workshop which has been a labor love. This is everything I have learned about finding magic in my ordinary life and I am so happy to be able to share it with you.