art is not a thing; it is a way. ~elbert hubbard
i think the last 'art' class i took was in sixth grade or seventh grade.  it was after lunch in the prefabs out back behind the main school building.  as i recall, we dabbled in the basics of creative arts – painting, drawing… and who could forget the carved out apple head that we stuck on a wire form and dressed up in fabric scraps.
i don't remember loving art.  i recall art being hard.  which i am sure was partially due to the persnickety nature of our teacher, but probably more so because i didn't naturally excel at it.  the overachievers of overachievers and i made a B in art.
and yet here i am, writing a blog series about art. #irony
a few week ago, when i decided that this concept of life as art would be the topic for my series, i started reading books about art.  which is new to me, because i so totally do not consider myself to be an artist…at least in the traditional sense of the word.  but i am learning that art is not only for painters and musicians.  i can make art too.
in her book, the artist's way, julia camera writes 'art is a spiritual transaction'.  and learning to see art this way has been a revelation for me to say the least.
all art begins with God.
we know that God is our creator.   and as we were created in God's likeness and image, we also share in this same creative energy.  we were created to create.  so when we tap into this creative gift we are connected to God in a very real way.  and however we express that connection – whether it is in acrylics or watercolors, in novels or symphonies, in flowerbeds or cupcakes – this our art.  this is how we glorify god.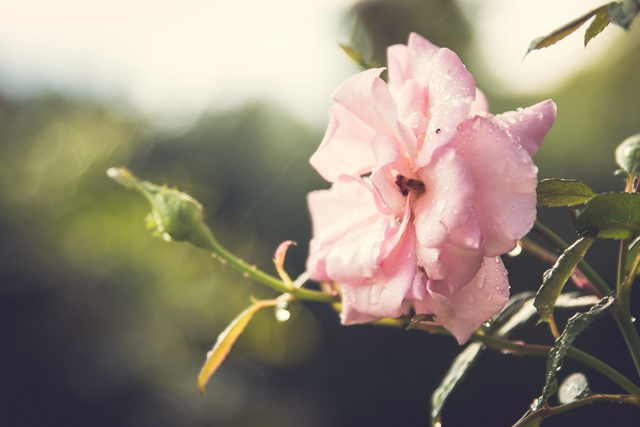 i don't know about you, but i find this to be incredibly liberating.  i love this way of thinking about art because it means that i am no longer held up against the standard of what good art is supposed to be.  but i especially love seeing art this way because it means that i am free to be the person that God created me to be.
thank you so much for joining me on my 31 day writing challenge. to see all of the posts in this series, please click here. and if you would like to receive future posts via email, you can subscribe here.