In honor of Memorial Day, I would like to share with you a few pictures of my grandfather Byron.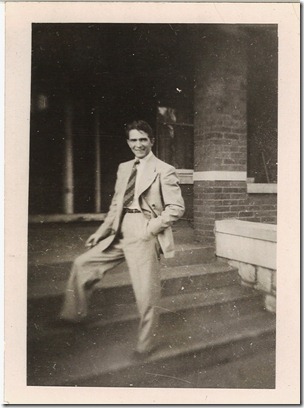 As in the case with my grandmother, Edna, I didn't have the opportunity to know him. He died many years before I was born.
By all accounts Byron was a good man. A brave man. He served his country proudly during WWII in the Battle of the Bulge. It was here that he suffered a severe case of frostbite.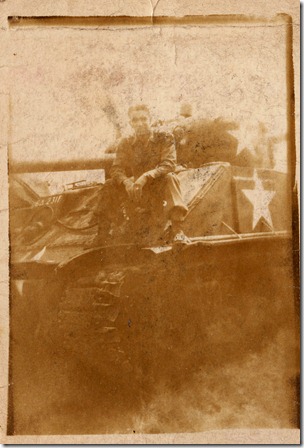 Here he is pictured on the right next to the tank he shared with his comrades.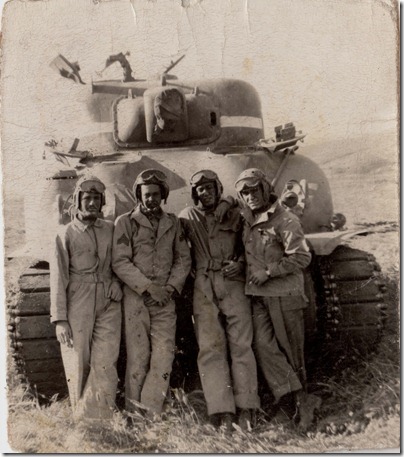 Byron wrote on the back, "This is one of the tanks that I left in Belgium with two holes shot through it. Picture was taken in France. Thank God it is all over."
That inscription gives me chills.
After returning home from war, Byron met my grandmother and they were married in 1946.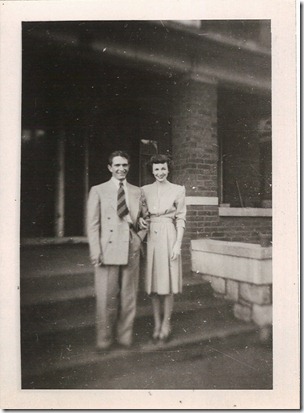 Byron and Edna had two children, my mother and my uncle John. Growing up, my mother was very close to her dad and remembers him fondly as a loving father.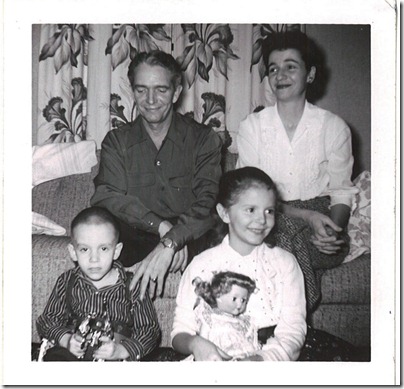 Sadly, Byron's frostbite lead to crippling injuries which ultimately cost him his life. He died when my mom was just 17 years old. My mother remembers the small country church where his funeral was held overflowing with veterans coming to pay their respects. He was loved my so many.
So today, I would like to offer up a prayer to Byron to say thank you for your service to our country. I am sorry for the physical and emotional trauma you suffered because of your devotion to our freedom.
And to all the service men and women who have served our county and those who continue to protect our freedom, thank you from the very bottom of my heart.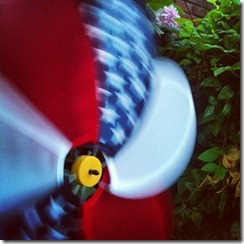 Kelly