peach season officially starts in march.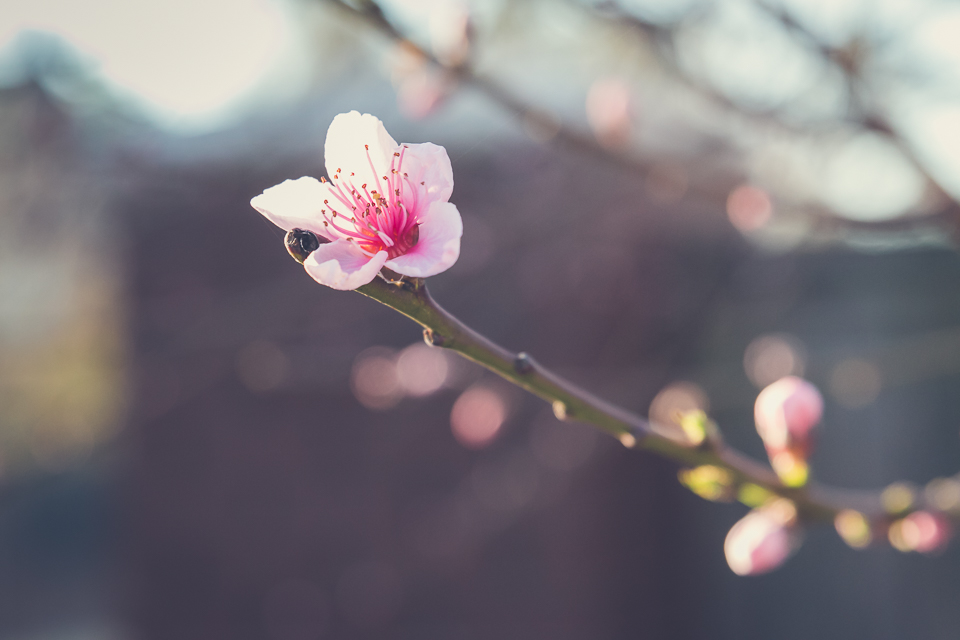 those first, tender, sweet pink blossoms are hope of summer's favorite fruit.
after the honey bees go about their busy-ness of pollinating the flowers, tiny almond-shaped fruit begins to cluster all along the branches.  and within a couple of months, they double and triple in size.
fuzzy little golf balls.  soaking up the sun and the spring rain.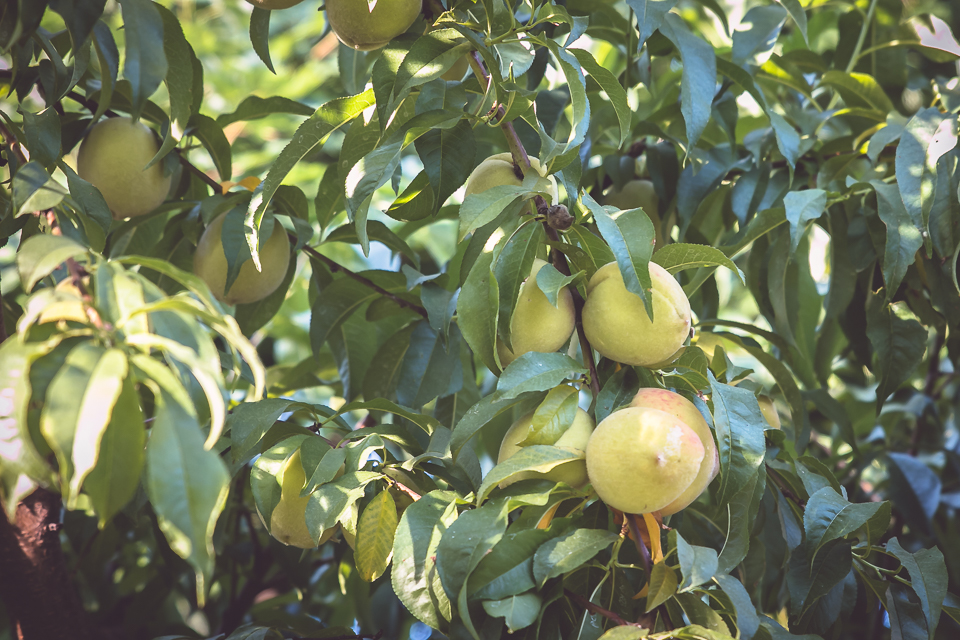 then, a couple of weeks ago, the first blush.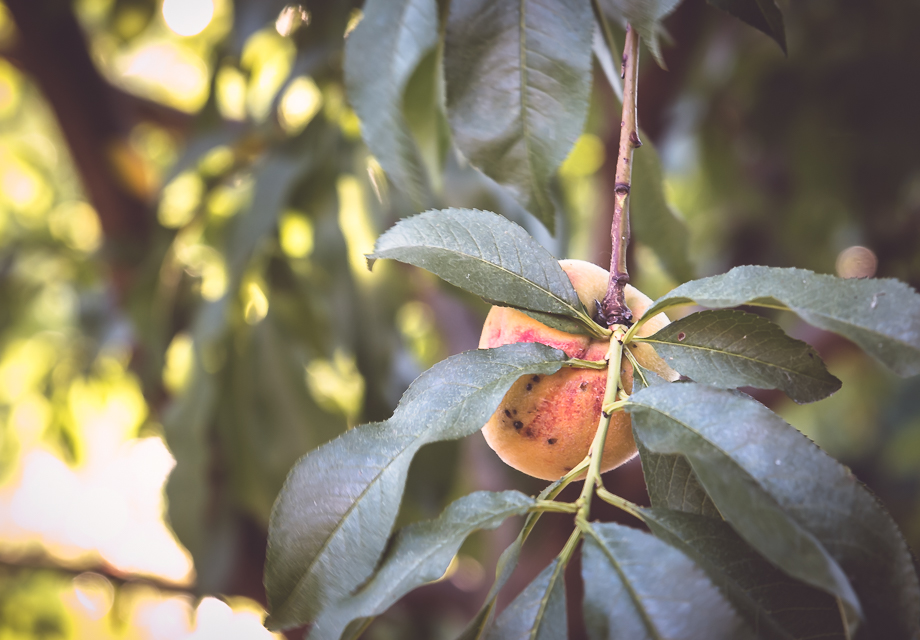 of course, we weren't the only ones to notice.
can you say busted??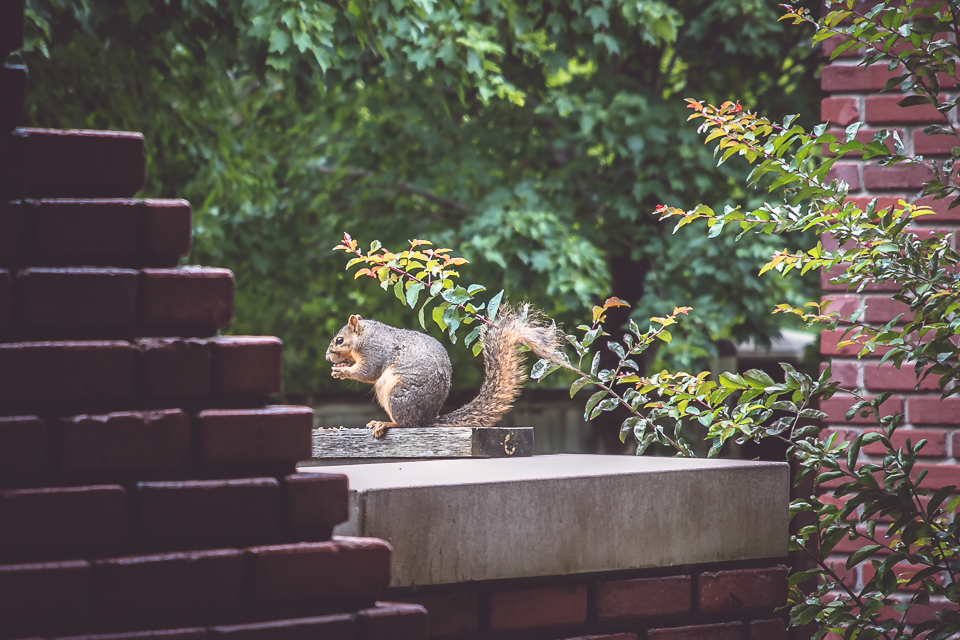 dude…seriously???  giving me the business??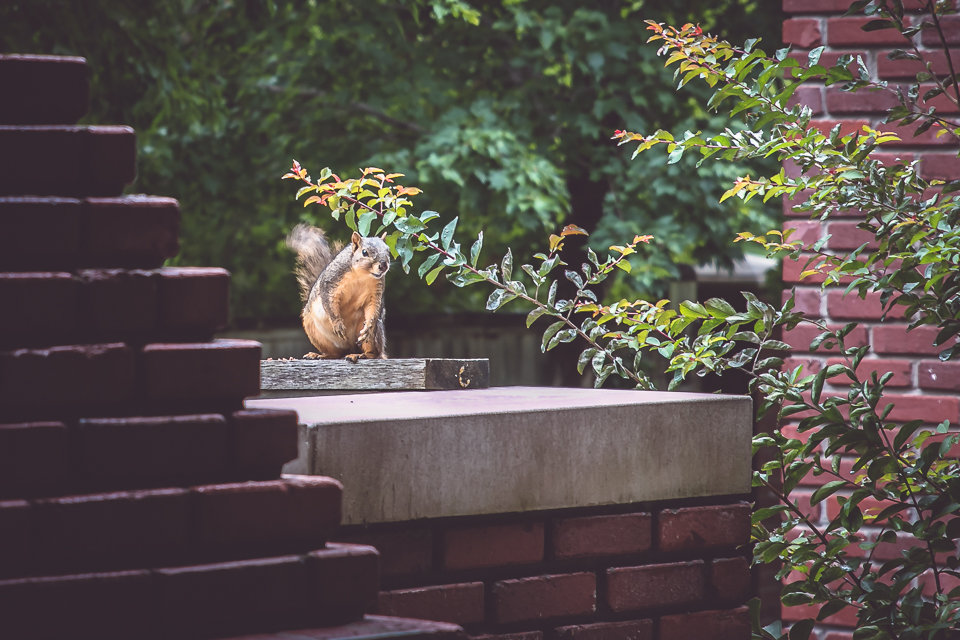 lots of curse words my friends.
finally though, after months of waiting and warding off pesky invaders…
peach season has arrived.
oh my heart.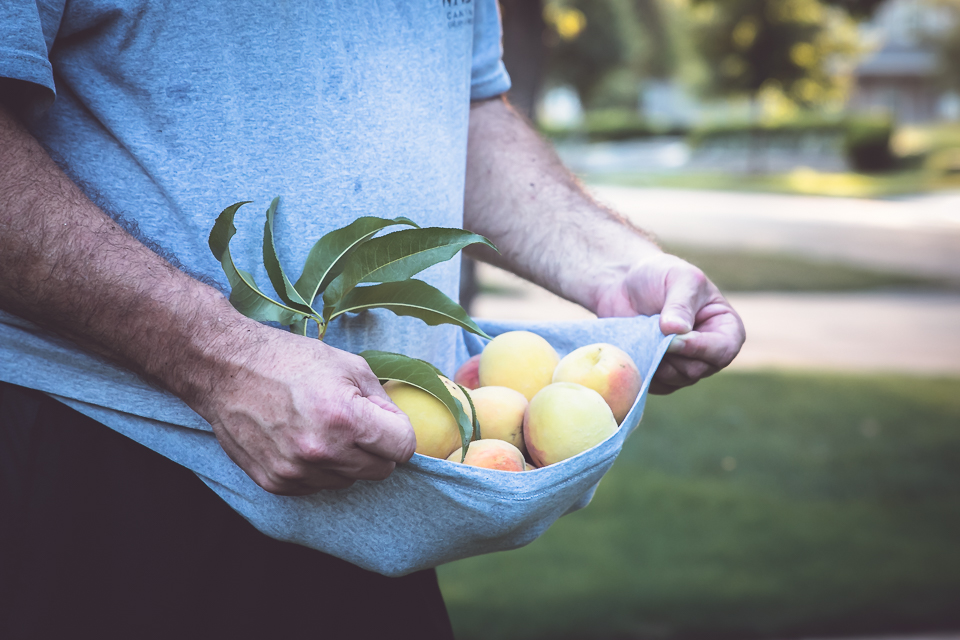 we have picked them just shy of being completely ripe because 1) squirrels and 2) squirrels.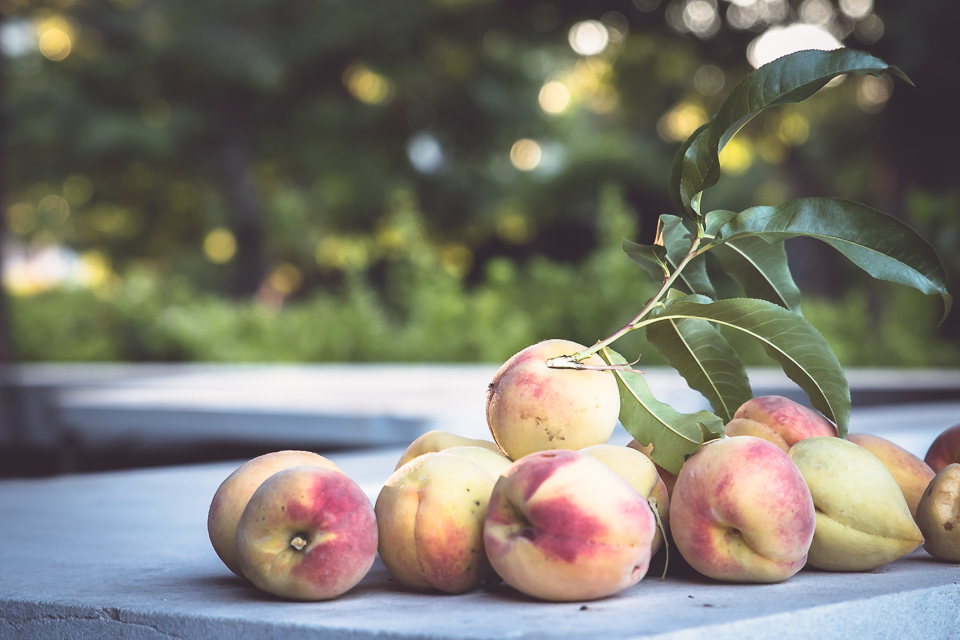 tripp and i cut into the ripest one and oh. my. word.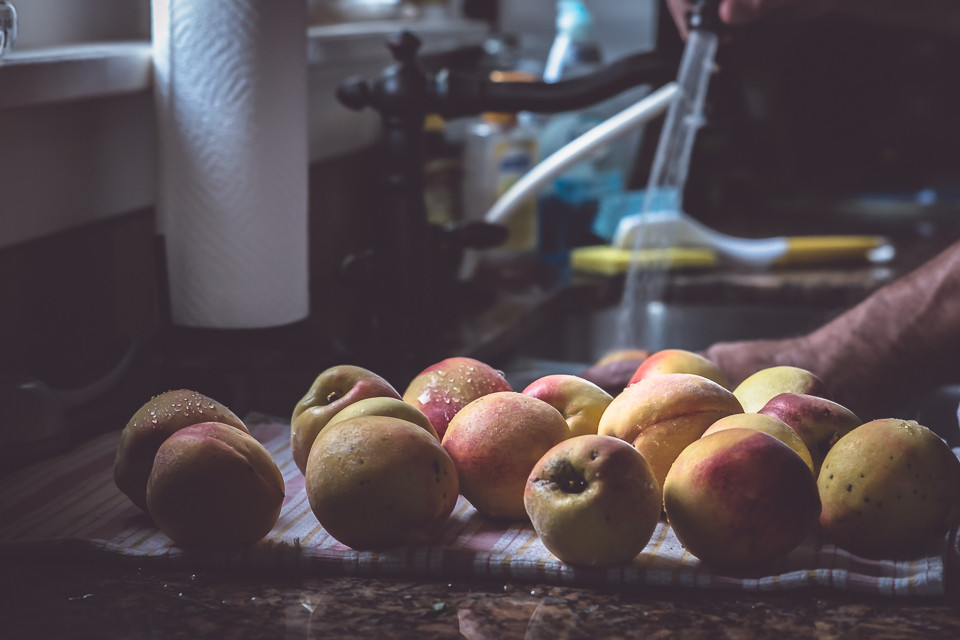 oh yes, peach season is finally here.  and i just could not be more happy about it.  thank you for letting me share it with you.
love, kelly