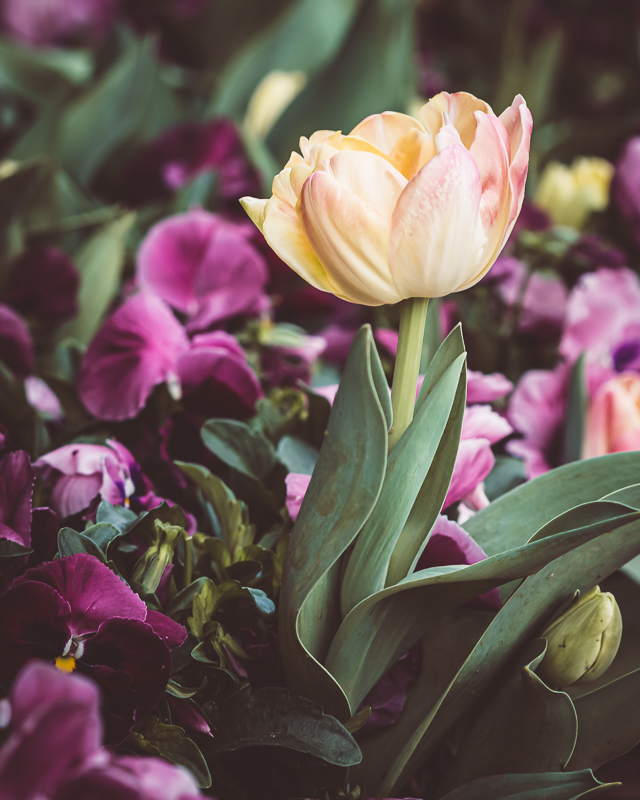 Yesterday I took full advantage of the amazing weather to work in my garden. Just being outside around my flowers and feeling the warm sun on the skin on my arms was a complete joy. And I was grateful.
I was also pissed off, frustrated, and sad. Often at the same time.
While I was in the back corner of my yard pulling some weeds I found the stump of a giant weed that Tripp had cut down last year. It was starting to sprout again from the base so I started digging around it, trying to get it out of the ground. Which turned to be a bigger and harder job than I had realized.
So I went to the garage and got the shovel and then I just started going at this stump. I mean I wailed on this mother 'effer. I cursed and I cried and I dug and I sweat. And when I finally got that SOB out, I felt better.
I've mentioned it before, but I think it bears repeating, I often struggle with 'feeling my feelings'. Especially negative ones like anger. And if you are having a hard time right now, I want to encourage you to get physical (leg warmers are optional<<insert wink here>>>). Go pull weeds in your garden. Run or walk as hard and fast as you can. Find an inanimate object and beat the shit out of it.
Let's call it sweat therapy. 
All joking aside, my main reason for sharing all of this is because if you are having a difficult time right now, I want you to know that you are not alone. The uncertainty, the frustration, the fear…this is hard.
But we can do hard things. 
Sending you all so much love.