Hello friends! Happy Friday! Today I thought I would share with you some of my holiday happiness.
I'm still smiling after enjoying a festive evening with my girlfriends last night. We got together at my house for my annual bunco party and it was so great!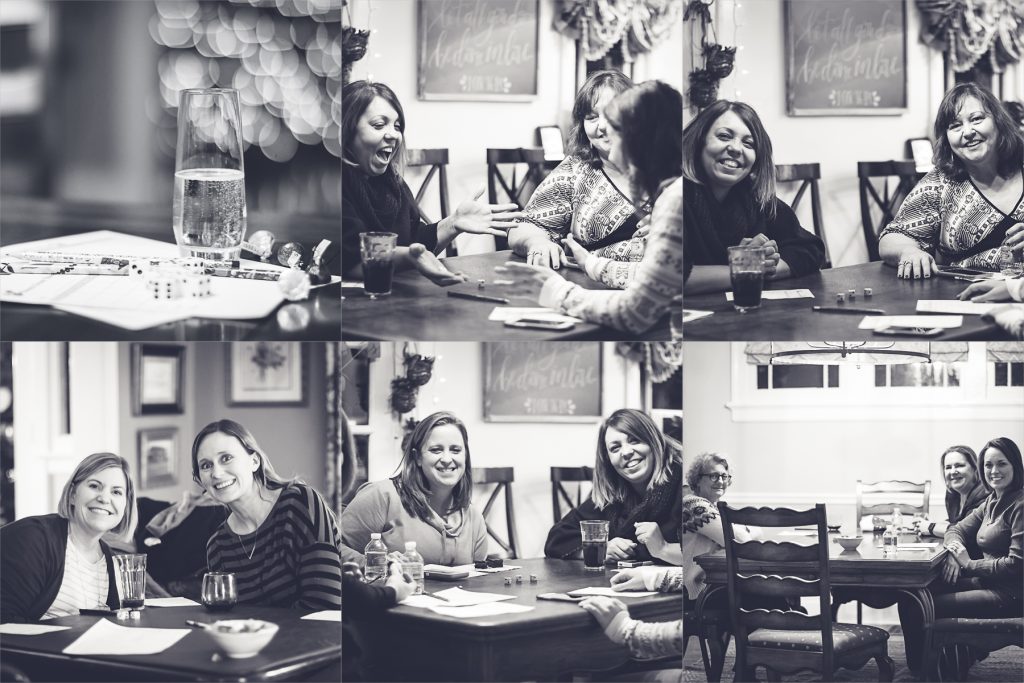 My girl even got to come and sub in for us which was so awesome! When I asked her if she wanted play she said it was like being invited to a super exclusive, cool kids club!
And speaking of being one of the cool kids…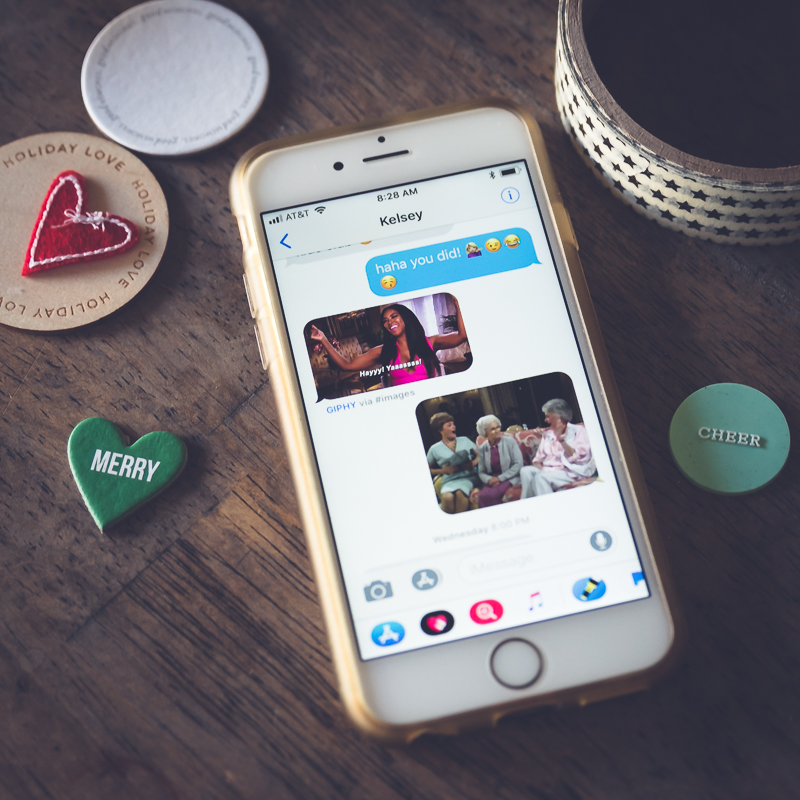 Look who learned how to add gifs to her text messages! Yep…Kelsey showed me how recently. Which is something I am sure she regrets on a daily basis now.
In other light-hearted news, I gave Kelsey one of her Christmas gifts early.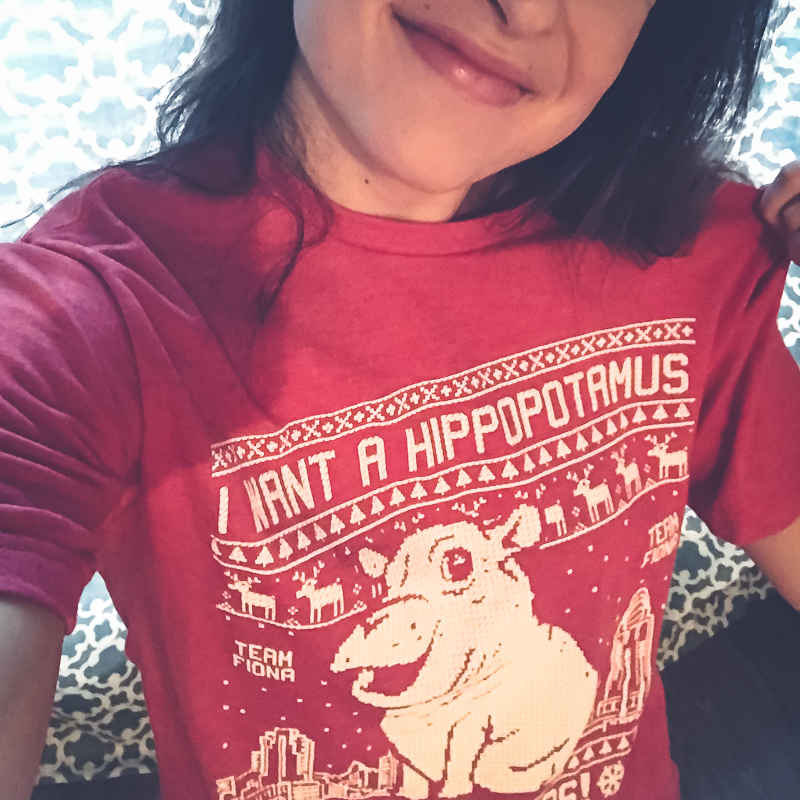 A little backstory – Kelsey has always loved hippos. LOVED hippos. And so naturally, Kelsey has been following Fiona's story from the beginning. So I couldn't resist ordering this festive t-shirt from the Cincinnati Zoo.
Adding to my festive mood lately is this new music from Hanson.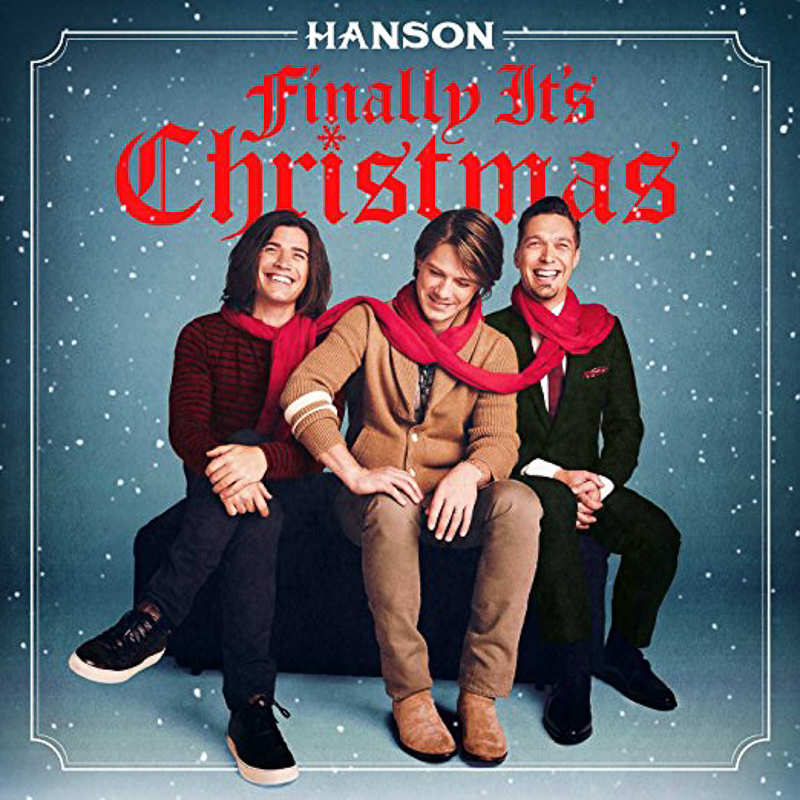 I'm loving their take on Christmas classics, but especially the a cappella song, 'Joy to the Mountain'.
Also making me happy was discovering a bloom on one of my David Austin roses….in December!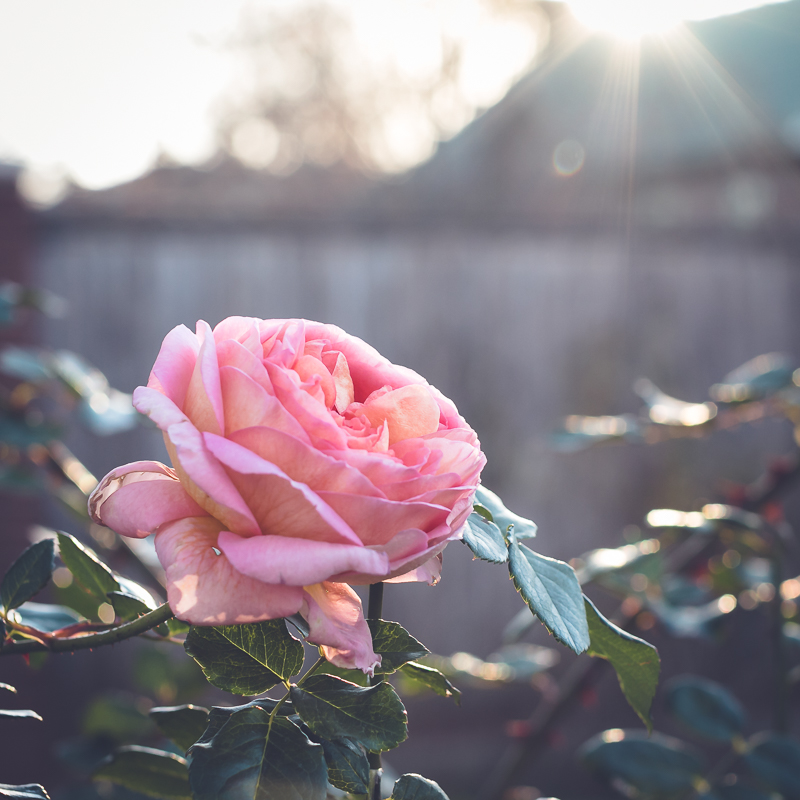 This was from earlier in this week when we had a record high temperature of 78 degrees. Then the next day the high we didn't get above 40.
That's so Oklahoma.
I'm sure that bloom is frozen solid by now seeing as how the current temperature this morning is 19 degrees. But the sun is shining and I have a heart full of holiday happiness.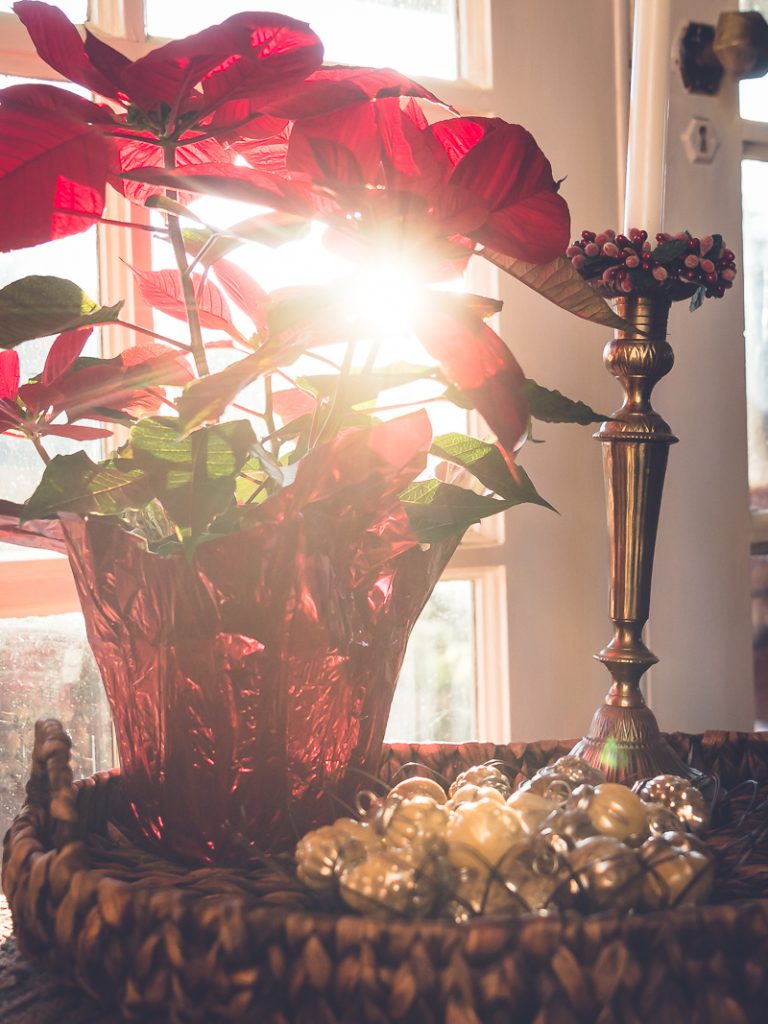 Wishing you all lighthearts and little moments of happiness wherever you are.
Love, Kelly