so tuesday morning, like i have done every morning since i discovered this…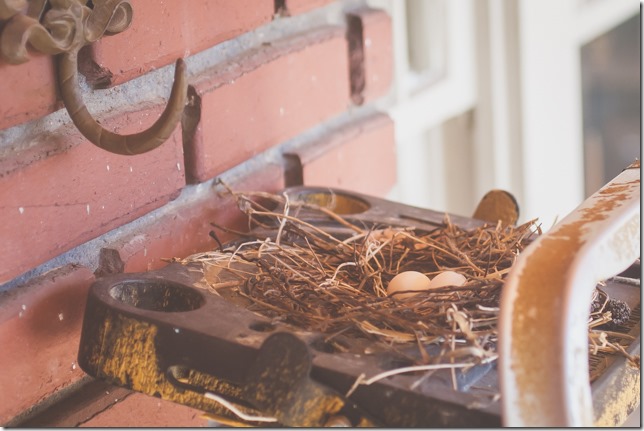 ….i walked over to the back door and saw my little dove family all snuggled up in their nest on top of tripp's ladder.
and then later that day after work, like i have done every day after work for the past month, i walked to back the back door. but instead of seeing my granddoves, i saw this.
and my heart kinda sank.
my dad, who happens to be staying with us this week, assured me that those babies were probably fine. because if they were hurt somewhere, the momma would surely be flying around in defense mode. and in my mind, i knew that was most likely the case. but honestly it just stung a little. it went by so fast and wasn't prepared for them to be leaving the nest so soon.
dear kelly…have you even read your own blog??
anyway, i got my act together and went on about my afternoon. but then i heard that familiar whoo-WHOO-whoo over by the fireplace. and i was so happy to see those sweet babies hanging out there in the flowerbed.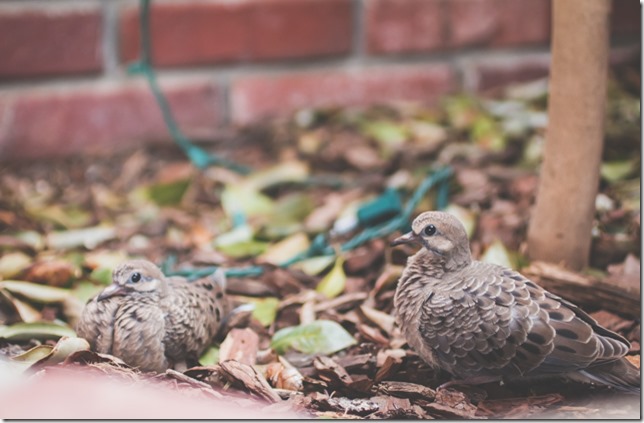 and for the past couple of days i've been watching them around the back yard.
for the most part they hang around by the back porch.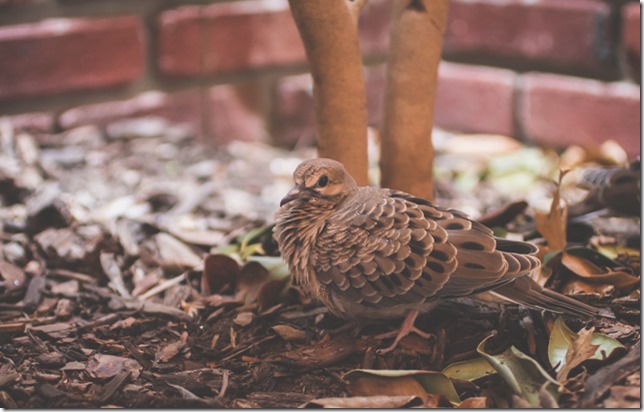 but then every so often, they'll spread their wings and fly up to the top of the pergola.
i think they like the safety of being up there.
especially when their momma is up there with them.
it has been such a delight having these sweet little birds around. and i know that soon they'll probably be flying off for good.
so today just feeling super grateful for devoted parents. and healthy babies who are getting out there, stretching their wings. just the way it should be.
love, kelly