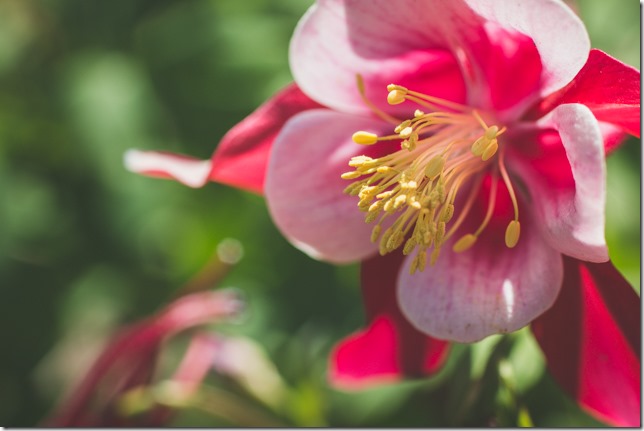 in case you were curious, pretty much all i do these days is walk around my backyard and take pictures of flowers.
well…ok…so nothing new there, but this past week or so i have been completely smitten with this columbine that i planted last spring.

this particular variety is called 'origami red & white' (Aquilegia x hybrida 'Origami Red & White').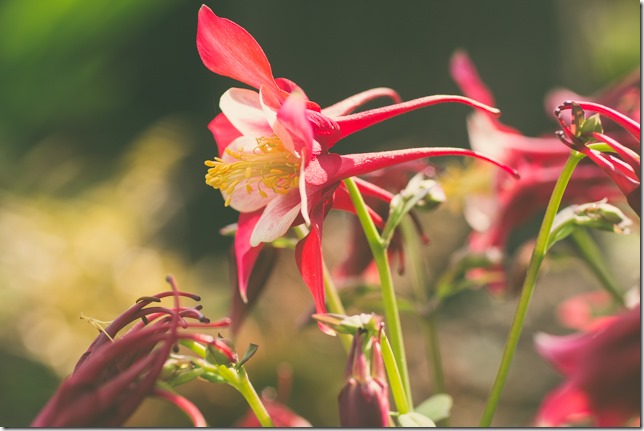 those spikes that extend out behind the main flower….those are called spurs.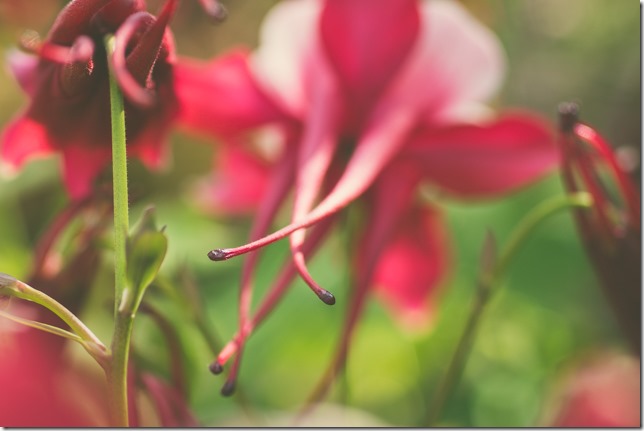 these hollow tubes are generally filled with nectar for long-tongued insects and critters.
yes, rather than folding my laundry, i prefer to geek out on flower morphology.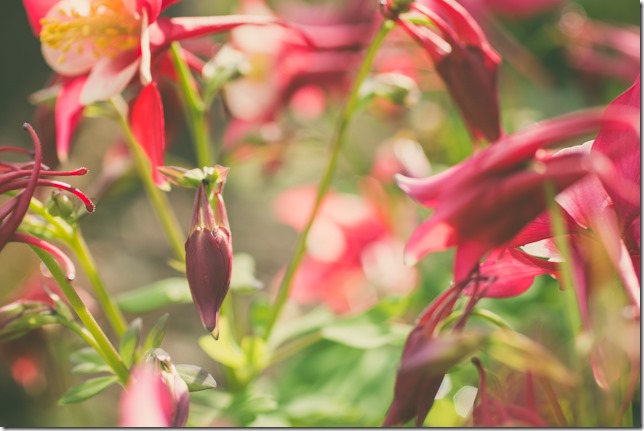 over the years, i've only had marginal success with growing columbines.  but i think i found a sweet spot for this one under the ash tree in my yard…it gets a little bit of morning sun and dappled sun in the afternoon.
ok.  so now back to my laundry.
love, kelly