This past week, my photo group invited us to share photos from our neck of the woods, so I thought I would take a walk along the recently renovated Midland Valley Trail. Wanna come along?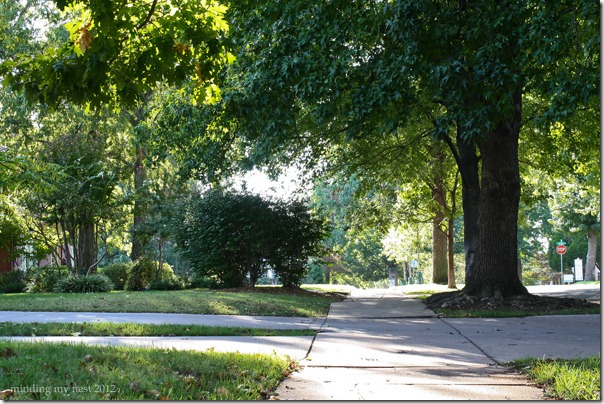 Yay!! Awesome!

Lucky for me the trail is only a couple blocks from my house.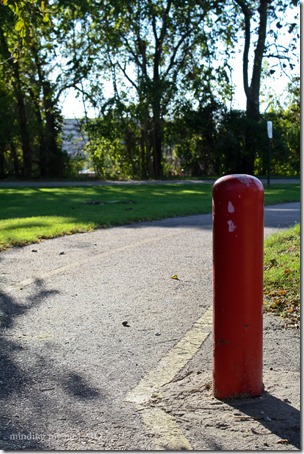 Right now the trail is especially beautiful and green because of the recent rains and cooler temps. And although the leaves won't really start changing here for a couple more weeks, you can start to see the evidence.
One of the best parts of the new trail is the little rest area they put in.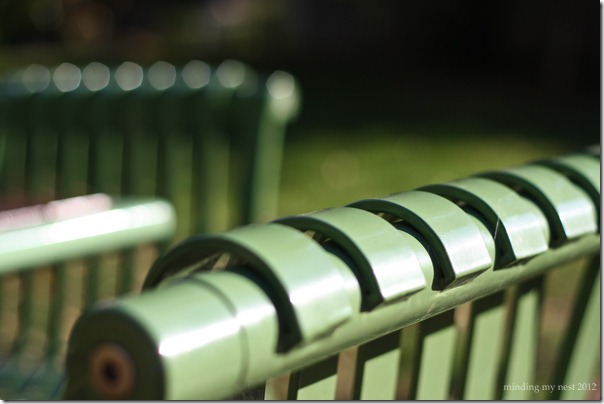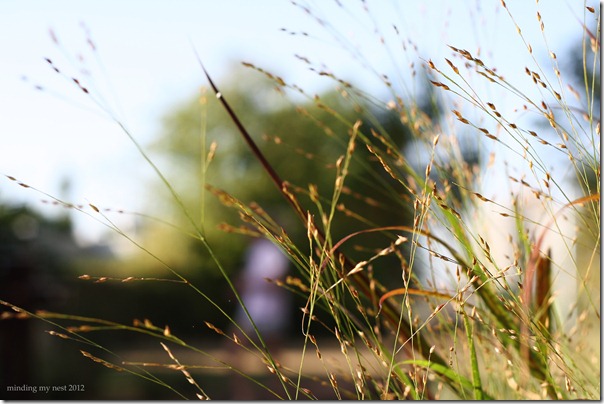 Complete with water fountains for humans and critters.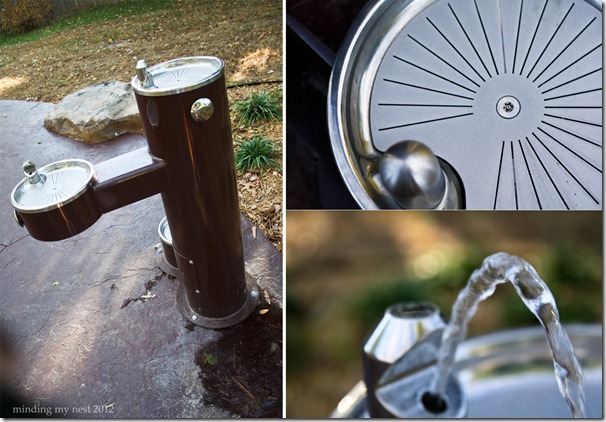 The Midland Valley Trail connects downtown Tulsa to the Riverparks Trail system and runs along the abandoned railway corridor once used by the Midland Valley Railroad.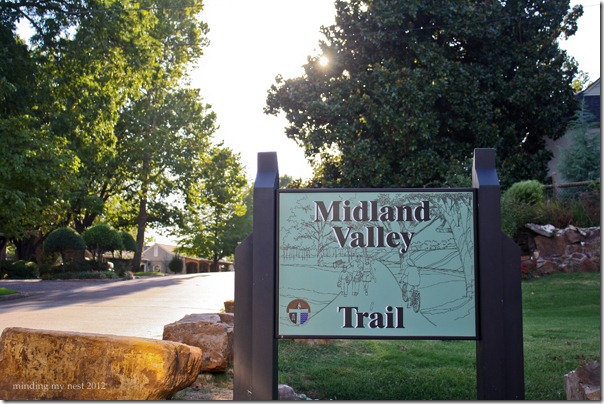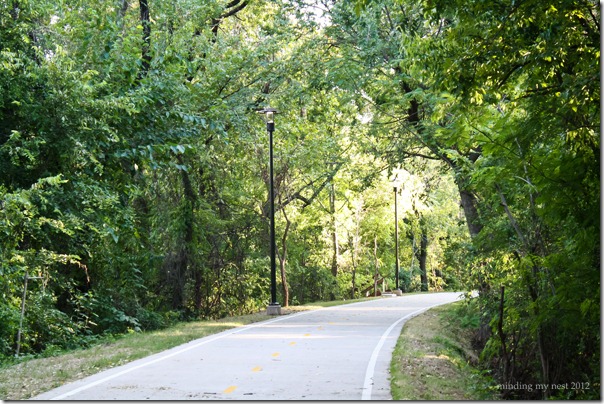 Renovations took place during most of this summer and included a widened paved path, plus new lighting. Just like to take this moment to say, "thank you Tulsa."
The Midland Trail ends at Riverside Drive which runs alongside the Arkansas River.
Then the 29th Street Pedestrian Bridge goes across Riverside Drive and connects the Midland Trail to the Riverparks Trail system.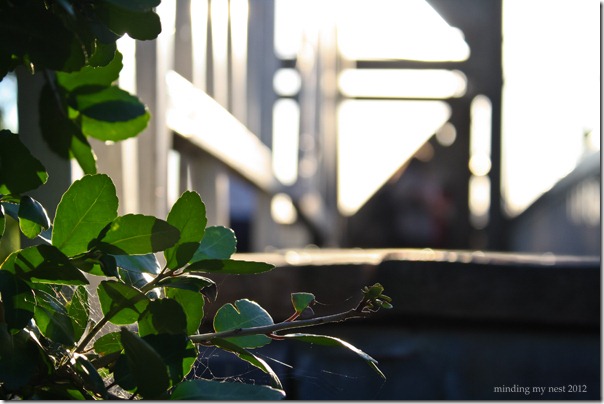 The Pedestrian Bridge also spans the Arkansas River and is actually the abandoned railroad tracks.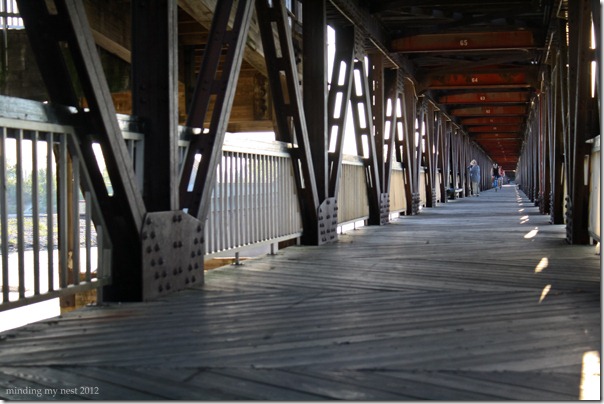 From the bridge you can see the PSO station off in the distance. And also the lack of water in the river due to years of drought out west. I know it looks pretty ugly right now, but at night it's actually quite beautiful with all the lights.
So on the way back, I decided that I might try my hand at self-portraits again. Once again please let me introduce you to the top of my head. lol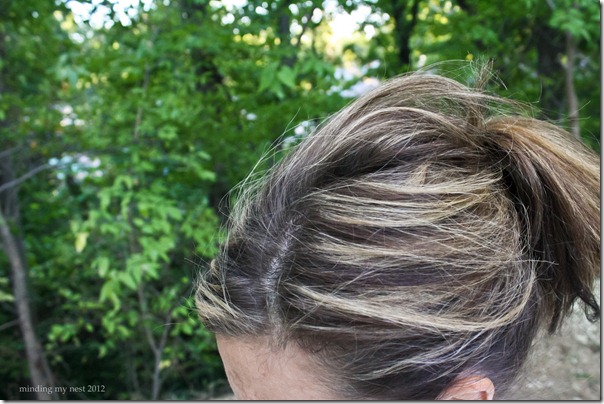 Note to self – get thee to the hairdresser ASAP!
At one point a gal on a bike stopped and asked if I'd like her to take it. I told her I was doing it for a class. Which wasn't exactly the truth, but made feel a little less dorky. It's kinda funny that I don't feel dorky at all laying on the ground taking pictures of the leaves.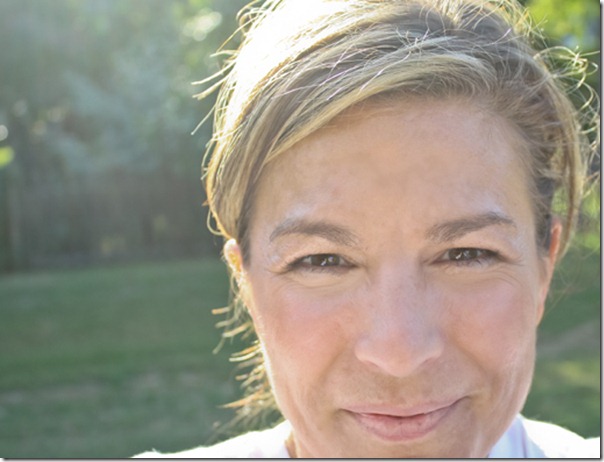 Right now my daughter just groaned saying, 'OMG you weren't really laying on the ground taking pictures of leaves, were you??" LOL
I'm so glad that you joined me on my little photo walk. If you're ever in my neck of the woods I highly recommend walking the Midland Valley Trail this time of year.
It'll make you happy!
Peace, Kelly
******************************
P.S. Tonight my heart is going out to dear friend who lost a loved one recently. When you say your prayers tonight, maybe you could say an extra one for her and her family. Thank you all so much and God Bless. Love, Kelly