dear kelly,
well, well, well….here we are again…the sunday before our girl starts her senior year.
now i know that you and i have never officially met (although i think you may have caught a glimpse of me from time to time). but i know you so very well. in fact, right about now you are sitting upstairs in the office. staring at the screen of that piece of shit, hand-me-down, red dell laptop. you've been thinking about starting a blog for a while, but now you're wondering what in the world, if anything, you've got say. so you just type out what's on your mind…what's in your heart. and for the past ten minutes or so you've been hesitating, scared to hit publish. because what if it's stupid right? what if people don't get it?
trust me…i know the feeling, i still feel that way from time to time.
the thing is, you can do this. this one bold step into the unknown…it's going to be one of the very best things you ever did. so just hit publish and don't look back.
and just for the record, this very first blog post of yours? it's still one of my all time favorites.
what you will you soon discover is that one of the great things about a blog is having a place to share your pictures. i know you're loving that new camera you got a few weeks ago. and you don't know this yet, but your trusty canon is going to become a dear friend to you. she is going to help you see your life differently. she will help you see yourself differently. so just keep learning and taking pictures. because it is going to take you to some pretty amazing places.
anyway, the real reason i'm here today is that i wanted to share something you. and i don't want to scare you, but you need to know that the next year or so is going to be tough. i'm not going to go into a lot of detail because you might decide to go hide in the basement and never come out. but i wouldn't be a friend if i didn't let tell you that there are some dark days coming (although i think you already sense this looming).
kelly, i know you hate shit like this…when life is unpredictable and you have to be flexible. i know how much you hate change. i know how much you like life to be pretty and have everything figured out. you're a fixer – it's in your nature. but i promise you, if you will just let some things be, even when they suck…even when they feel uncomfortable, it will make your life so much easier. and i promise everything is going to be ok. it really, really is.
hopefully i haven't completely freaked you out because there's something else you need to know about the next few months – and it's going to come as big shock to you i know. but here's the deal…..
it's not all about you.
see? i told you it would come as a big surprise.
i know that kelsey leaving home to go to college is going to be hard and call into question everything that you think you know about who you are. but it's also going to be hard on tripp….even though he's not going to feel compelled to pour his heart out on your blog. so remember that when you're bawling your eyes out over sloppy joes and tatertots. he's a keeper that guy. you are so blessed to have him in your life.
but it's not just tripp. you are so very blessed to be surrounded by an amazing circle of family and friends. i know that you know this. and i know how much you appreciate them. the thing i would tell you is that you should maybe consider talking to them about your problems once in a while. seriously. get over yourself. your friends and your family love you. they are here for you. so stop being so fucking independent and let them help you!
okay….so now that we've got all that stuff out of the way, i want to talk to you about the other thing i know that you worry alot…which is our girl, kelsey. and i totally understand. because we both want the very best for her. we want to her to safe and happy. and to a degree we play a little part in that. but these next few years are so important for her. the thing you need to keep in mind is that this is her journey. you have to let her go so that she can find her own way. and yes, she'll have a couple of rough patches. she has to get through a few things….that's just how life is.
protecting your child from life's challenges will not help her.
even though we both know that you're nowhere near the perfect mother, you've done a good job of planting the seeds of faith. and she knows that you love her and she will come to you in times of need. so let her navigate her own journey. because you will not believe how things come together for her. and she is just going to blow you away with her courage, determination, and strength of character.
finally, kelly, i want to wrap things up by telling you how proud of you i am. because this journey you are about to embark on is not for the faint of heart. self-discovery is not for sissies. but with courage and faith you will stare down the barrel of your empty nest. and instead of life that feels empty, bare, and meaningless, you will have a life that is full, and abundant, and so gratifying you can't even imagine.
and so with that i am going to sign off. because i have clothes to fold and cat litter box to empty.
oh yes, we still have a very ordinary life.
but it is so, so good. you won't even believe it.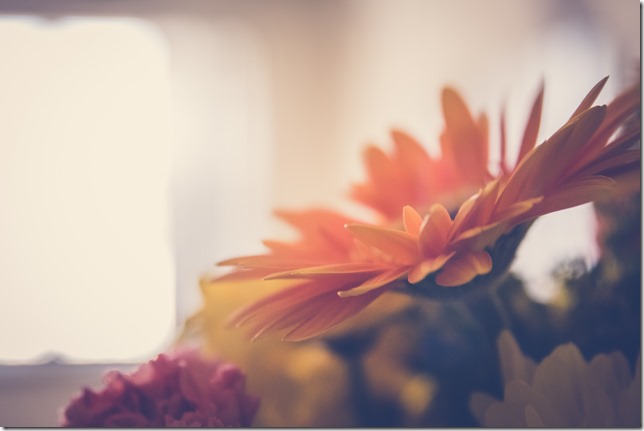 no eye has seen, no ear has heard, and no mind has imagined what God has prepared for those who love him. 1 cor 2:9
love, kelly
p.s.
just a few more things…
1) tripp is right about the laundry room upstairs. but you're not going to want to hear it. so just trust me on this one.
2) the captain of the boat that takes you around tortola…well he makes really strong (and i mean REALLY strong) gin & tonics so you might want to be careful with that.
3) just go ahead and clean up the office and make it into a creative space….you know you want to.
4) go and back up your computer right now.
5) buy stock in kleenex.
6) just wait until you discover pinterest.