Several years ago, when I was in the throws of my epic mid-life crisis, I was throwing a bunch of spaghetti against the wall to see what would stick. It's times like these that I often wonder if my time and energy had been better spent on learning epidemiology and how to fight infectious diseases.
Nevertheless, photography was the thing that stuck. And these past several years have taught me a lot about life and art and showing up and paying attention. And because of my photography practice, I have found purpose, peace, and joy.
I have also learned that there is beauty and magic in my ordinary life. The problem is, this kind of magic is so easy to miss. Baskets of laundry, sinks full of dishes, floors that need swept, bills that need to be paid…all of those things scream for attention in the course of our everyday lives.
But this is exactly why I think it is so important to take a few minutes each day to be a witness to the wonders of nature. To experience a few moments of happiness and delight that help us transcend our current circumstances. To allow ourselves be filled with gratitude for all of these gifts.
This is the inspiration behind my new photography class, Everyday Magic.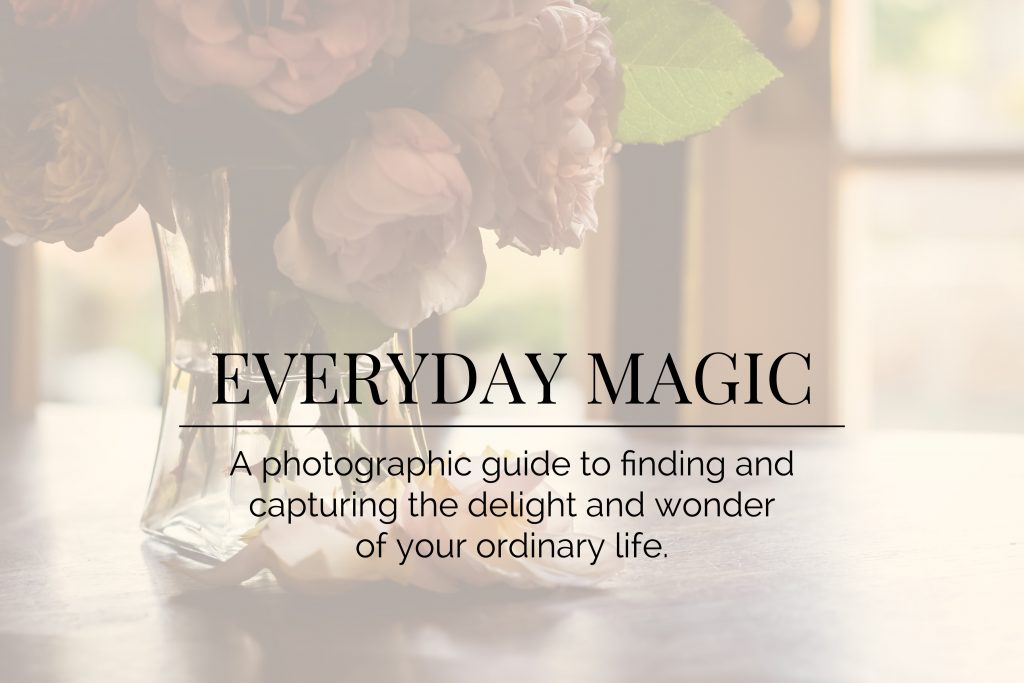 Everyday Magic is a photographic guide to finding and capturing the delight and wonder of your ordinary life. Through the course of the lessons and content included in this class, I will show you how to find the places where science and magic meet. And I will teach you how to capture the magic by demystifying the photographic process along the way.
I am delighted to bring you this new workshop which has been a true labor of love. This is everything I have learned about finding magic in my ordinary life. My hope is that is brings much happiness and hope and light into both your photography and your life.
Love, Kelly