well it's official you guys. i am having a love affair with gin this summer.
just so you know…i am relative newcomer (past five years or so anyway) to this distinctively floral and herbaceous spirit. but it appears i am making up for lost time this summer.
please let me introduce you to the blackberry-gin fizz.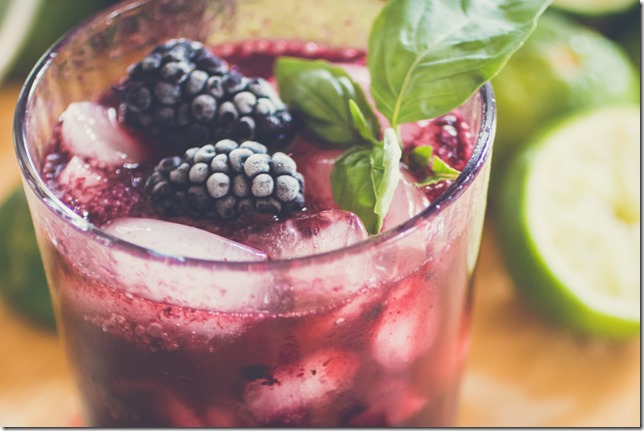 it's like summer in glass – blackberries, gin, lime, basil (i know…i promise it's not weird!). super light and refreshing. and that wonderfully floral note in the gin and basil. oh my goodness. it's so yummy.
here's all you need:
3 cups of ripe blackberries, divided (you could you frozen blackberries that have been thawed)
1/2 cup of sugar
fresh squeezed lime juice
several stems of fresh basil
club soda
frozen blackberries for garnish
to start with, set aside one cup of the blackberries. then in a food processor, puree two cups of blackberries and sugar until completely smooth. next, press the mixture through a fine-mesh sieve discarding the blackberry seeds.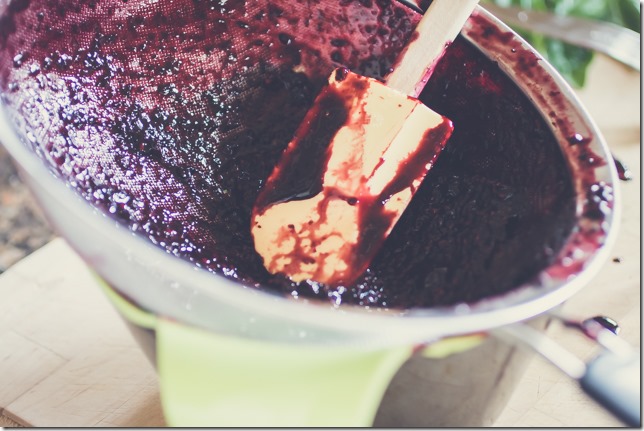 in a cocktail glass add a couple of ice cubes, two or three basil leaves, and a few whole blackberries. use whatever fancy (or not) technique you like (i prefer the handle of a wood spoon) and muddle these together until the blackberries break down a little and the basil is fragrant.
next, fill the glass with ice, add 1/4 cup of the blackberry puree, 1/4 cup of gin, 1 tablespoon of lime juice, and top off the glass with club soda.
now this is very important – you must garnish your cocktail. i mean it. it's been scientifically proven that pretty cocktails taste better. and in this drink i like to add a couple of frozen blackberries and a spring of basil.
see??? isn't it so pretty?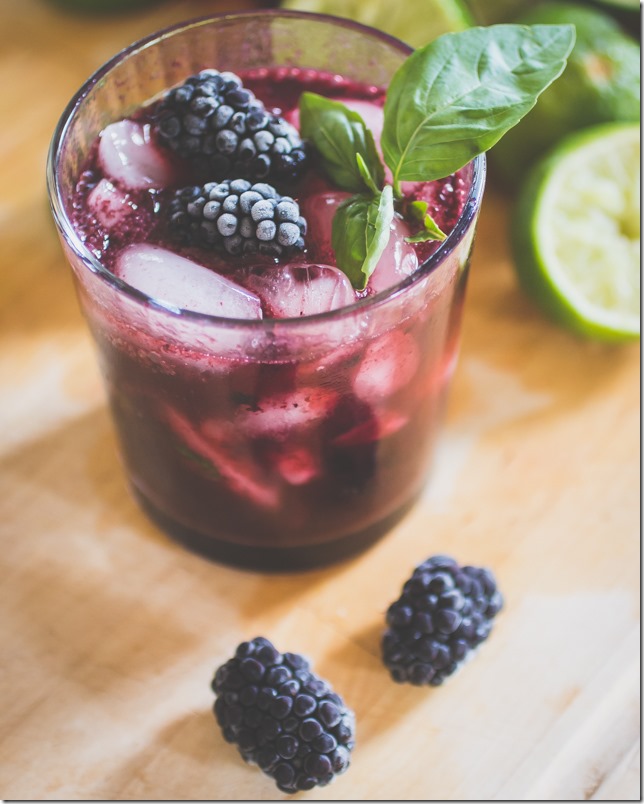 i made these for my girlfriends the other night and they were a big hit! and the nice thing about these kinds of drinks is that you can adjust the sweetness and booziness to your liking.
if you happen to making these for a crowd, you can muddle the drinks before hand and keep them in the freezer. then mix together the blackberry puree, a couple of cups (or to your taste) of gin, and 1 cup of fresh lime juice. when you're ready to serve, just fill each glass with ice, add the blackberry mix to about half full, then finish off with club soda.
however you make them though, be prepared to be completely smitten with this fresh and fruity cocktail. enjoy my friends!
love, kelly