It's the end of August, and right on time, my Autumn Clematis (Clematis paniculata) is in full, glorious bloom in my backyard.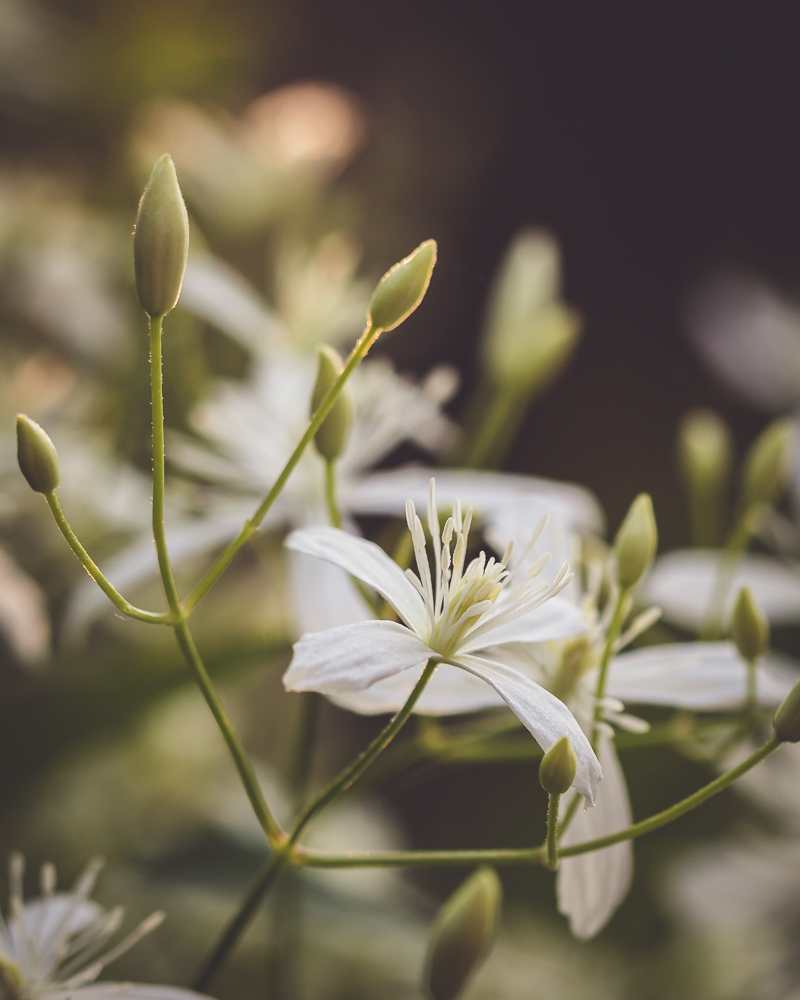 It's also growing wild around my neighborhood. Fluffy mounds of tiny white flowers heaped up over the tops of fences.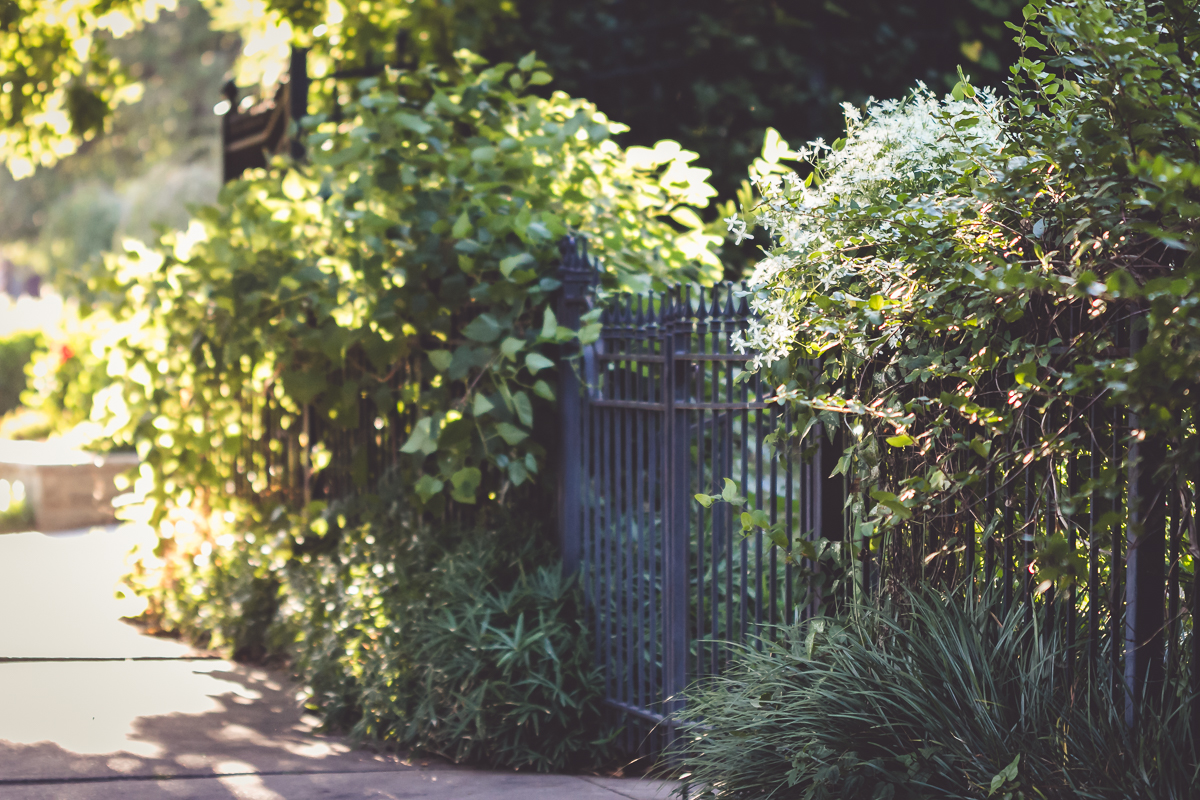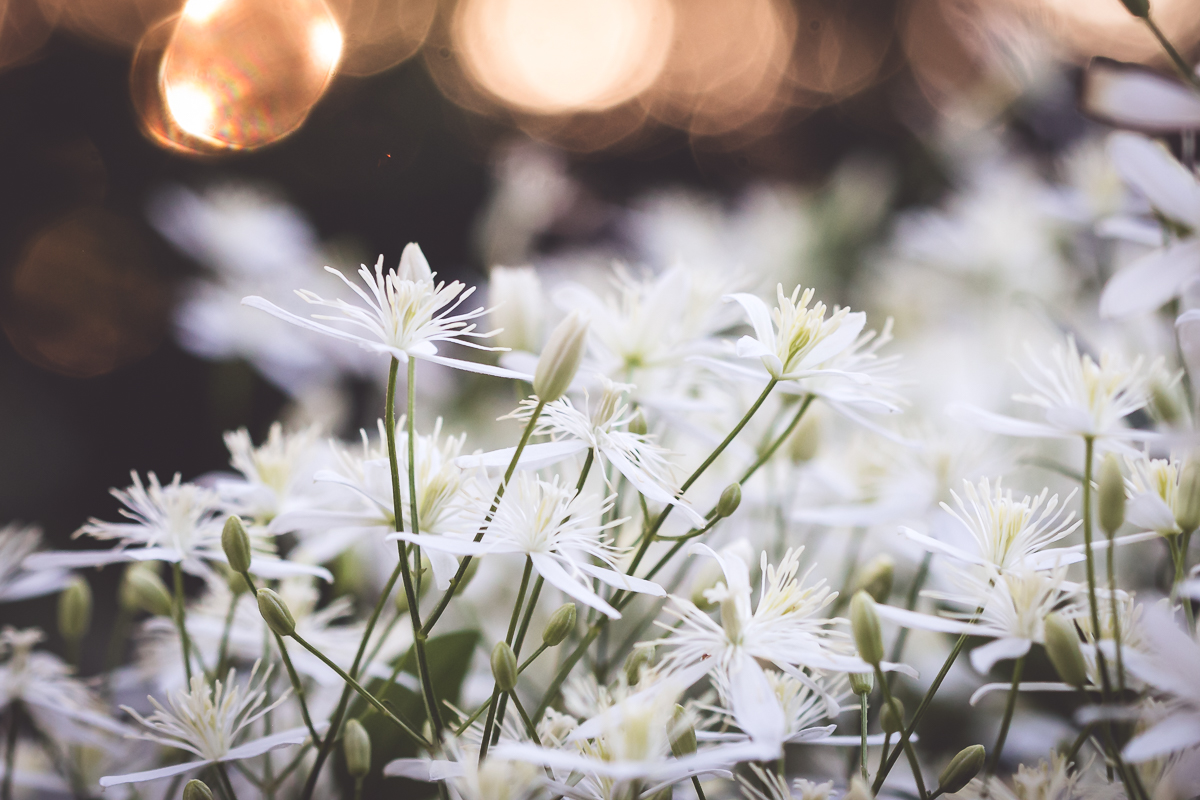 A carpet of sweet little blossoms blanketing the underbrush along the trail. It's exquisitely sweet scent rivaling that of the honeysuckle sniff for sniff.
Like its name implies, this charming (albeit often invasive) flowering vine is a sort of late-summer herald…a harbinger of a new season…a sign of things to come.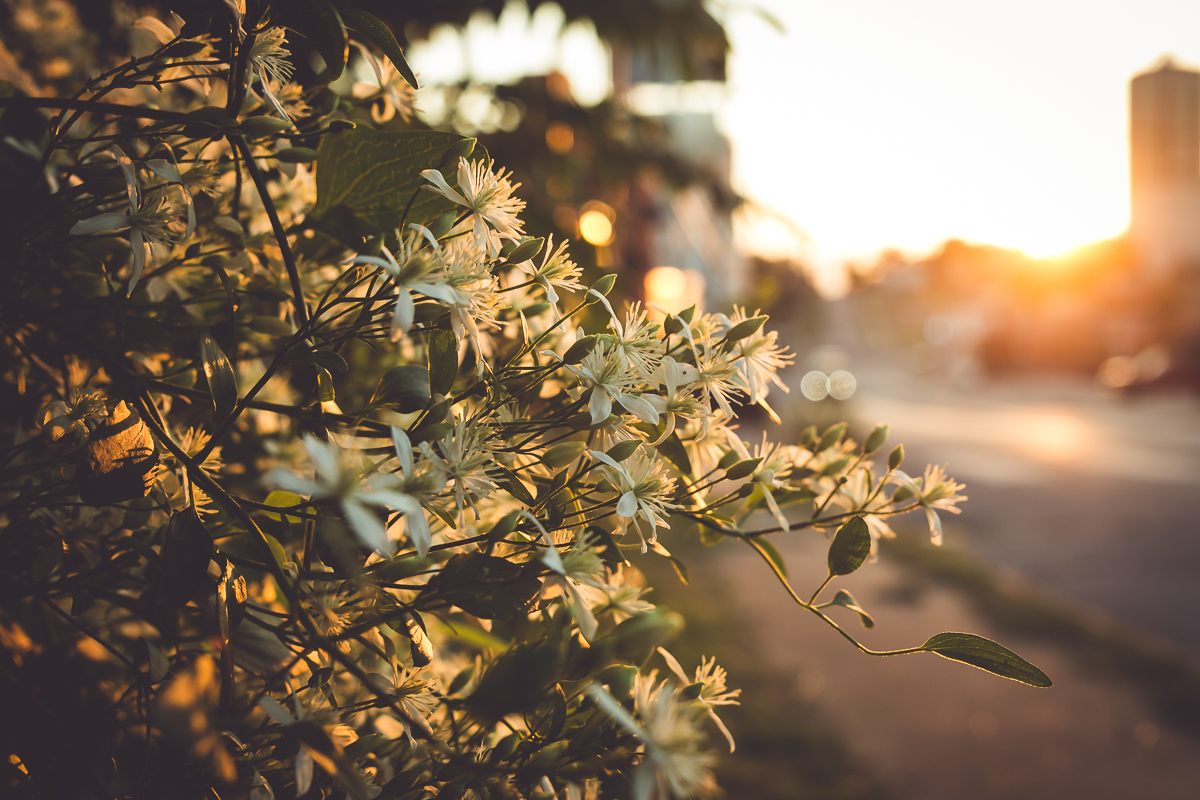 Technically speaking, we still have a few more weeks of summer. And for those of us living in the south, it'll be at least another month before it even starts to feel like fall. But for all intents and purposes, I think we all pretty much agree that the end of August marks the end of summer.
I've been thinking about this post a lot…trying to come up with the right words…finding a way to wrap up my Summer Magic series with a pretty bow. But here's the problem…What I've learned these past three months is that summer magic really isn't any different than magic any other time of year. I mean, OK sure…maybe late evening swims and hummingbirds and summer blooms aren't something most of us are able to enjoy throughout the year, but perhaps it's the fleeting nature of those things that makes them so special? And if that is the case, then doesn't every season has something special to offer?
With all due respect Ms. Han, I believe magic is something available to us all year long.
I'm thinking now that maybe my quest for summer magic was the kick in my ass that I needed to feel inspired behind the lens again. These past three months have helped me to reconnect with the feeling of joy and aliveness that I feel when I capture something wonder-full. This series has been just what I needed to push me out of a certain sense of complacency in my photography.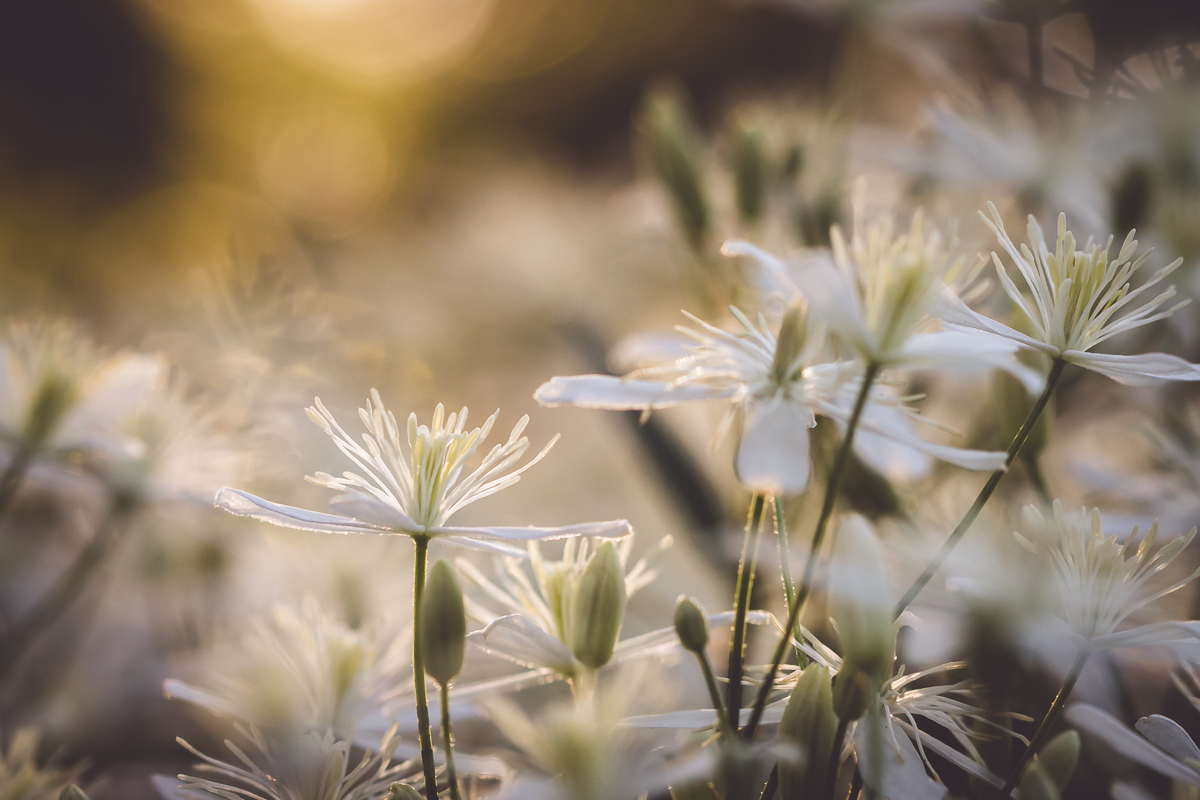 And for that I am so, so grateful.
I am also grateful to you for allowing me to share these magical moments of summer with you. The fact that you come and visit me here as I explore my life and my art. It's incredibly gratifying. It's incredibly humbling.
So where do we go from here? Well…we keep on keeping on. We look for the light and pay attention to the details. We make time for rest and nurture meaningful connections. We live a life of gratitude and mindfulness. And we keep our eyes and hearts open…because that's where magic lives.
All. Year. Long.
Love, Kelly