When Tripp and I decided to take our road trip to Montana, we knew that we wanted include a stop in Jackson, Wyoming so that we could spend some time in this historic town.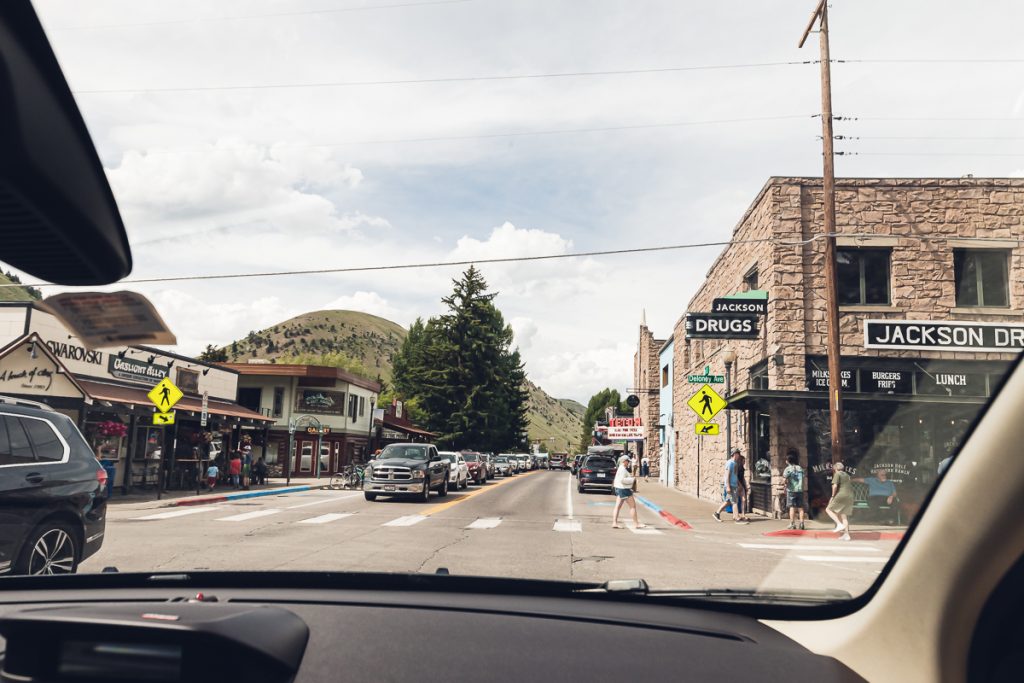 Surrounded by mountains, Jackson is the largest town in the valley floor that makes up what is known as Jackson Hole. During the winter months, Jackson is a bustling ski town, but this time of year, the beautiful summer weather plays host to a wide variety of outdoor activities like hiking, rafting, and fishing.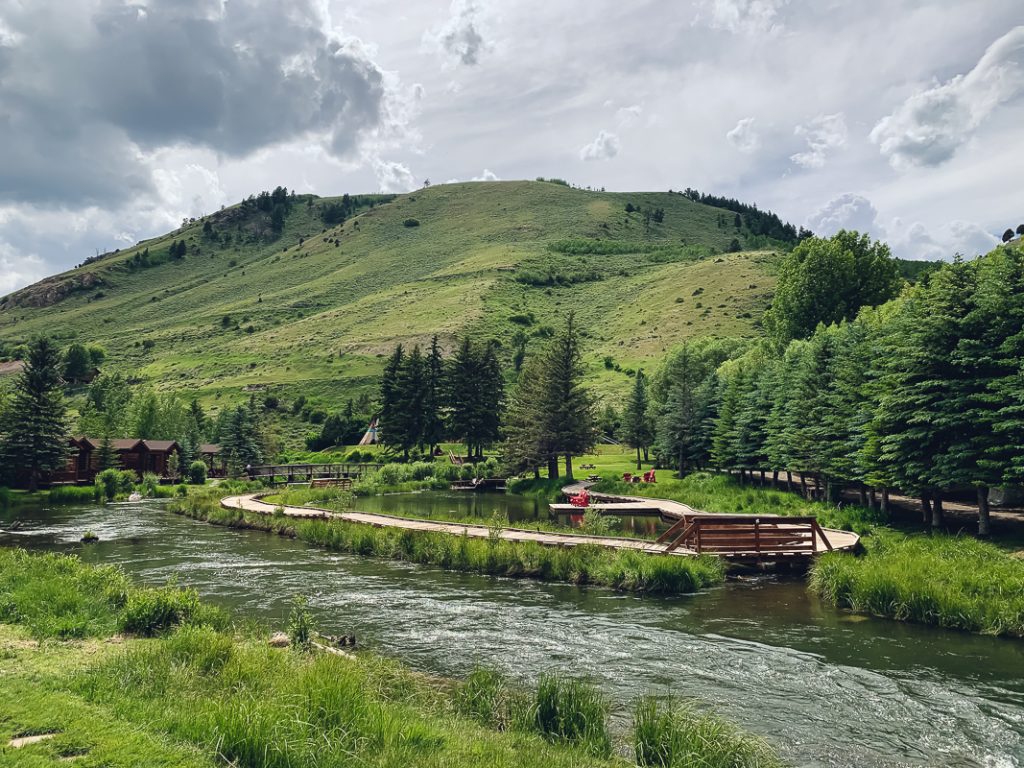 We stayed in a charming cabin on the north side of town, and we spent our first evening enjoying the local flavor of Jackson.
After dinner, Tripp and I were introduced to one of the delicacies of this part of the country – the huckleberry. Native to the northwest, huckleberries grow in the higher elevations and are still mostly picked by hand….even dodging bears occasionally!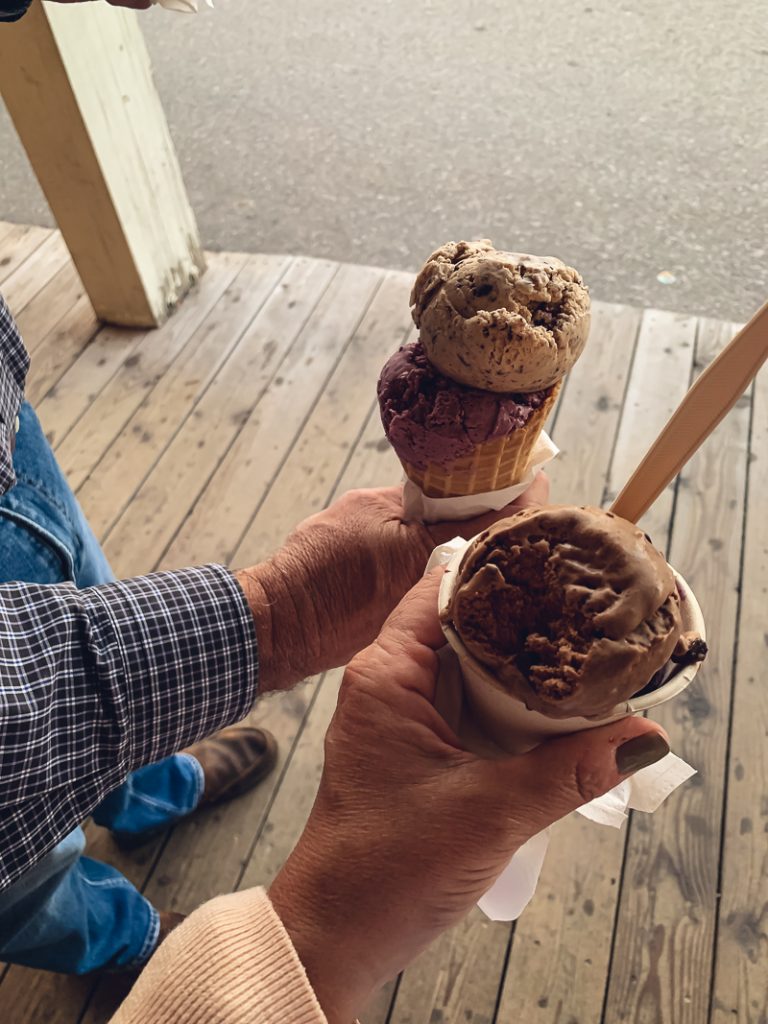 For this Okie, I would describe the huckleberry as the love-child of a blueberry and a blackberry. Juicy and sweet, but with a little tartness. Which makes for a delightful ice cream. Which is probably why people were lined up outside the door of the local ice cream shop to get it.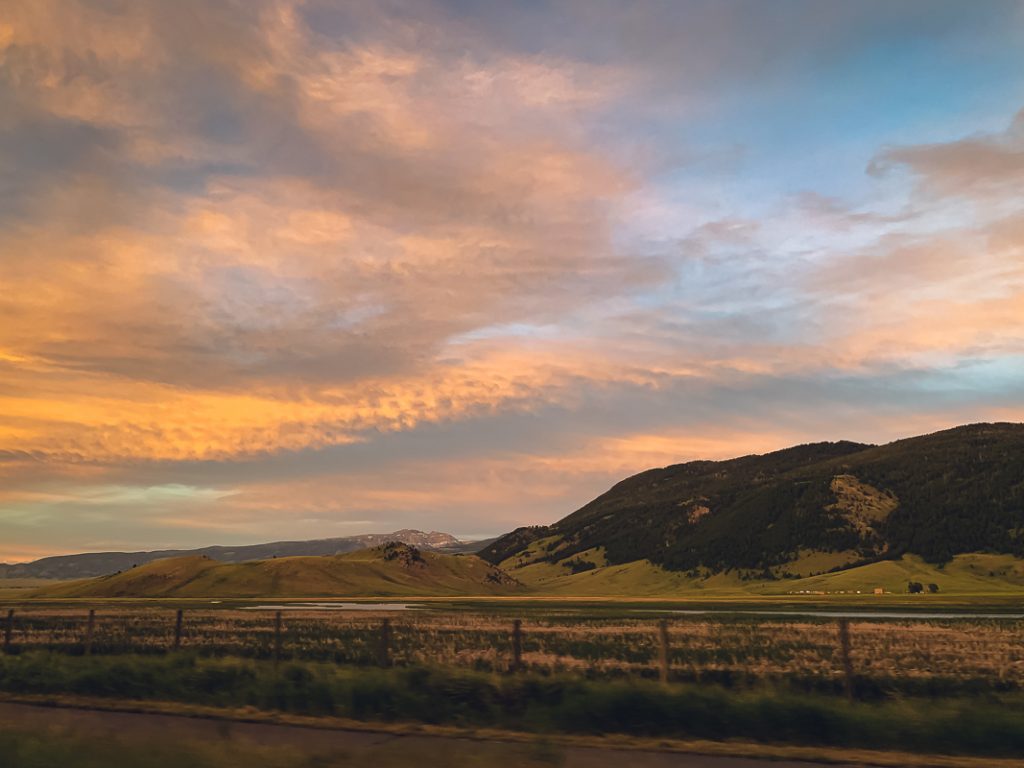 On the way back to our cabin, Tripp and I drove past the National Elk Refuge. Although we we weren't able to see any of these majestic animals (they tend to stay up in the higher parts of the meadow until fall), the setting sun made for a lovely scene over this beautiful wildlife sanctuary.
One of the nice things about being from the central time zone of Oklahoma and traveling west to the mountain time zone is that we tended to wake up really early in the mornings. Which meant that we had plenty of time for me to linger over my coffee AND get a head start on our daily adventuring.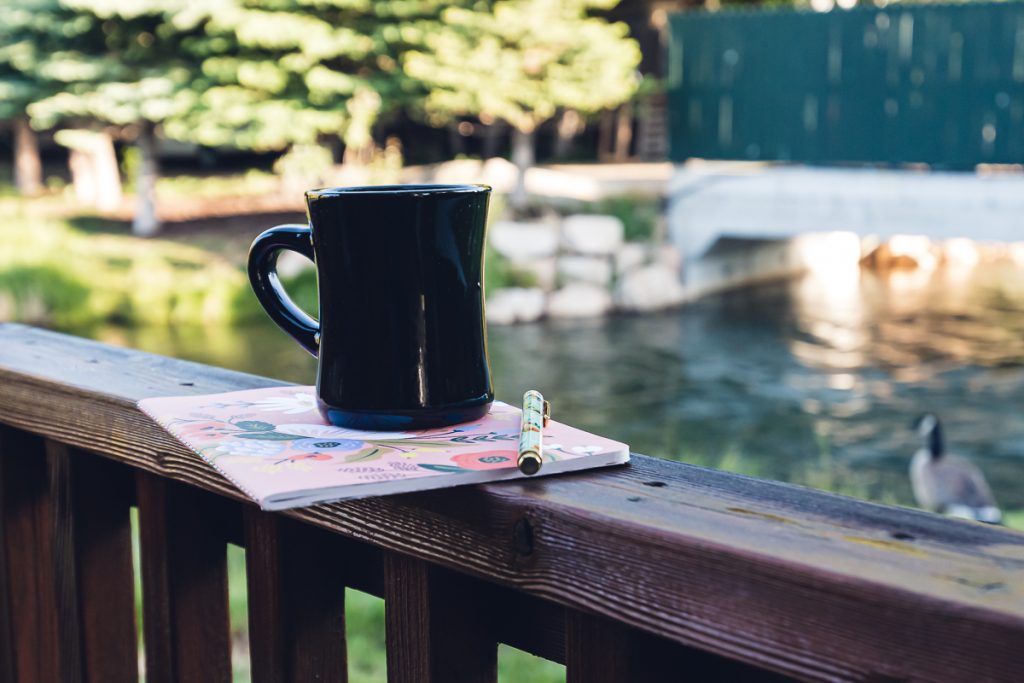 That morning, our adventure included taking a tour of Grand Teton National Park (more on that tomorrow). Then later that afternoon we walked back into town for lunch and to do a little more sightseeing.
"It is so beautiful here!" I probably said that at least a dozen times while we walked around town. The weather was spectacular – mid-70's during day. I loved seeing all the native alpine flowers flourishing around town. I can see why summer (short-lived as it is) is such a special season to them.
One of Tripp's bucket list places to visit the Million Dollar Cowboy bar located on the town square in the heart of Jackson. This landmark watering hole is famous for its unique western decor complete with saddles as bar stools.
We came. We saw. We bought a t-shirt. <insert wink here>
We also stopped in the drug store to enjoy a frozen treat from the old-school soda fountain.
Because you can't have too much ice cream on vacation.
One of the other things on Tripp's must-do list in Jackson was to go on a covered wagon cookout. Along with about 50 other guests, we rode in a wagon train up to a covered pavilion where we enjoyed a tasty chuckwagon style dinner. Yay Tripp for getting pulled out of the audience to ring the dinner bell.
The entire staff went out of their way to provide a fun experience and family-friendly entertainment.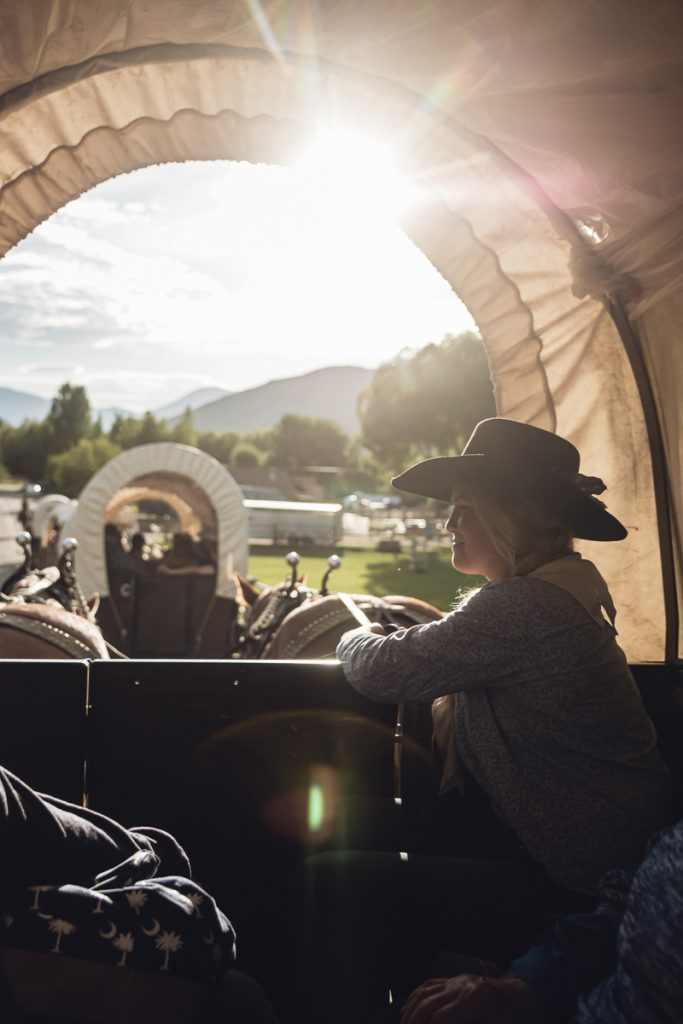 Even though it was only for a couple of days, I'm so glad that we decided to spend this time in Jackson. It's a charming town with a such a fun, upbeat vibe. Everyone is really friendly which has only made me want to come back again and stay longer.