Happy Friday friends! Today I wanted to share with you the final installment of my Montana Road Trip Recap.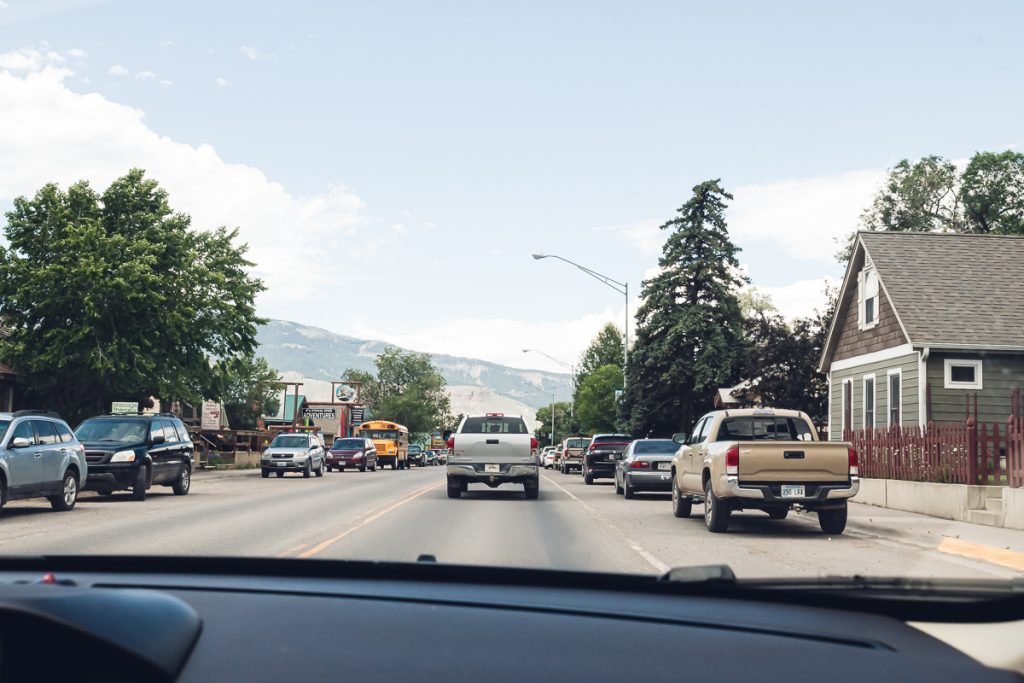 In case you were wondering (because so far all I've really talked about is Wyoming), we did actually go to Montana. <wink>
We exited Yellowstone through the north entrance of the park, located in Gardiner, Montana. After a quick stop in town for lunch, we continued north on Highway 89 about 30 miles to Pray, Montana.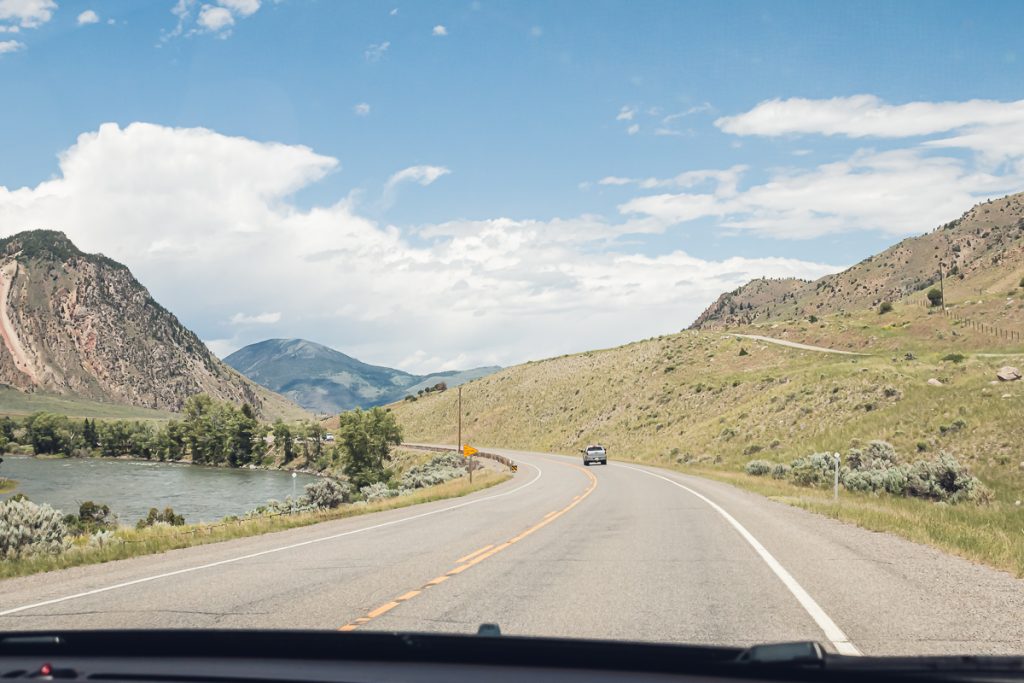 We checked into Sage Lodge around 2:00 that afternoon and I promptly fell in love with the view of Emigrant Peak through the enormous picture window.
Sage Lodge is a relatively new resort located on the banks of the Yellowstone River. It's rustic, yet cozy which pretty much sums up how I would describe the vibe of Montana in general.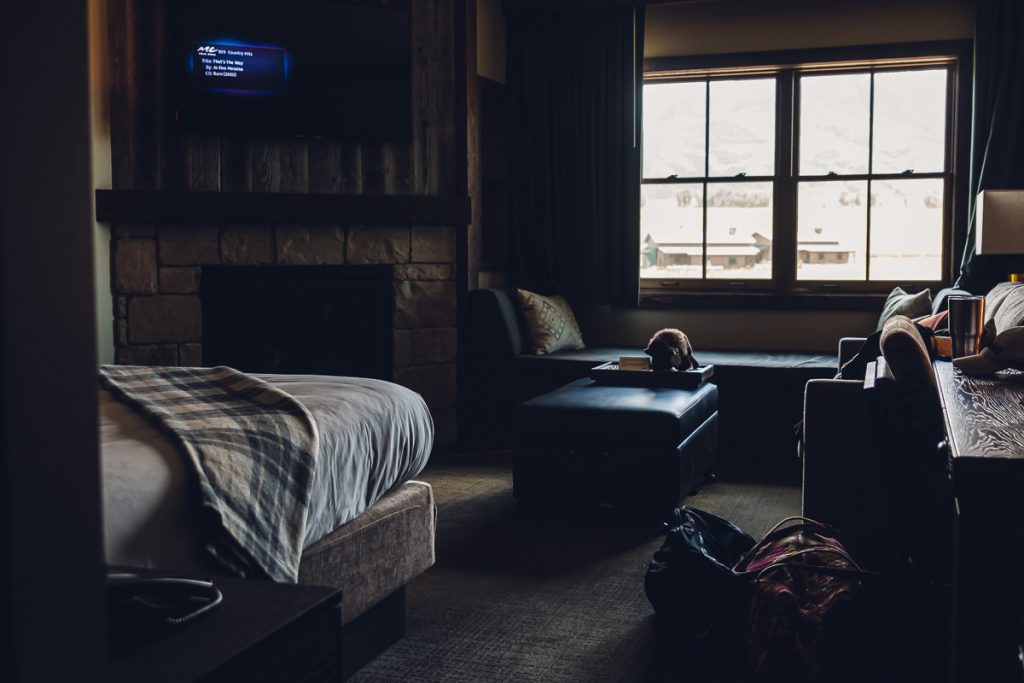 The lodge is situated right in the heart of Montana's Paradise Valley which is flanked by the Absaroka and Gallatin mountain ranges.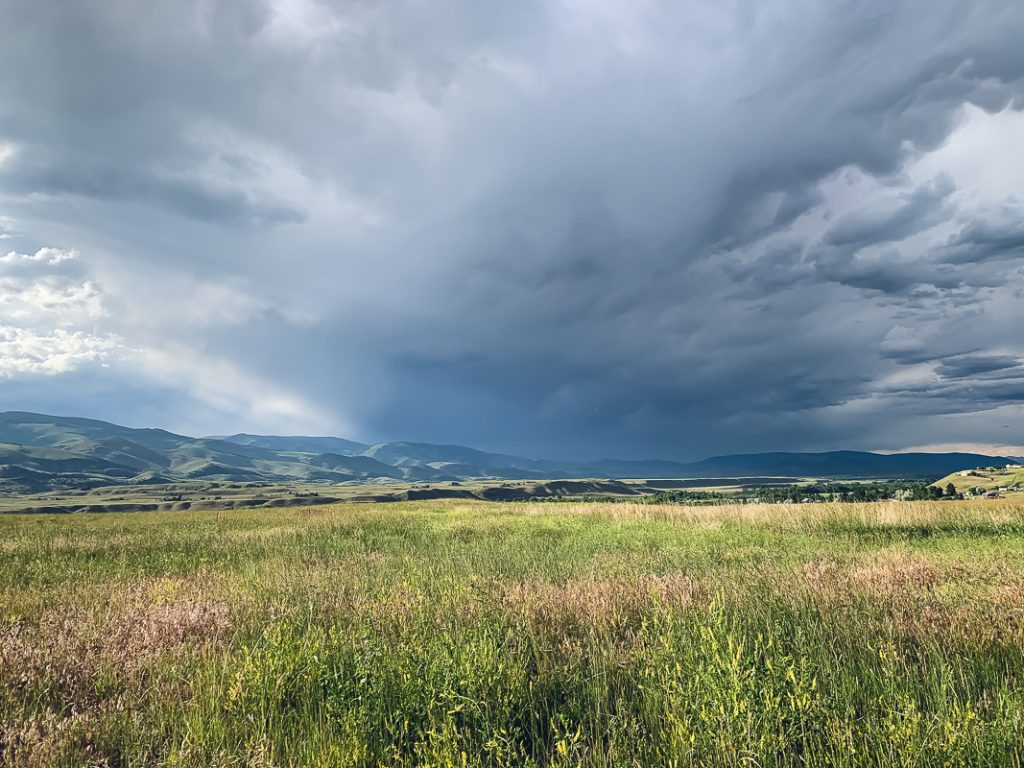 Montana is often referred to as 'big sky county' because of these epic views. The vastness of the sky was echoed by the openness and freedom I felt in my soul just being there.
Our first night there, Tripp and I made the short drive over to the neighboring town of Emigrant for dinner. Using the term "town" very loosely here since it's basically a 4-way stop consisting of a gas station, post office, church, and saloon. Which I could not have loved more.
Around the corner from the saloon is 'Follow Yer Nose' BBQ which was so fun and so good!
Give me all the funky BBQ joints!
The next morning (once again the time-zone induced early risers), we hung out at the lodge. While I read all. the. things., Tripp was dreaming and checking out Zillow for Montana ranches for sale.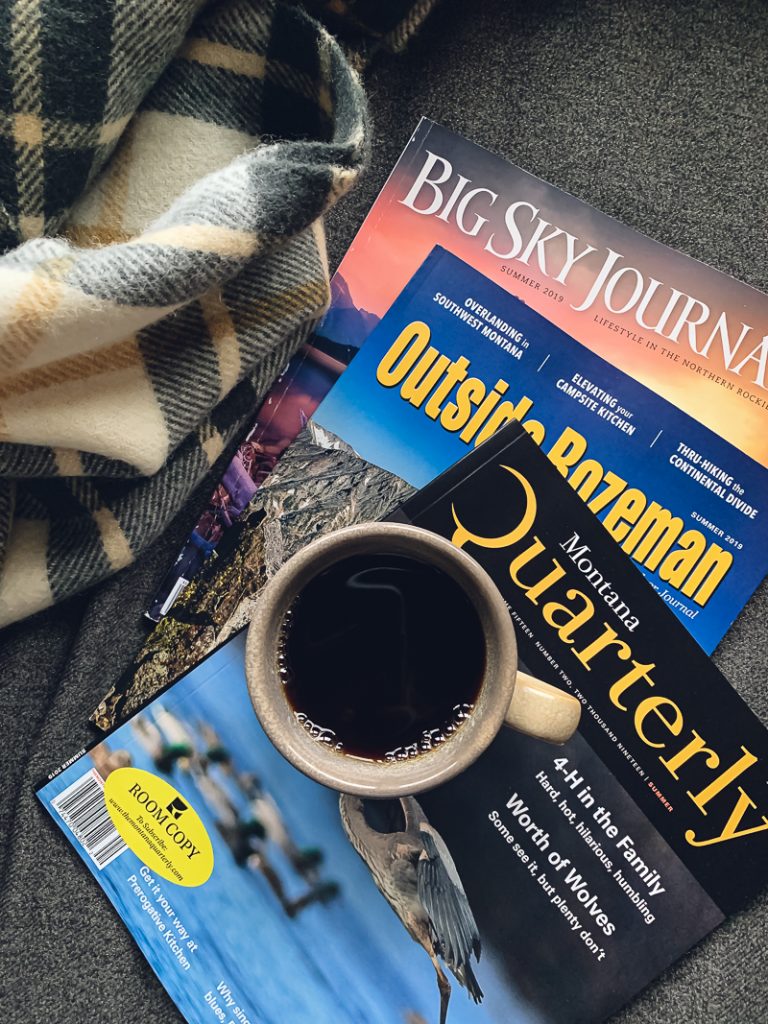 After we realized that we couldn't quit our days jobs just yet (wink), we decided to explore the grounds of the property.
We opted against the guided Llama trek, but couldn't resist get up close and personal with these cuties.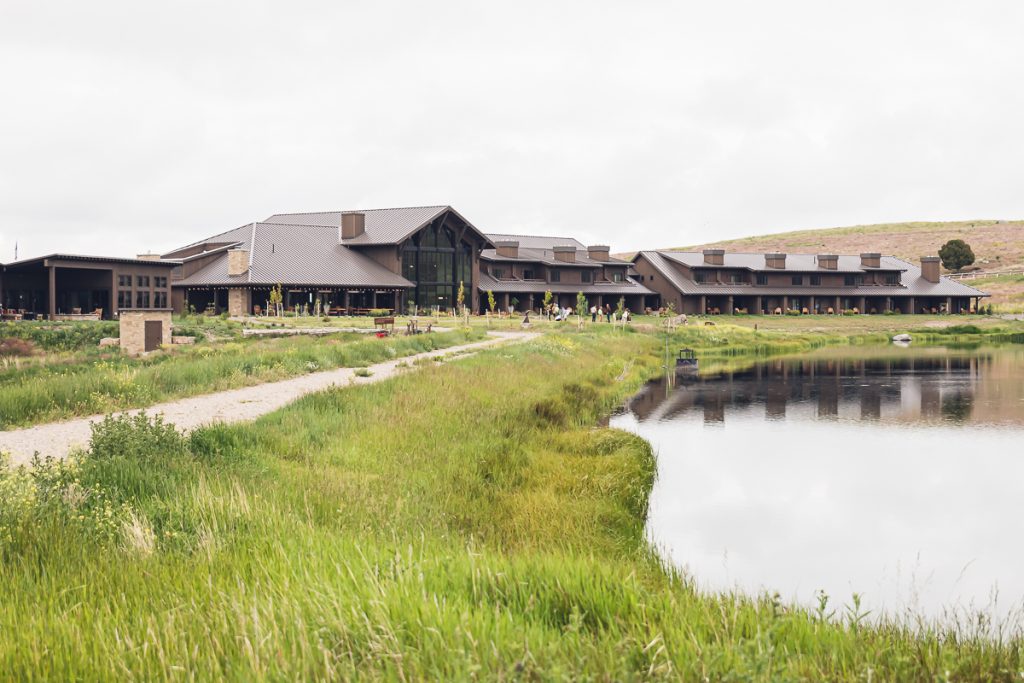 We also got up close and personal with a bobcat who was hanging out in the tall grass along the trail!!
Seriously amazing.
A little later, Kelsey and Alex met us at the lodge, and then the four of us went into Bozeman for lunch to explore this charming town.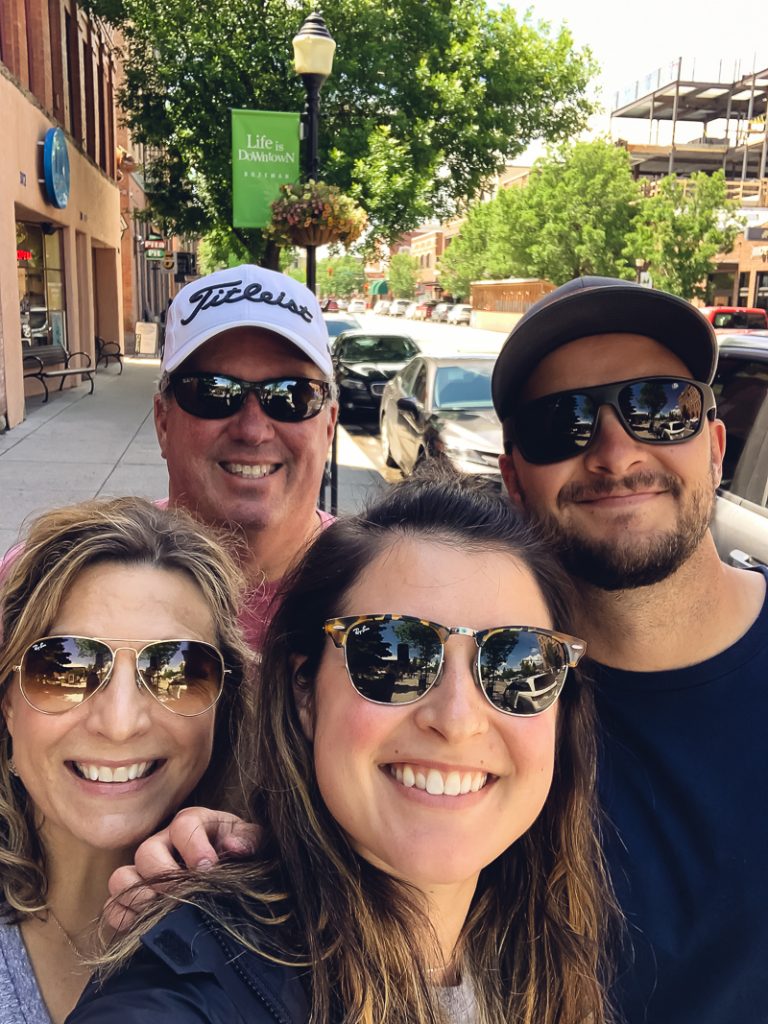 I know what you're probably thinking…Kelsey? In Montana?
So let me just pause for a minute to give you some backstory. Alex, Kelsey's boyfriend of over two years, is from Montana. He grew up in Gardiner and went to college in Bozeman. And for the past few summers, Kelsey has gone with him when he comes home over the 4th of July holiday. So when Alex encouraged us to come to Montana to visit as well, we jumped on the opportunity. Partly because it's always been a bucket-list place for us to visit, but also because we just love spending time with them. It was a complete joy to be with Kelsey and Alex that day. To get see Alex in his happy place and to see his pride as he showed us around.
Admittedly, I don't share much about my girl and her guy here on my blog. Which is for a couple of reasons…1) privacy and 2) I believe Kelsey's love story is her story to tell. That said, I will share with you that Alex has endeared himself to both Tripp and me. He is a young man of great character with a kind, tender heart. And we could not be more grateful that he is a part of Kelsey's life.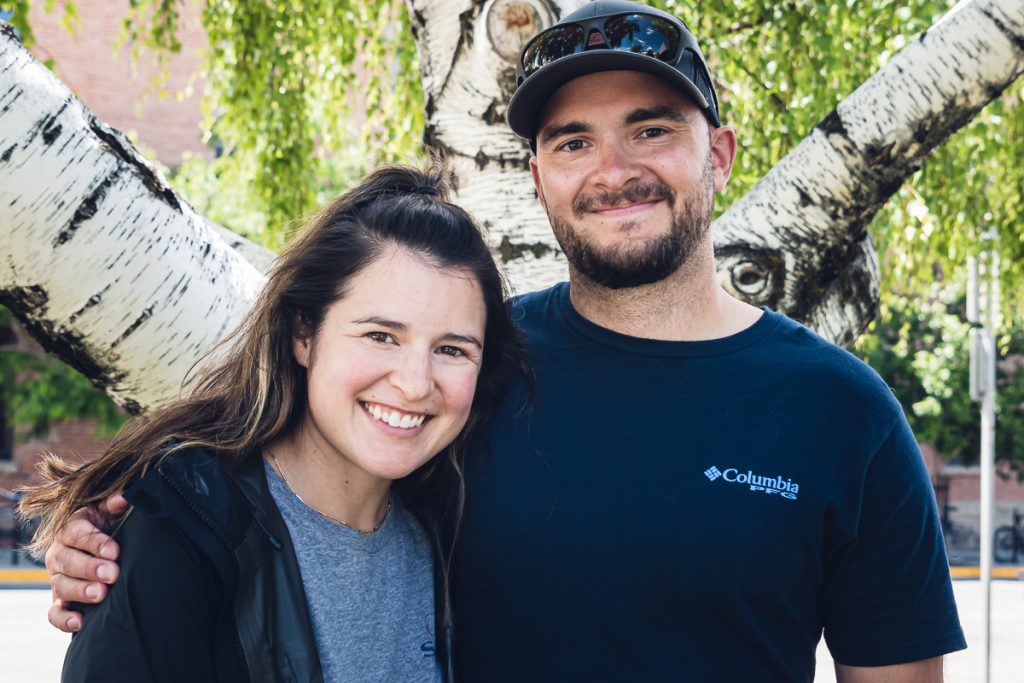 OK. I'm going to stop crying now.
After our day in Bozeman, Kelsey and Alex came back to the lodge with us to hang out for a while. Alex is an avid angler and jumped at the chance to do a little fly fishing in the pond out back.
Sidenote::The fact that Alex is so tolerant of me and the camera is just one of the many things I love about him.
The four of us enjoyed a little post-fishing cocktail hour.
Then we got the opportunity to meet Alex's mom, Julie, when she drove up to lodge to meet us for dinner. The five of us enjoyed some awesome food and shared our funny family stories. I could definitely see where Alex gets his outgoing, laid back personality.
The next morning, the five of us met up again to take a hike up the Pine Creek trail. It was a glorious day and I loved getting to spend more time with Julie. She is also from this part of Montana and hiking is one of her favorite outdoor activities.
I can see why.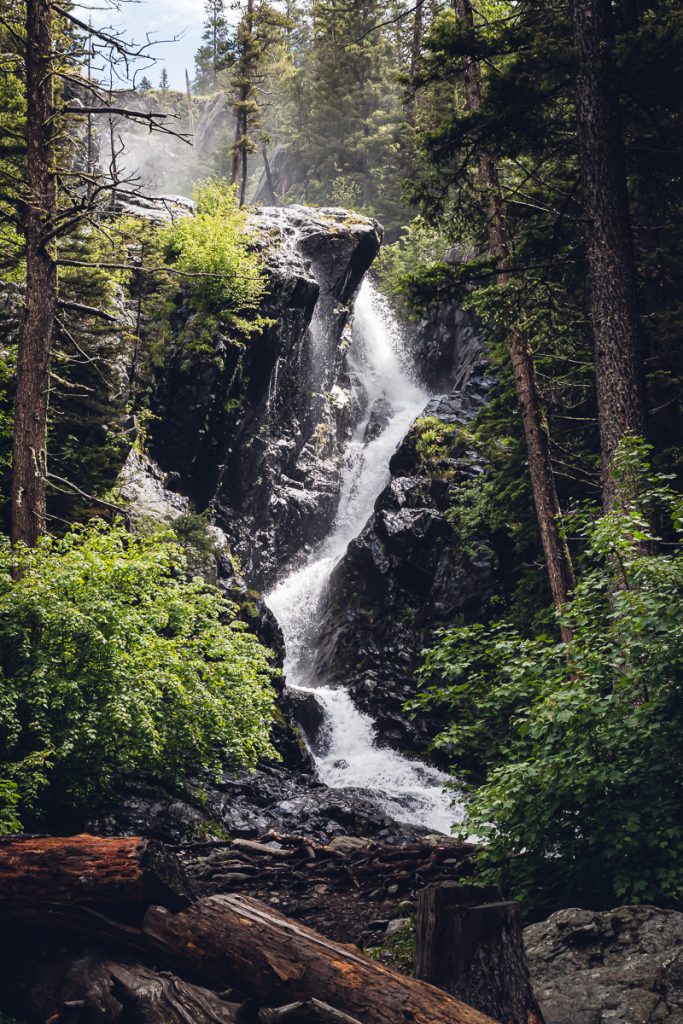 After our hike we grabbed some lunch where I ate like a ravenous bear. Then late that afternoon we all gathered back at Julie's house for a 4th of July cookout.
That was our last night in Montana and I was surprised at how emotional I got when it was time to go back to our hotel. Leaving my girl is always hard…leaving this beautiful place made it that much harder.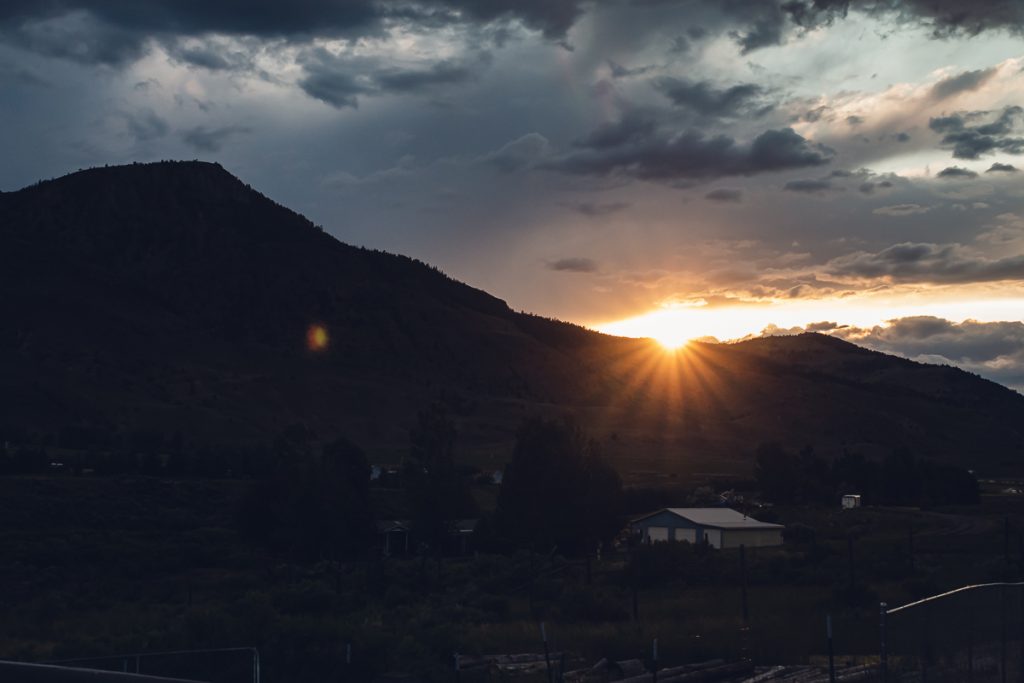 The next morning, Tripp and I were up early to get back on the road and start our journey back home.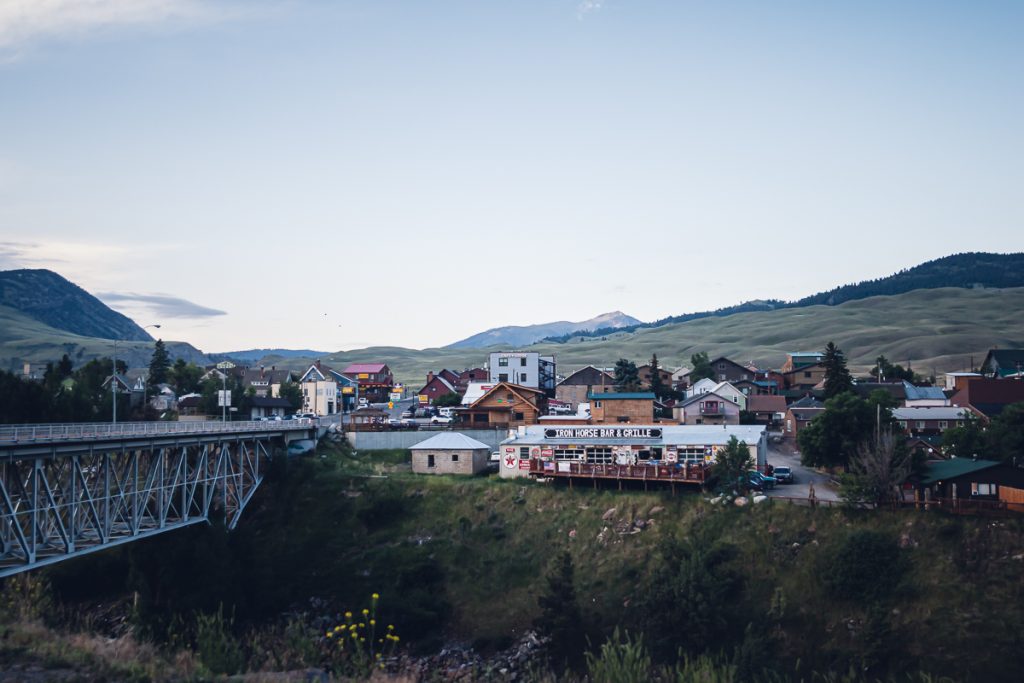 It's been two weeks since we drove out of Gardiner that morning. And since then, I've been reflecting on our road trip…the scenic drives, the wonders of nature, the fun adventures, the time spent with our families.
I feel humble. And grateful.
Love, Kelly