can you believe that it has been two years since i posted this?
seriously.  TWO.  YEARS.
what started out as a way to find the perfect font for my projects, has turned into a practice and creative outlet that is so tremendously gratifying to me.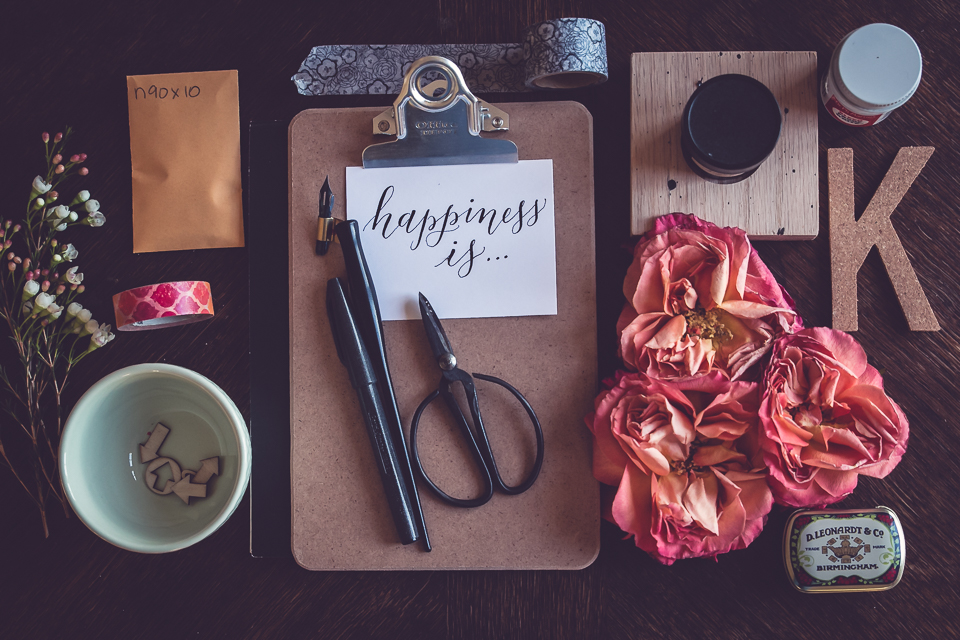 over the course of the past several months, i have had several friends ask me how/where i got started with calligraphy.  if i could recommend any starter kits, classes, etc.  and today i thought i would share with you some of my favorite resources for getting started with modern (pointed-pen) calligraphy.
the basics
to start writing you will need three things:  a pen holder, pointed-pen calligraphy nibs, and paper.
in the photo below, i am using an oblique pen holder with a brause steno pen nib (also called a blue pumpkin).  this is my favorite pen/nib combination at the moment.  i also like practicing on these gridded rhodia paper pads.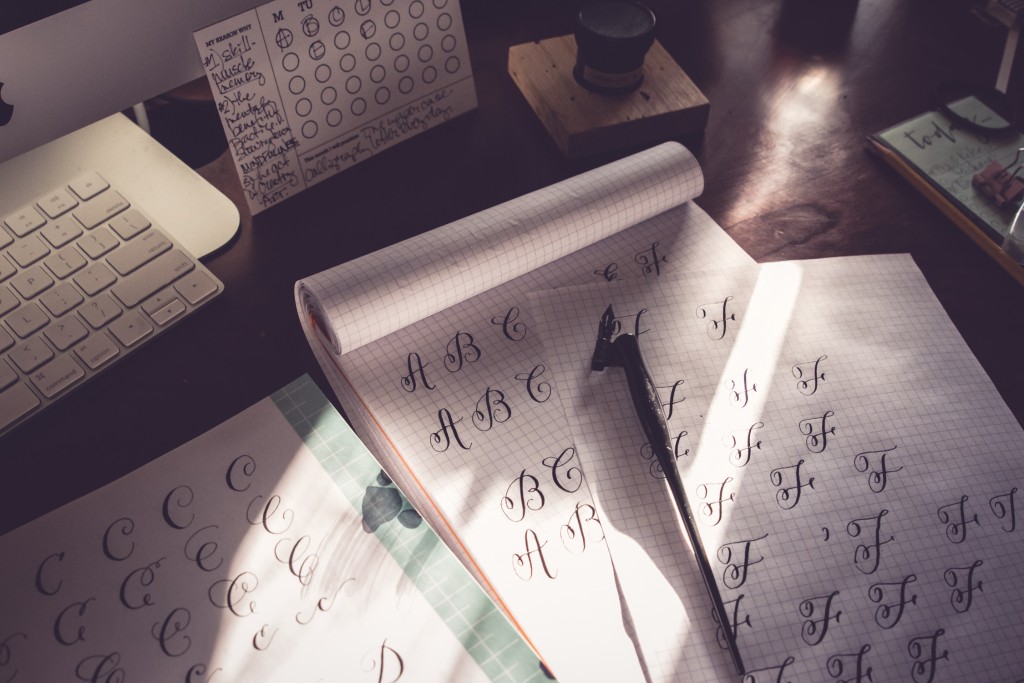 because these tools aren't readily available at any of the craft stores in my neck of the woods (hobby lobby, michaels, etc.) i have found that paperinkarts.com is an excellent source for these items.  the supplies are fairly inexpensive to purchase and they ship quickly.
for instruction, i can recommend both mastering copperplate calligraphy by eleanor winters (seriously old-school and very precision oriented) and modern calligraphy by molly super thorpe (a more modern twist on lettering).
websites
online classes
so you all probably know by now what an online education class junkie i am.  skillshare is a great place to learn calligraphy.  the first class i took was 'introduction to the art of modern calligraphy' – this is where i really got bit by the calligraphy bug.  i'm not sure if this class is still available, but molly jacques is offering new classes on her website.  but there are several other classes on calligraphy at skillshare.  and i really love the whole skillshare format…so great for learning new stuff.
inspiration
instagram is also a wonderful place for calligraphy inspiration! search #moderncalligraphy and you'll discover tons of talented artists. but here are a few accounts that i find particularly inspiring:
my final recommendation for getting started in calligraphy is this – an open heart and a willingness to make ugly letters.  see my first alphabet below as a prime example.
but i would so encourage you to stick with it!  it's a beautiful art form that has brought so much happiness into my life (you can read all of my calligraphy related posts here.)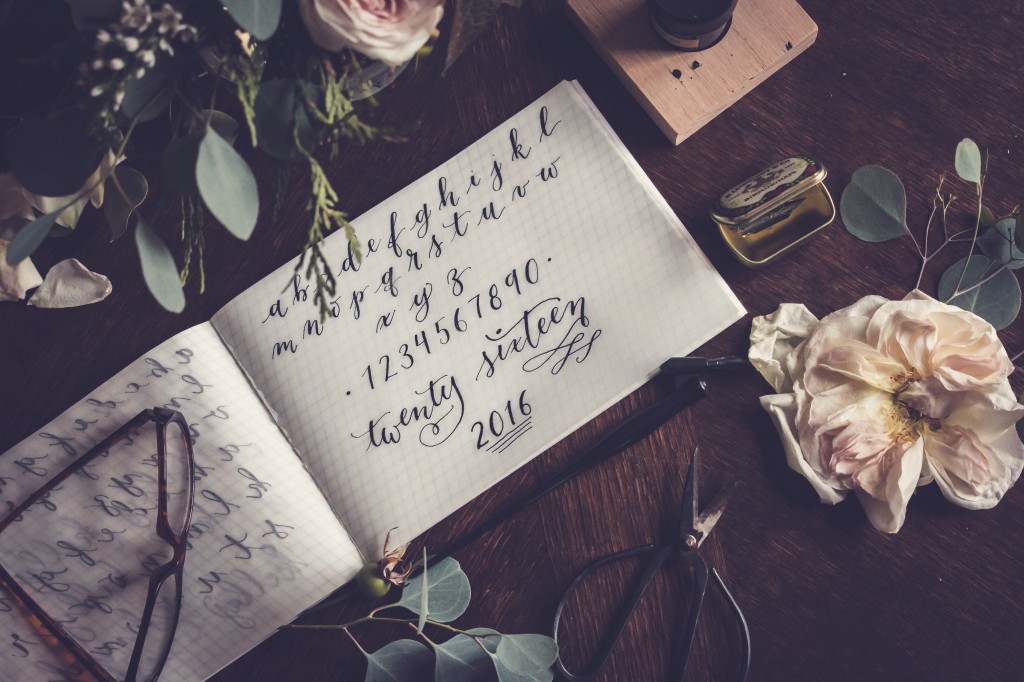 as always, thank you for letting me share it with you.
love, kelly