As you've probably noticed, I love taking pictures of the flowers around my house.  Right now this gorgeous Dogwood is in glorious, full bloom.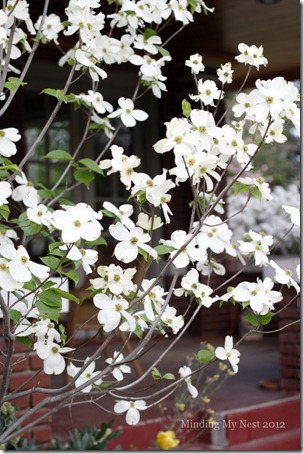 Every Spring, Dogwoods delight us with their creamy-white bracts (the flowers are actually the tiny white  blossoms in the center).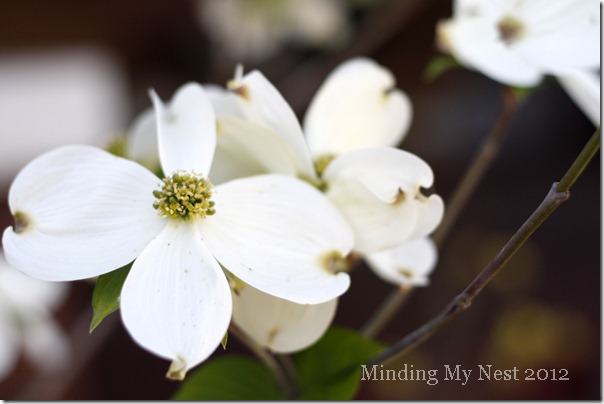 Dogwoods are often associated with Easter and it's not just because they usually bloom this time of year.  Legend has it, the humble Dogwood was used as the wood for making the cross on which Jesus was crucified.  As the story goes, God cursed the once tall and mighty Dogwood by reducing its size so that it might never again be used to make a cross for crucifying someone.
And yet, God also blessed the Dogwood with beautiful, showy blooms.  Plus, the cross-like "flowers" bear reddish spots at the tip of each petal and are reminiscent of the nails on the cross – a subtle reminder of the Passion of our Lord.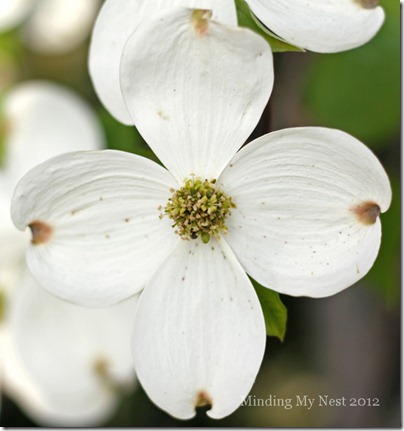 I think the great irony of the cross is that what was intended as an instrument of suffering and death is actually God's great display of of love and the promise of our salvation.  "…by his wounds you have been healed." 1 Peter  2:24
This is what I'm thinking about and feeling enormous gratitude for today, Good Friday.
Peace, Kelly