Here is a list of things that I was out of when I went to the store the other day:
bread
milk
dog food
cat food
paper towels
toilet paper
Now for all the but the last one I could probably improvise. But TP…well unless I wanted to raid my stash of pocket tissues, I'd say we were at a DEF CON 5 situation.
Sidenote – I have a problem with pocket tissues…I have a stash in my upstairs linen closet, plus I also keep a stash in my kitchen. If you ever come over to visit, when you get ready to leave I will more than likely ask you if you need some pocket tissues. I blame my grandma… she always kept a tissue tucked up inside her shirt sleeve. She always had pocket tissues. And Certs. But that's probably a blog post for a different day.
Anyway, if it's not obvious by my inability to focus on the subject of this blog post, you should know that I am a hot mess right now. And I think it's because I have Spring Fever.
Now I will tell you that Spring Fever is a very serious condition and is often misdiagnosed as PMS or maybe even perimenopause. But whereas PMS is easily identified (in my case) by the sudden and overwhelming desire to eat Nutella strait out of the jar with spoon, Spring Fever can be a little harder to pin down. That's why I have created this list of symptoms.
Have no food in the house
Feel need to spend every minute of the golden hour outside taking photos of flowers
Cannot focus on your blog post without looking out the window every other minute
Find cobwebs in your basement that you could zipline from
Sit outside on your back porch and stare at your garden
Are awakened every morning at 5:00 by the cardinal that sings outside of your bedroom window
Recently painted your nails bright pink
Are dreaming of flip-flops.
Randomly pull over at the park to get out and take photos of the tulips
Have the burning desire to paint your bedroom with the colors of a Redbud tree
My friends…if you or loved one are suffering from any of these symptoms, I don't know what to tell you. Because honestly, how am I supposed to think about my grocery list when my rose bush is getting ready to bloom?
And pffft…cat box – schmat box. Seriously would you just look at this poppy??
How can I possibly be expected to remember to pick up the dry cleaning when I have new visitors to my bird feeders??
And who needs groceries when the broccoli is starting to come up in my garden?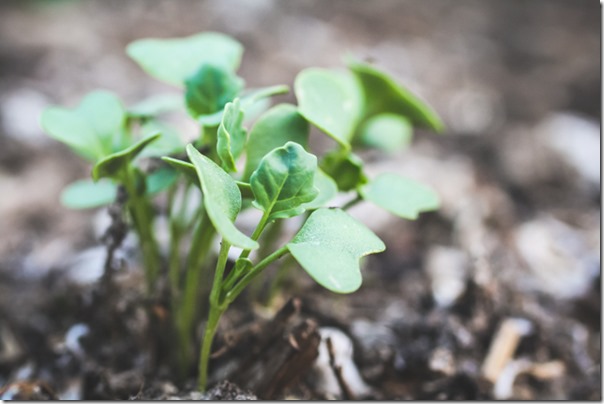 And I ask you, how can I possibly focus on anything when my irises are in bloom?
And please…don't even get me started with this clematis.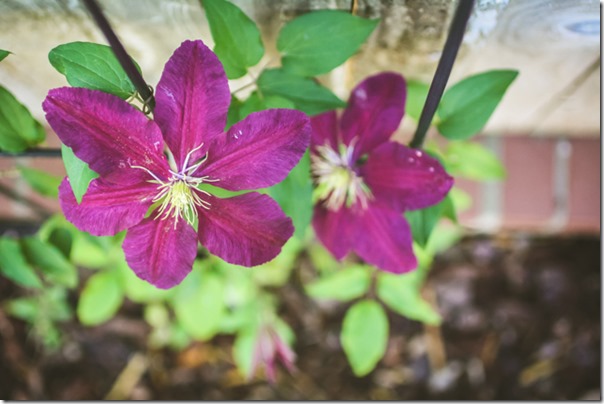 My hope is that by sharing my condition, it might shed some light on this often undiagnosed disorder – remove the stigma associated with this condition. There is no shame if you suffer Spring Fever friends.
Now to my knowledge, there is no known cure, but thankfully it usually runs its course in the matter of a month or two. So if you'll excuse me, I'm going to go outside and wait for my wisteria to bloom.
Love, Kelly
Warning….For episodes lasting longer than four hours, please seek the advise of a healthcare provider. Or mental health professional. Or you could just go with the flow and enjoy Spring.