Hello friends! Welcome to Week 46 of my Pinspiration series!

Seems like everyone I know lately has been making these pumpkin spice cupcakes. Even my daughter made them recently! So seeing as how it was my hubby's birthday I though I might give these a try. Naturally there are a zillion options on Pinterest.
But I decided to go with this recipe from verybestbaking.com. It starts with a spice cake mix and is so super easy!
The only thing I did different was taking the liberty to add an extra 3/4 of a teaspoon of pumpkin pie spice to the ingredients.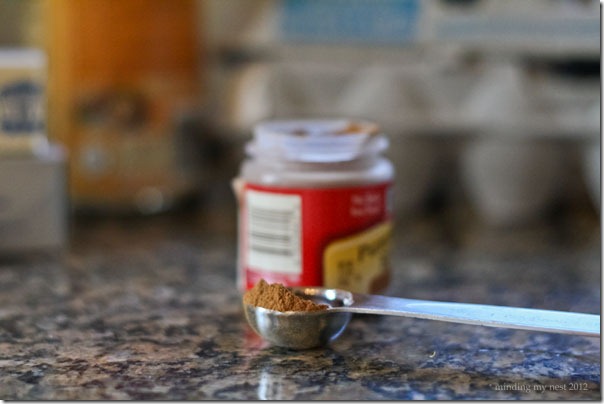 I followed the instructions on the website and they baked up perfectly!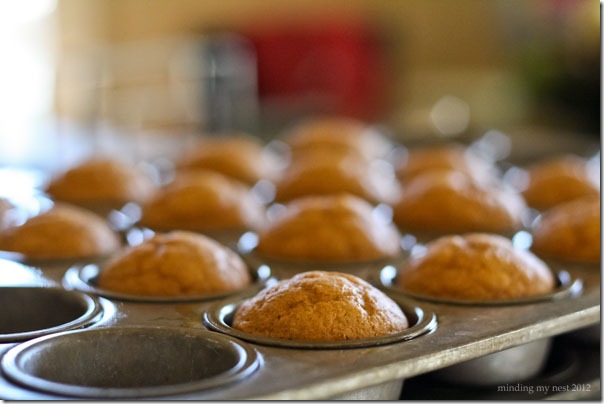 The cake part itself was really most and had a delicious pumpkin pie flavor.
But in my humble opinion, I don't care how yummy the cake part is – it's really nothing more than a vehicle for cream cheese frosting. I guess I should tell you that cream cheese frosting falls into the category of sacred food for me, so I made it from scratch. A half-batch of my favorite cream cheese frosting recipe.
4 oz cream cheese
1 stick butter
3 cups powdered sugar
teeny pinch of salt
1/4 tsp vanilla
These are the half batch amounts.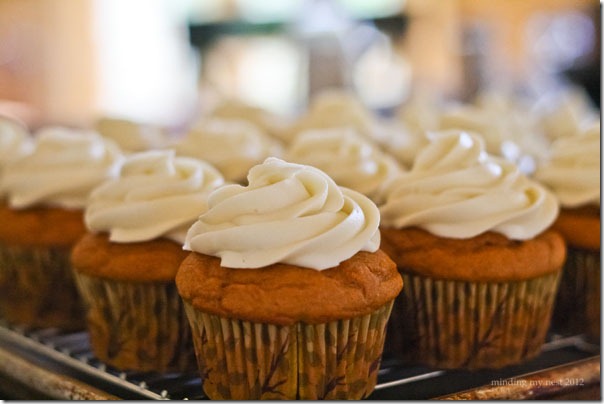 Now that's more like it!
As a last little garnish, with a nod to my other BFF Ina Garten (no she doesn't know me, but I think we'd be great friends) I sprinkled the tops with Heath Bits. This one – the one with as much frosting as cupcake – this one is all mine.
I have to tell you…I'm not a huge fan of pumpkin pie, but oh my gosh these cupcakes are to die for. And they would be so perfect for any thanksgiving dessert menu.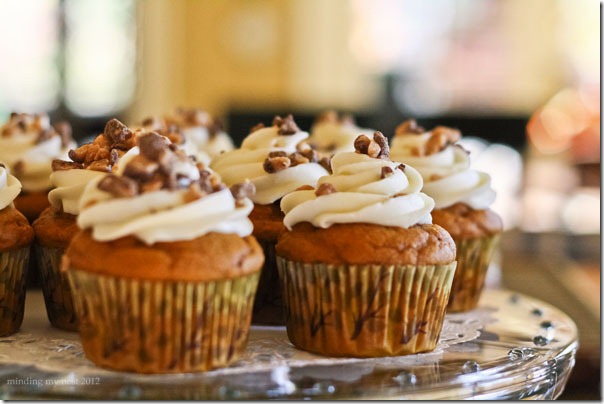 Enjoy! Kelly