Maybe it's time for me to start telling a new story.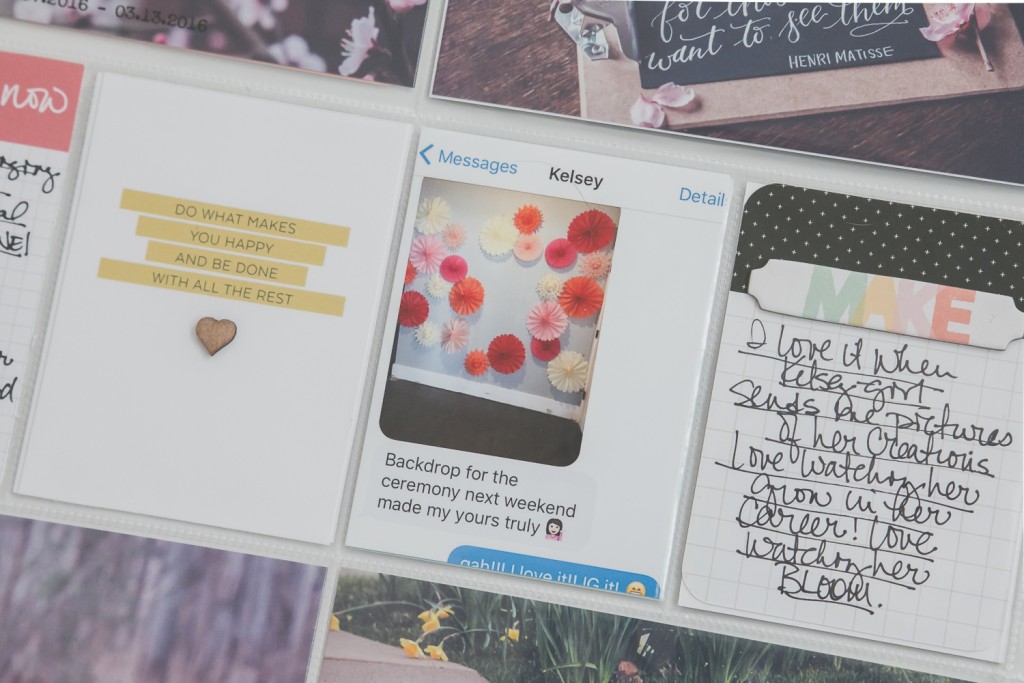 That was my thought my thought as I embarked on my Project Life album this year.
Prior to this year, my memory keeping had been pretty hit or miss.  Even with a mountain of paper and stickers and doodads (oh my!), somewhere along the way I lost my joy and enthusiasm for it.  But I missed it. I missed the connection to my photos and I missed the connection the memories.
The main problem that I was running into was – and I know that this is going to come a big shock – but I was making it WAY harder than it needed to be.  Yes…I know…hard to believe.
Hello my name is Kelly and I am an overthinker.
I'll spare you the details (you're welcome) but it basically boiled down to this…I was still trying to tell my same old stories with photos that don't tell that story any more.  Stories that don't really fit who I am anymore.  Stories that don't fit what my family looks like now.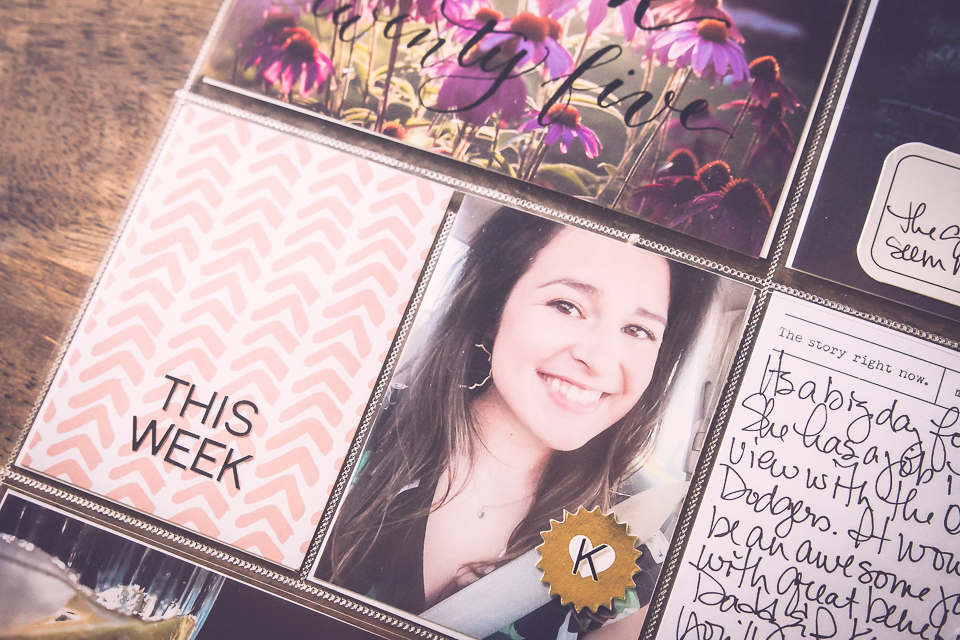 I knew that if I wanted to continue keeping memories, I was going to have to start telling new stories.  So in January I started subscribing to Ali Edwards' Story kits which are designed "to encourage and empower you to craft the stories of your life regardless of your scrapbooking approach."  And thanks to her intentional, inspired products, I have found a renewed passion for memory keeping and I am learning to tell new stories…stories about my ordinary life, about motherhood, about my home and my family and my friends.  Telling stories about what makes me come alive inside.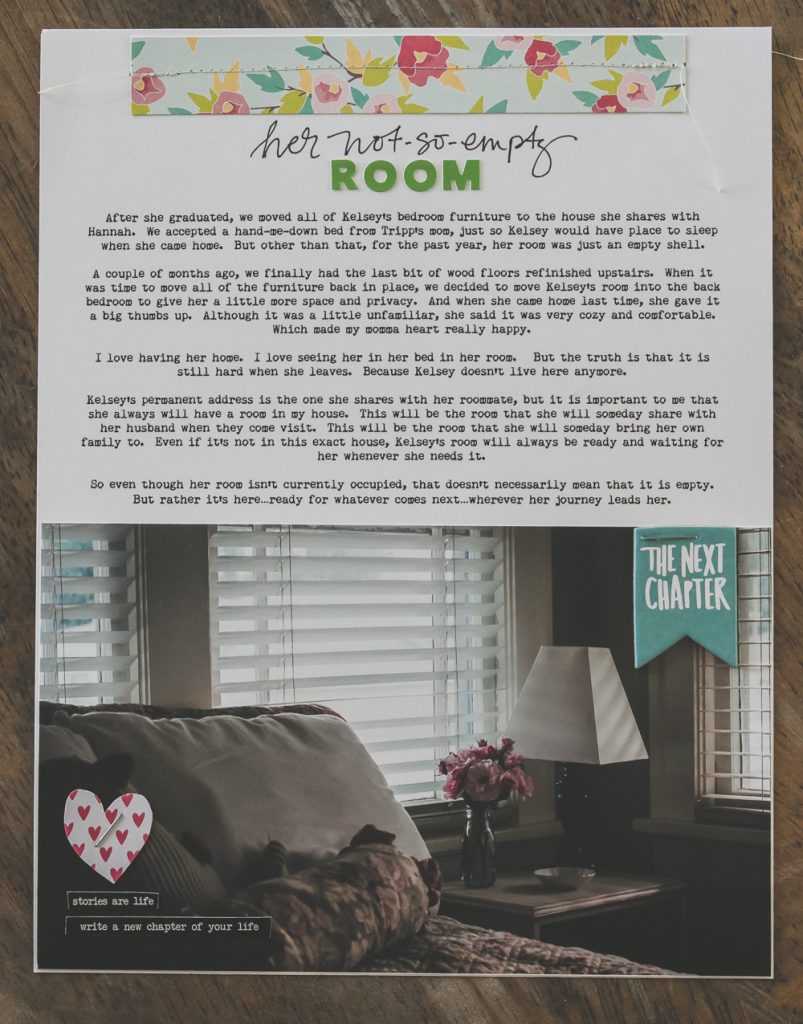 This kind of memory keeping is everything I love about photography and writing, but with the added element of crafting something.  It's sort of the sweet spot for me…a connection between my head, my hands, and my heart.  And it just makes me so, so happy.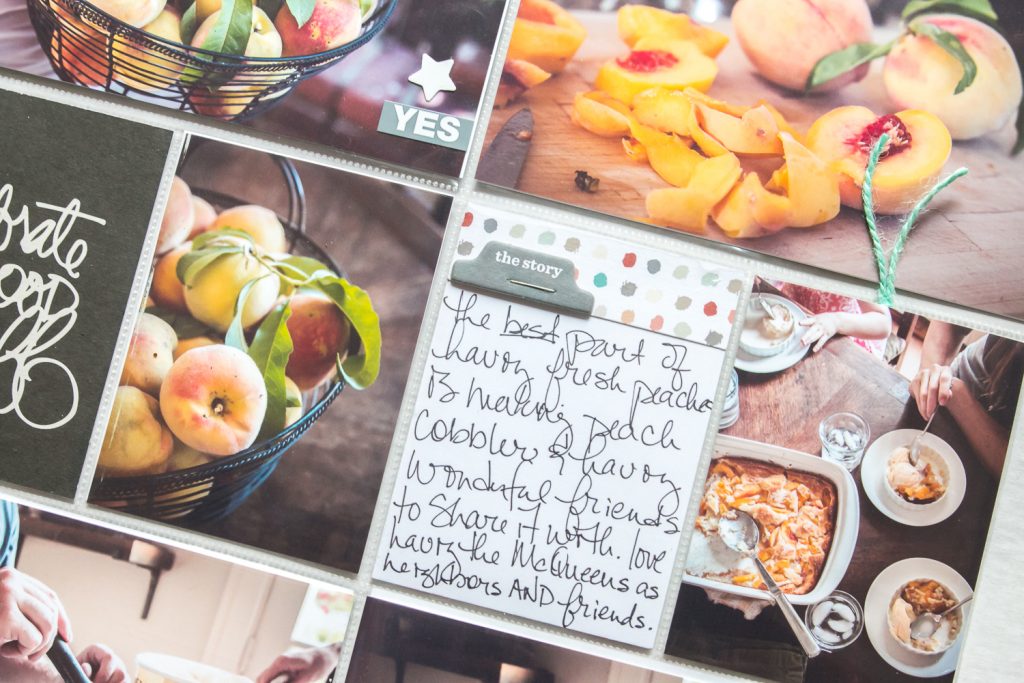 That's why I was delighted and HONORED to be invited to be a part of the Ali Edwards 2017 creative team.
It is surreal.  I seriously cannot, CAN. NOT. believe that I am included with these incredibly talented artists.  Ladies whose creative, inspired creations I have been admiring for the past year.
I am so thrilled for the opportunity to continue in this creative expression that brings me so much joy.  I am looking forward to this next chapter of my story.  And as always, I am profoundly grateful to you for letting me share my story.
Love, Kelly