Spring will come and so will happiness. Hold on. Life will get warmer. ~Anita Krizzan
This is my new favorite Spring quote. And I really wanted to use it in a scrapbook layout somehow. But when it comes to putting together a scrapbook layout, sometimes getting started is the hardest part. And whenever I'm feeling stuck, often I will look to one of my magazines for a little creative inspiration.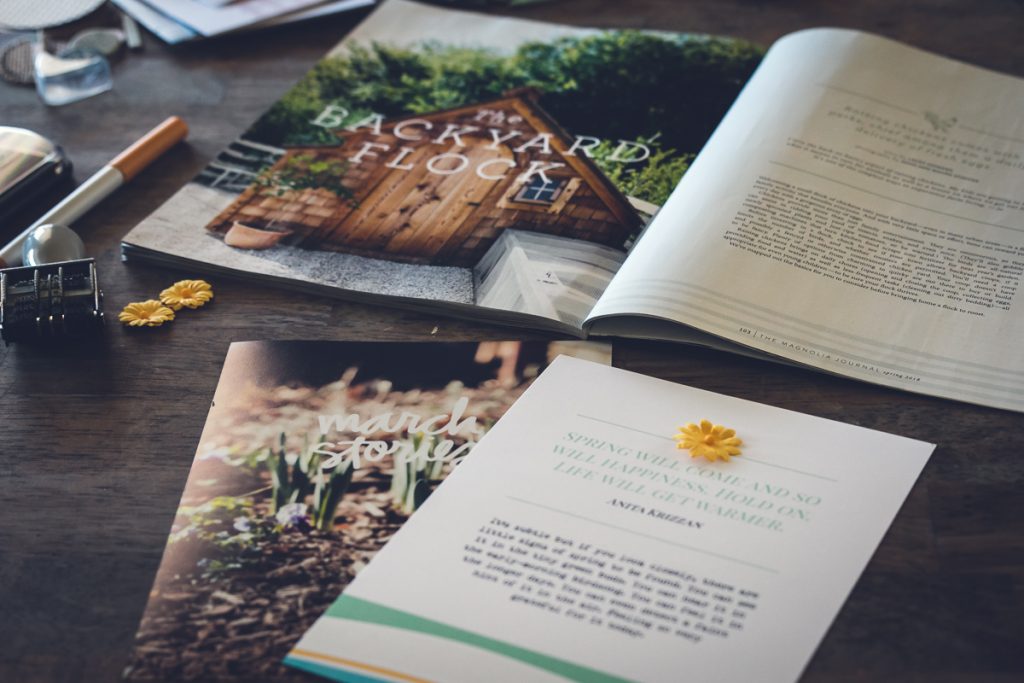 Magazines are a great source of inspiration due to the way they combine photos and text, and I especially love The Magnolia Journal for the way creative ways that they use type in their spreads. Case in point, this spread for their latest Spring issue.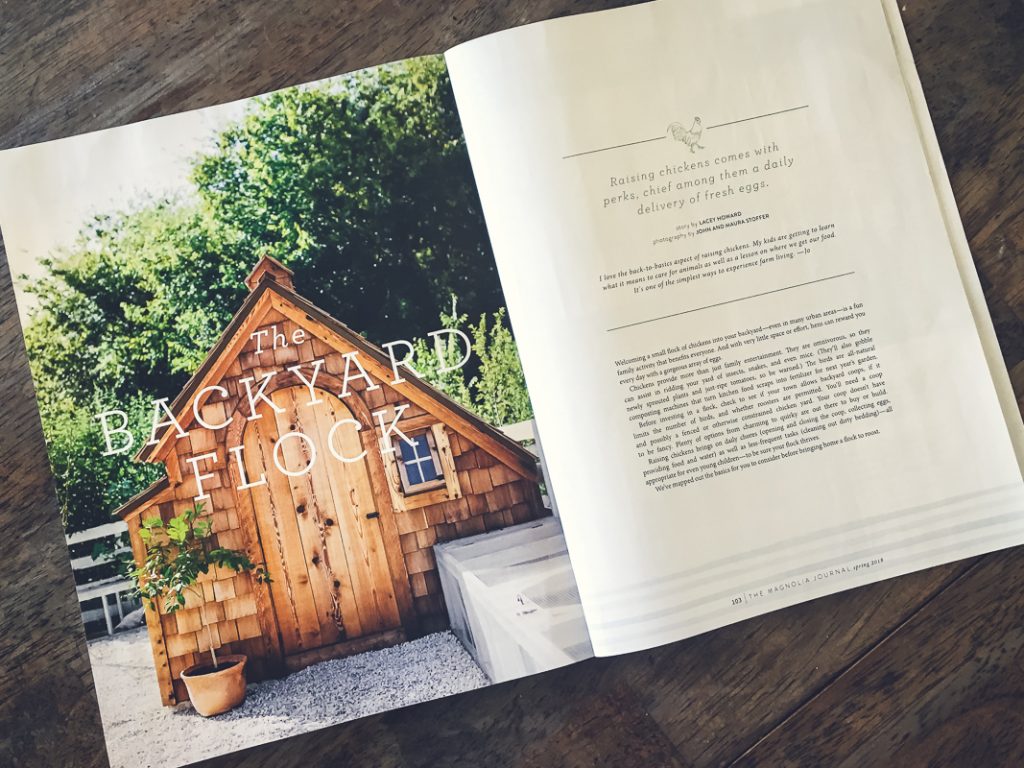 I love their use of a large text overlay on a full-page photo as well as their combination of fonts in the body copy. And I thought this spread would translate really well into a 6×8 scrapbook layout.
For this project I am using the Ali Edwards March 2018 Stories By The Month™ Digital Kit. I started by creating a 6×8 canvas in Photoshop and then proceeded to add that great quote that I found as well as my journaling for the photo. I'm sharing my process in the video below if you are interested.
I'm really pleased with how this project came together. It's super simple in terms of embellishment, but in this case I think it allows the photo and the text to be the main focus.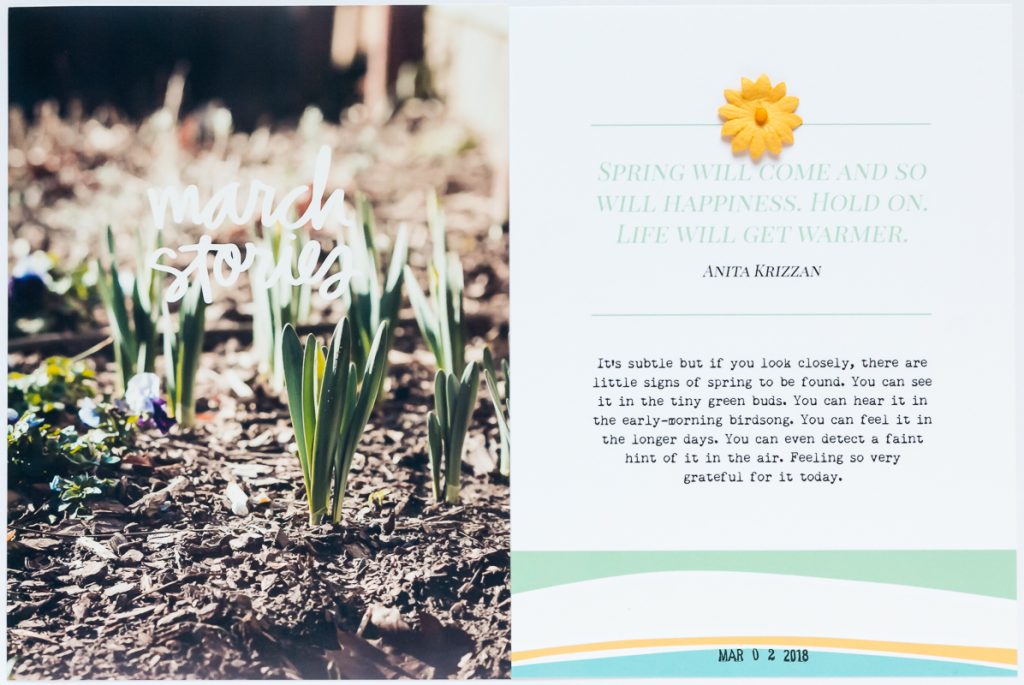 Let me know if you have any questions! And as always, thank you for allowing me to share my stories with you.
Love, Kelly
SaveSave
SaveSaveSaveSave
SaveSave