After what has been a really shitty week, it was so nice to enjoy a little creative time to work on my project life album.  And I love how the BOND story kit was the perfect complement to my photos and the stories I wanted to tell.
Before I got started today though, I made a gameplay for how I wanted to go about this.  I decided that rather than make a mini-album, I would instead just add these photos into my Project Life album.  To make space for more photos, I added a Studio Calico 9×12 page (which I trimmed down to 6×12) and one 8.5 x 11 page to the two Design A page protectors (my go-to style for Project Life).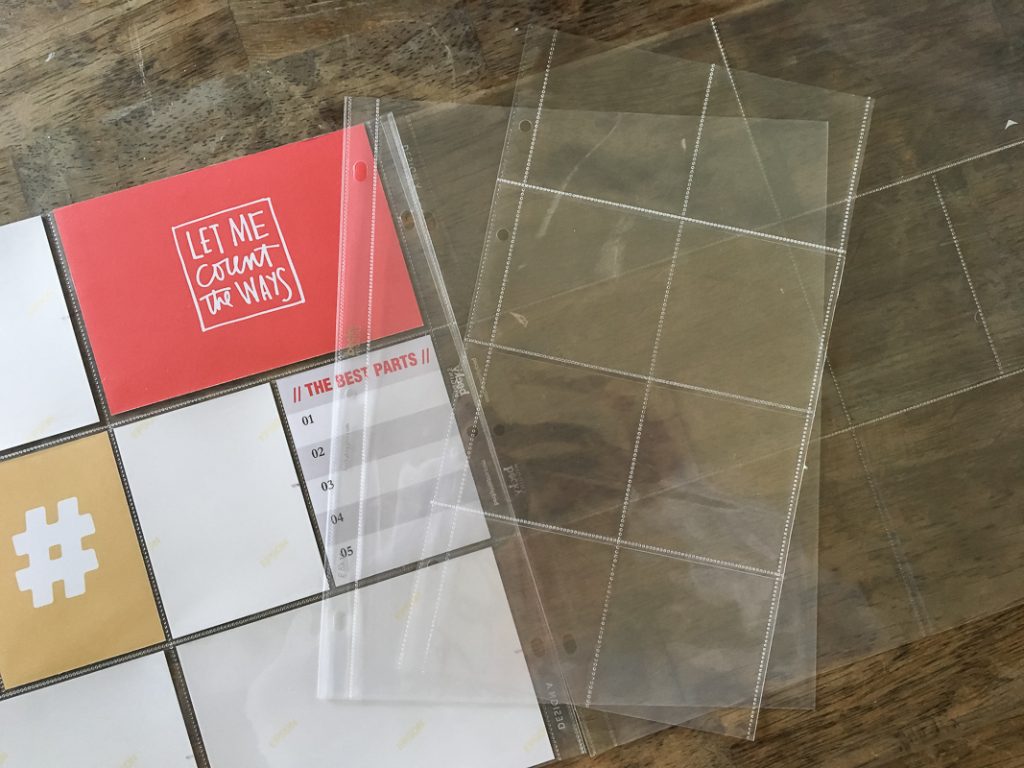 With that foundation, I then sketched out some ideas.  And please… I know…don't say it.  I am a total nerd for gridded paper.  Sketching things out before hand makes putting the pages together so much faster and easier.  Plus I also tend to waste less photo paper and product this way.
 Sidenote: As you can see I had a sweet little helper today…we're cat sitting for our girl while she's off on a business trip.
At any rate, with my photos printed and ready to go, it just becomes a matter of putting photos in the pockets and adding in some journaling and a few embellishments.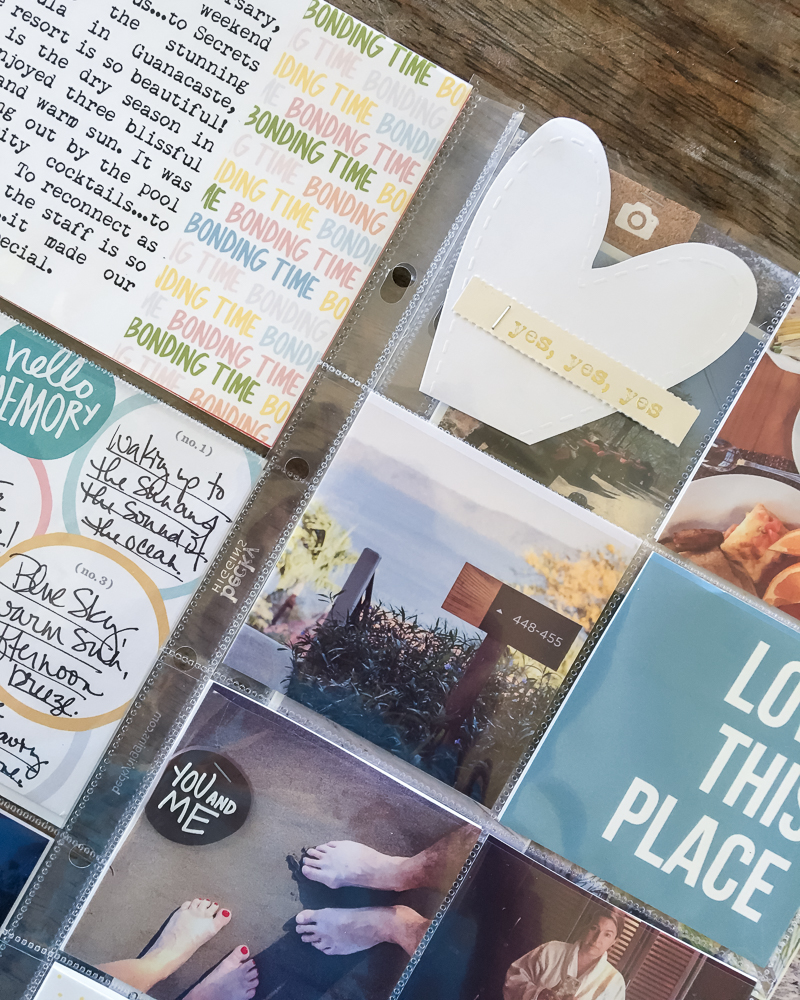 For the most part, I used the physical story kit (which I subscribe to) but I also created a couple of cards using elements from the digital kit as well.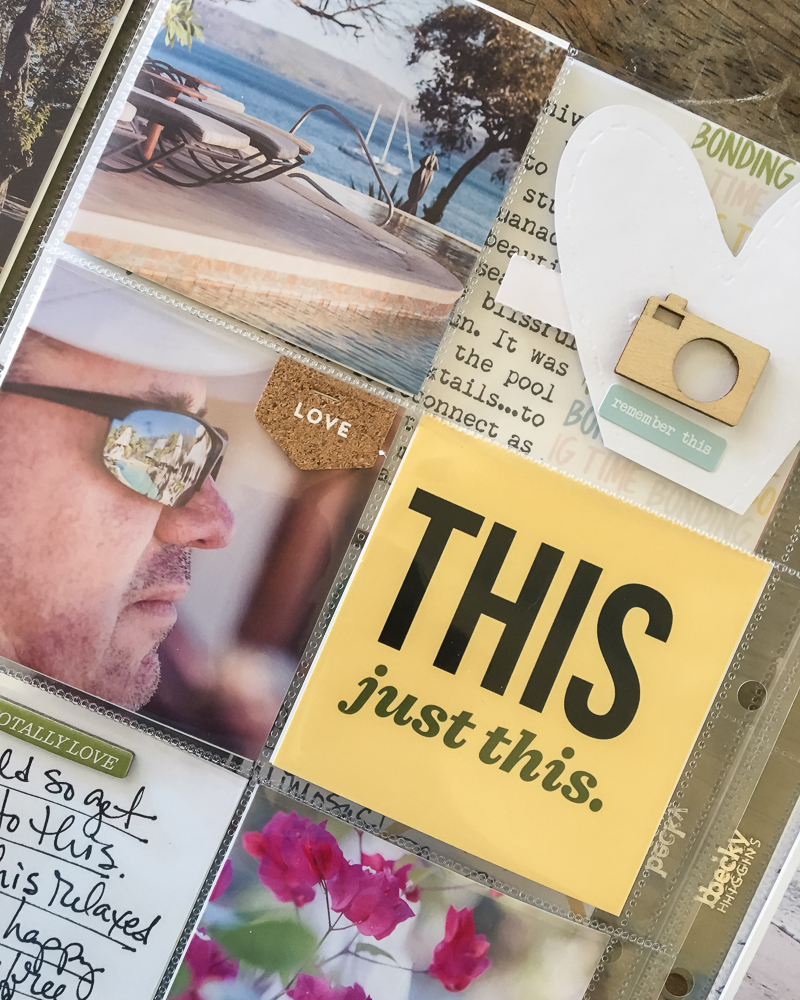 On the front side of the 8.5 x 11 page, I included a super simple photo grid that I created in Lightroom.  I exported the print to a .JPG and then opened it up in Photoshop where I added some text to the bottom portion.  I also included a little embellishment at the top.
Then on the back side of this page, I included a full-page photo with text overlay…sort of a love letter to Tripp thanking him for putting together this little getaway.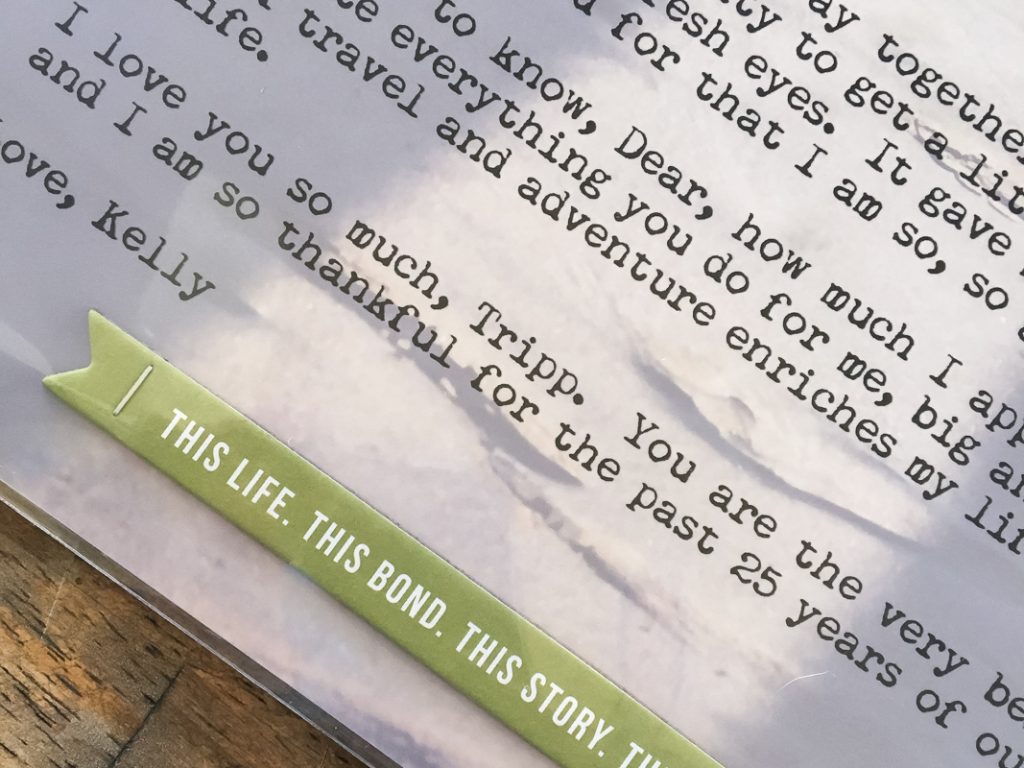 We had the best time together and I love how this kit helped me to document and celebrate that.
Here are the full layouts below.
A couple of things I would like to add…first, by choosing to incorporate our trip in my Project Life album (rather than create a mini-album or other project) I knew that I would I have to limit the numbers of photos I used. And I am totally fine with that.  The photos I ended up using were my favorite photos plus the ones that I thought helped to tell the story of weekend getaway the best. Because more than any particular project, what I wanted was to have a completed project…to have this trip and these memories documented.  And I am really happy with the end result.
Second, there are a a lot of pieces of the physical kit that I didn't end up using (like the '+' stickers and many of the journal cards).  But once again, that's OK with me too.  Product used to be a major stumbling block for me….spending more time trying to figure out what to do with it than time actually getting my memories and stories preserved.
It feels really good to have these photos printed and in my album.  But especially today…especially after this really difficult week.  Because these photos, they take me back to that special weekend with Tripp.  These beautiful memories remind me of everything that is good in my life.  Which everything I love about photography really.  A comforting reminder of how joy and sorrow often live side-by-side in life.  A reminder to be grateful in all of it.
As always, I thank you from the bottom of my heart for letting me share it with you.
Love, Kelly