As someone who has a self-proclaimed resistance to big changes, September is a gift. September gives me an opportunity to savor all of the delights of summer while also gently pushing me towards fall.
This was the general idea in this layout I created using the September 2019 Stories by the Month Digital Kit from Ali Edwards.
This month I've also found myself to feeling really nostalgic.
I took a little walk down memory lane with memories of my girl getting dressed up for halloween using the October 2019 Stories by the Month Physical Kit. I loved revisiting these memories and documenting them from this perspective. It took me right back to those fun days of being a mom to a young child, but with the knowledge of just how fast time flies and how precious these memories are. 
Lastly, the Family Story Kit ties right in with my sentimental mood of late.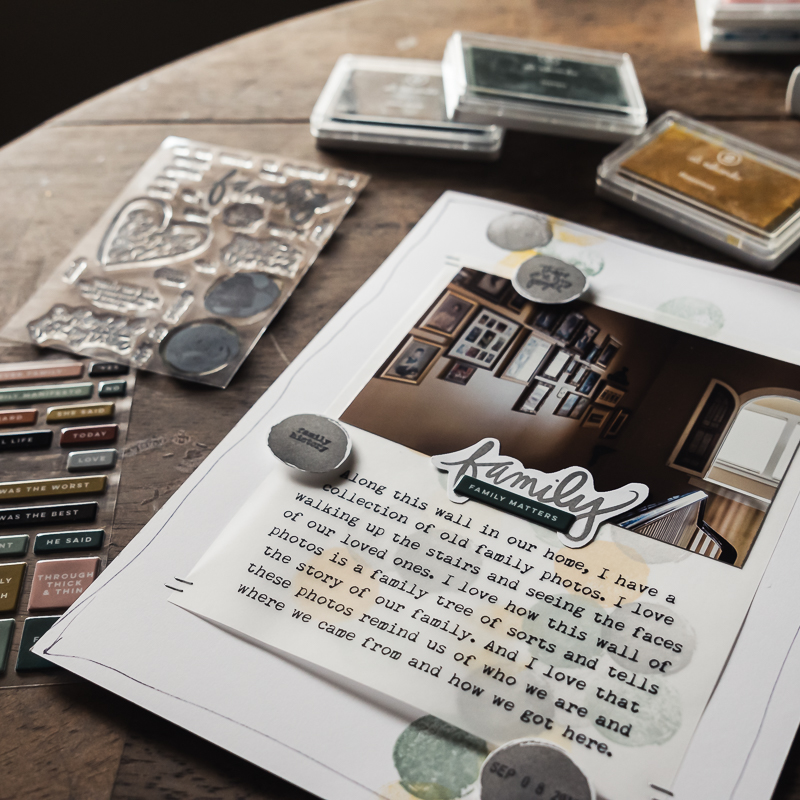 I created this layout to tell the story of this wall of family photos in our house.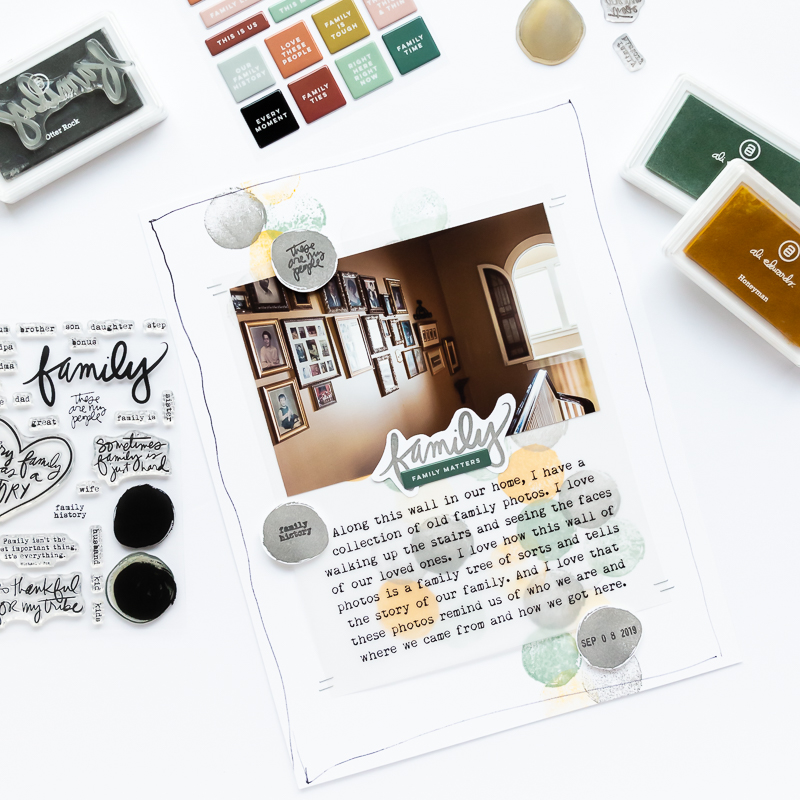 I created another layout about an 20+ year-old photo that turned up a while back.
These kinds of stories really have my heart right now. So instead of fighting it, I've decided to just embrace my sentimental mood.
As always thank you for letting me share my photos and my stories with you.
Love, Kelly