Hi friends. Happy Monday. I hope you had a good weekend! Ours was an eventful weekend – we got our girl moved into to her college apartment!
We left Friday morning with a truck full of clothes and dishes.
I rode with my girl in her car. Really it's so fun riding in the car next to her. Except when someone doesn't use their turn signal or cuts her off. LOL
Once we got to campus and into the apartment, we hauled her stuff up to the third floor. Gawd. So thankful to have lots of help from her friends who came to welcome her back.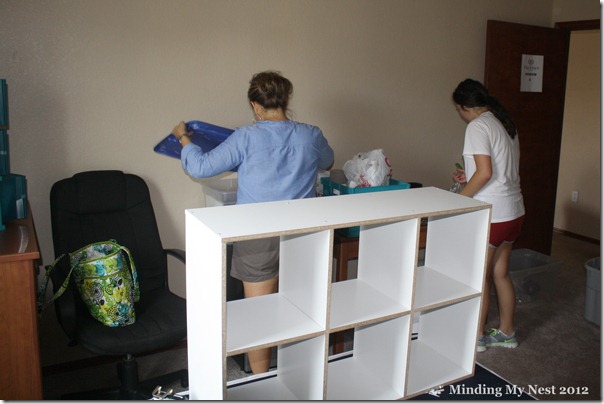 It was also really to fun to have our friends Bryan and Carrie and their kids there too. Cayli and Kelsey are roommates again this year along with one of Kelsey's good girlfriends from high school.
And because Carrie is well…Carrie…she had that washer and dryer going non-stop from the time we got there. LOL
Finally after two days, three trips to Target/Wal-Mart/Best Buy, and 27 giant bags of trash later, our girls had one super cute apartment.
I love how Kelsey's room came together. From her bedding to posters, the colors are so bright and fun.
I also loved helping her put out all her stuff. So fun being able to share this experience with her.
If Kelsey were writing this blog post she would probably tell you how excited she is to have her very own bathroom (first time ever).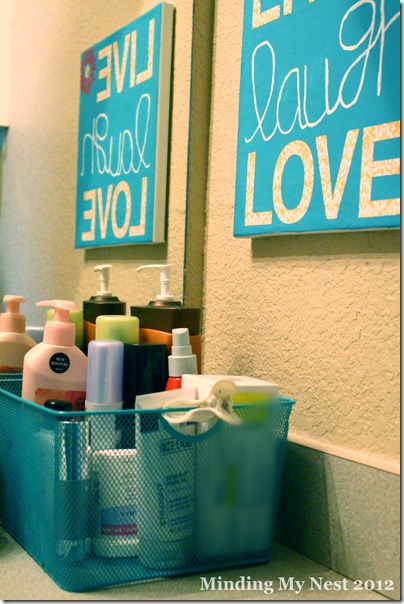 She might also tell you how she gently reminded me that I didn't need to go around picking up after her friends.
What can I say…once a mom, always a mom. Old habits die hard. hehehe
It wasn't just move in day for us, but also for most of the dorms. It was interesting to see all the freshmen and their families moving in. As I watched the freshmen walking around campus with their maps and looking so lost, it was almost as if I got a glimpse of Kelsey's world last year. And as I saw the parents lugging giant tubs of dorm room stuff from the parking lots I could help but think about last year. To be completely honest, I am glad to have that behind me. Past the hard part.
Several of my friends have students starting college this year. And one gal in particular, a new empty-nester having a bit of a rough time, asked me, "Does it ever get any easier?"
She asked me.
My heart went out to her. I remember that day. The fear, the sadness, the emptiness, the heartache.
So if you happen to be reading this blog and you just said goodbye to your college student for the first time, I will tell you – it's never easy leaving your child behind. But thankfully, and I mean thank you God so much, it does get easier.
Peace, Kelly