A few months ago, I got a call from my girl. She was in tears…upset because Poppy had, once again, attacked her. These kinds of attacks were becoming more and more frequent and it was starting to become a real problem for Kelsey.
At the time, we weren't exactly sure what was causing Poppy to lash out. Kelsey and I both did a fair amount of research about cat behavior, but my gut said Poppy was most likely frustrated with being left alone all day in Kelsey's tiny apartment while she was at work. So that week, as Kelsey was getting ready to leave for a business trip, she brought Poppy to the house along with all of her stuff. We were hoping that coming here, to my house, with more room to roam might be the solution.
Growing up with cats my whole life, I knew from experience that it would take Poppy some time to adjust to her new surroundings – we didn't see much of her for the first couple of weeks. But after a month or so, Poppy finally started warming up to Tripp and me. And now, three months later, Poppy seems right at home.
It's so fun to see her playful personality shining through. As a "Tortie" (or tortoiseshell cat) she is quite vocal and very social. Poppy loves to be close by whether I'm in the kitchen or in my office. Poppy is also very curious and loves poking around in my craft cabinet or venturing outside. Then there is her thing with socks…it cracks me up to see her coming up the stairs with one of Tripp's socks in her mouth only to find it in her water dish the next morning.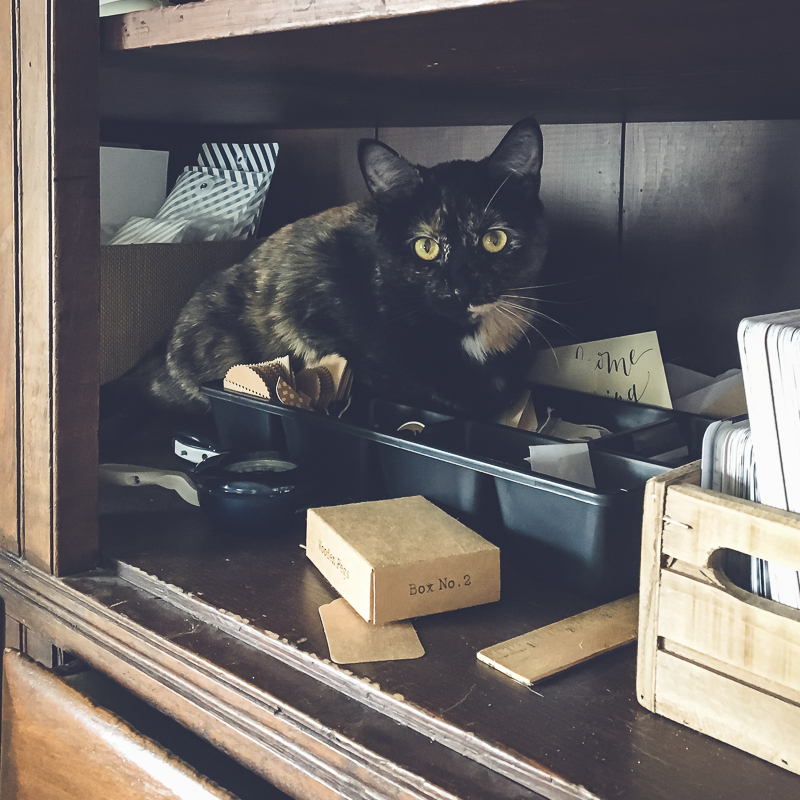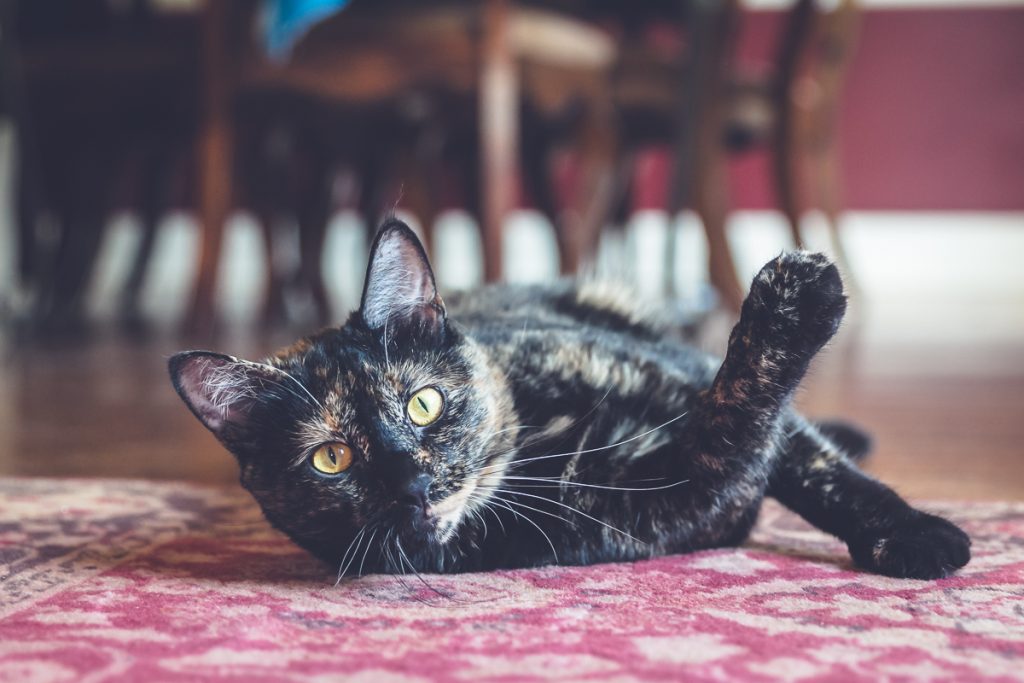 Life with Poppy is never dull …she is such a funny cat! But I am so enjoying having her playful spirit around.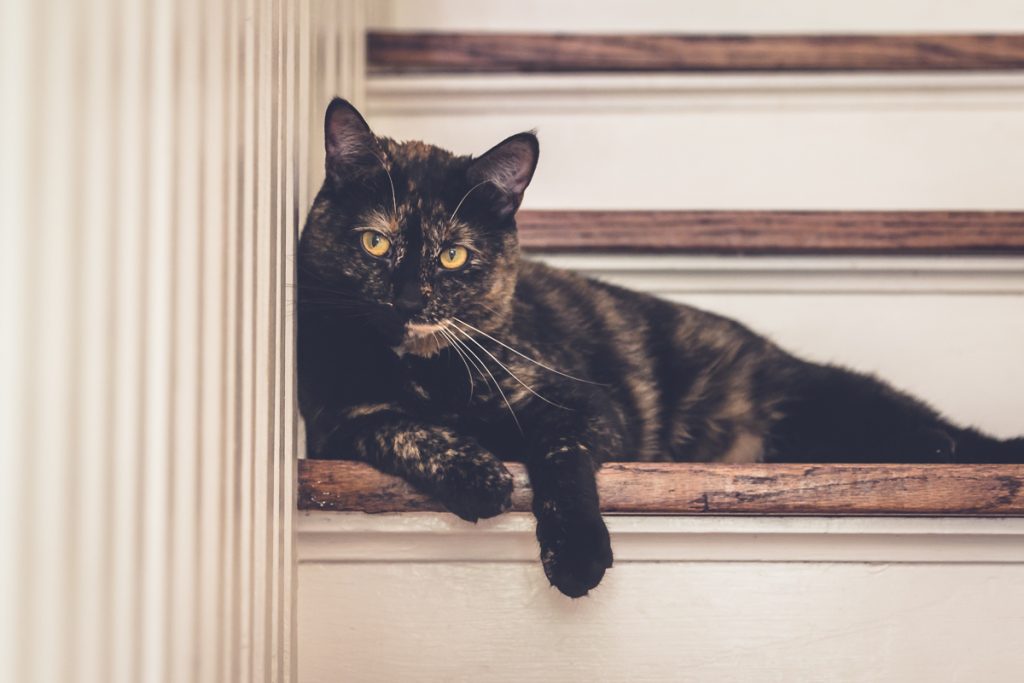 And I know that Kelsey is so grateful to see that her sweet little rescue kitten is enjoying a happy life with us.