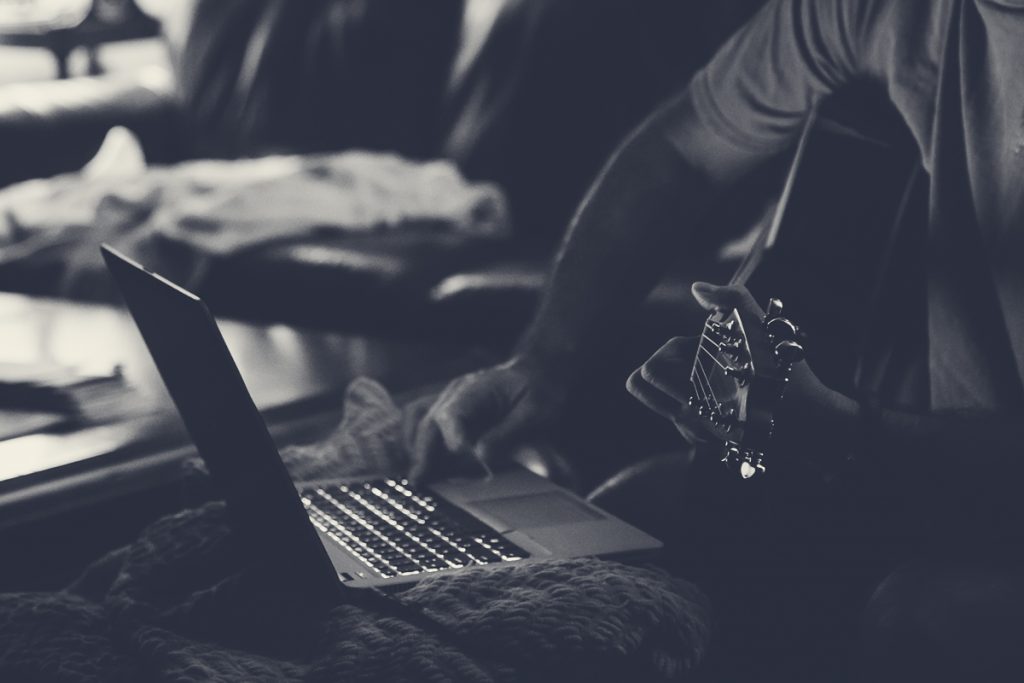 It was one of the first things we knew we had in common when we started dating…our mutual love of music.
Music has always been a big part of Tripp's life.  His beautiful voice graced his school's show choir for years.  I've always joked that can he pick out and sing harmony to any part in a song.
But it's not just singing…Tripp also plays guitar.  For his 50th birthday, we got him a really nice one.
He mostly plays in the evenings.  Down in the basement with the dogs as his audience he plays along to his favorite classic rock and country artists.  Learning new guitar riffs and subtle chord progressions.  For no other reason than because he loves music.  It makes him happy.
Thanks to an old house with duct work that comes up from the basement, I can hear his playing wherever I am in the house.  And I love it.
Tripp brings music to my life – but not just through song.  In everything he does.  And today, on his birthday, I want him to know how much it means to me.
Happy Birthday, Dear.  Thank you for the music.
I love you.