This is what a Miniature Schnauzer looks like when she's about a month overdue for a haircut.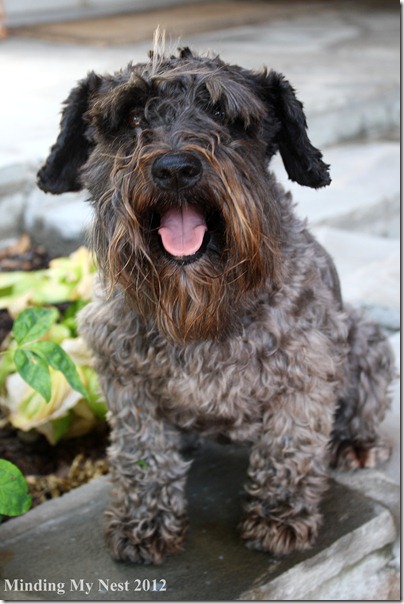 I find her completely adorable when she's all fuzzy and grown out like this.
And here she is fresh from Dazzle Dog. Complete with pink bow.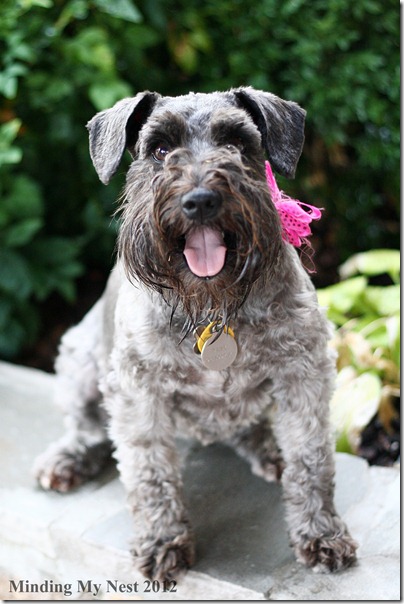 Look who's finally getting used to the camera!

Oh Daisy. I just love you to pieces. Even when you're a mess, sitting right in the middle of my asters.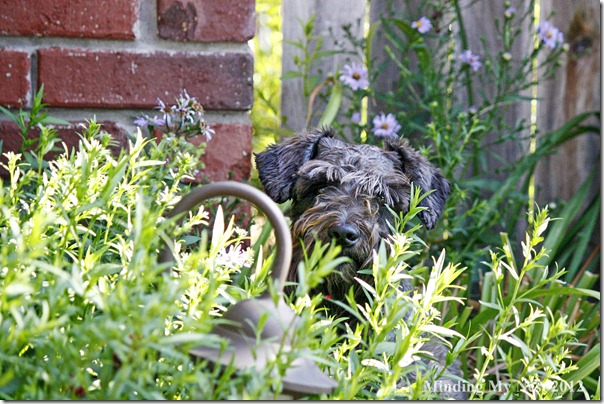 Love, Mom