Babe….they all look great. Just pick one!!
I know what you're thinking.
I bet you're thinking that this is what Tripp was saying to me a) at the farmers market picking out a cantaloupe, b) at Ulta trying to complete my DIY eyeshadow palette, or c)  looking for the perfect hosta for my garden.
Oh, but you would be wrong my friends.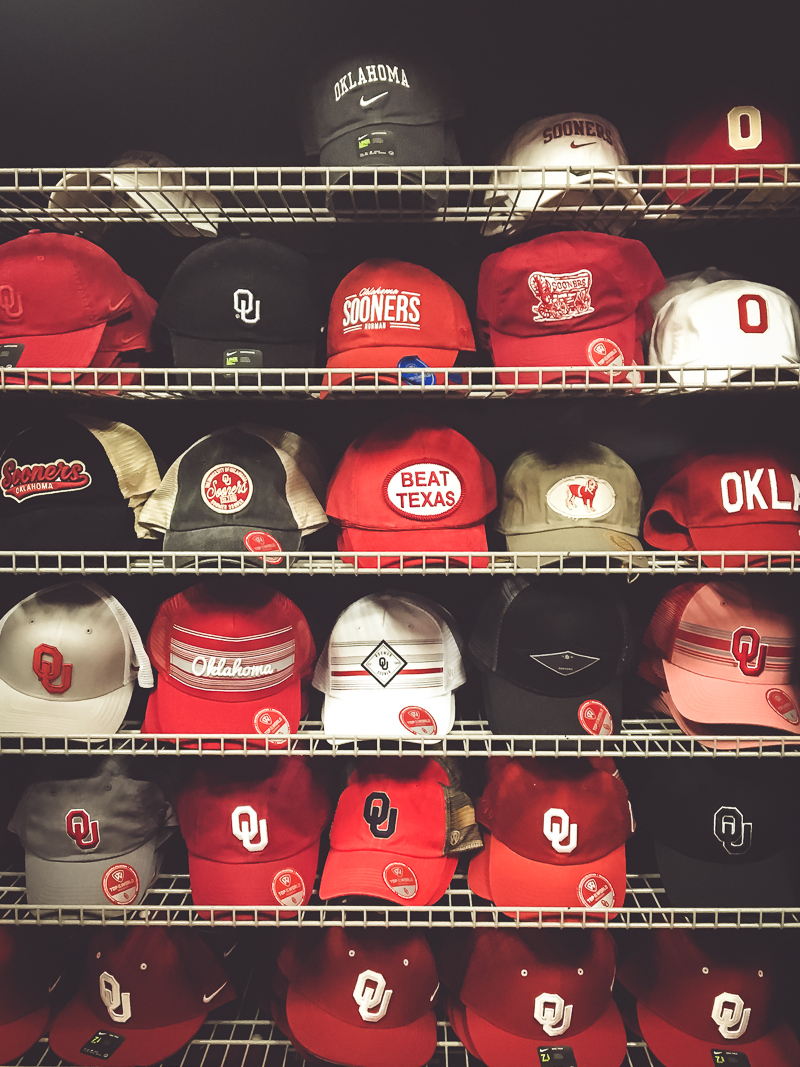 This exasperated plea was made by yours truly after spending 15 minutes with my beloved who was trying to pick out a new white ball cap last weekend. <<shaking my head.
This past weekend we were in Norman for the OU football game, and on our way to the stadium, Tripp said to me, "If we have time, I'd like to stop by Campus Corner and get a new white OU hat." To which I replied, "Sure babe! No problem!" Because shopping with Tripp is typically a 'get in & get out' kind of thing.
Except when it comes to ball caps apparently.
And it's not just my beloved OU-loving spouse either because there were about 12 dudes hovering around the rack of ball caps at the back of the shop with the same bewildered look in their eyes. First trying it on then walking around the corner to look at themselves in the mirror. Fussing with the bill and trying to get the fit just right. Trying to find the ONE ball cap that had the right look and feel, and also proclaimed their love and loyalty to the First United Church of the Sooner Nation.
Or the University of Oklahoma for the rest of us.
In case you were curious (and I mean why wouldn't you be?), below are the top five reasons that a particular ball cap might not have the right look or feel:
The front is too tall
The front is too short
The bill is too narrow
The bill is too flat
The fabric is too flimsy
#helpme
OK…with all of that said, I know that you are on pins and needles wondering if my beloved was able to find that ONE special cap.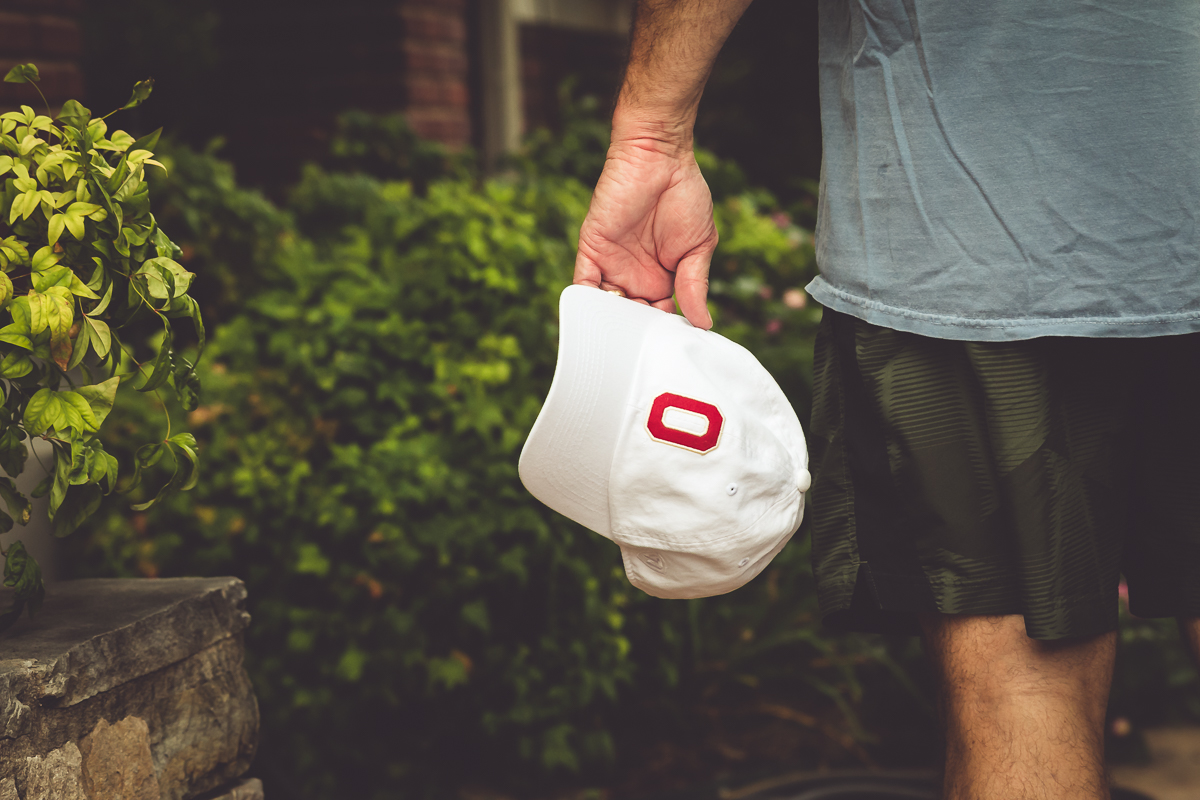 And I am happy to report that indeed he did.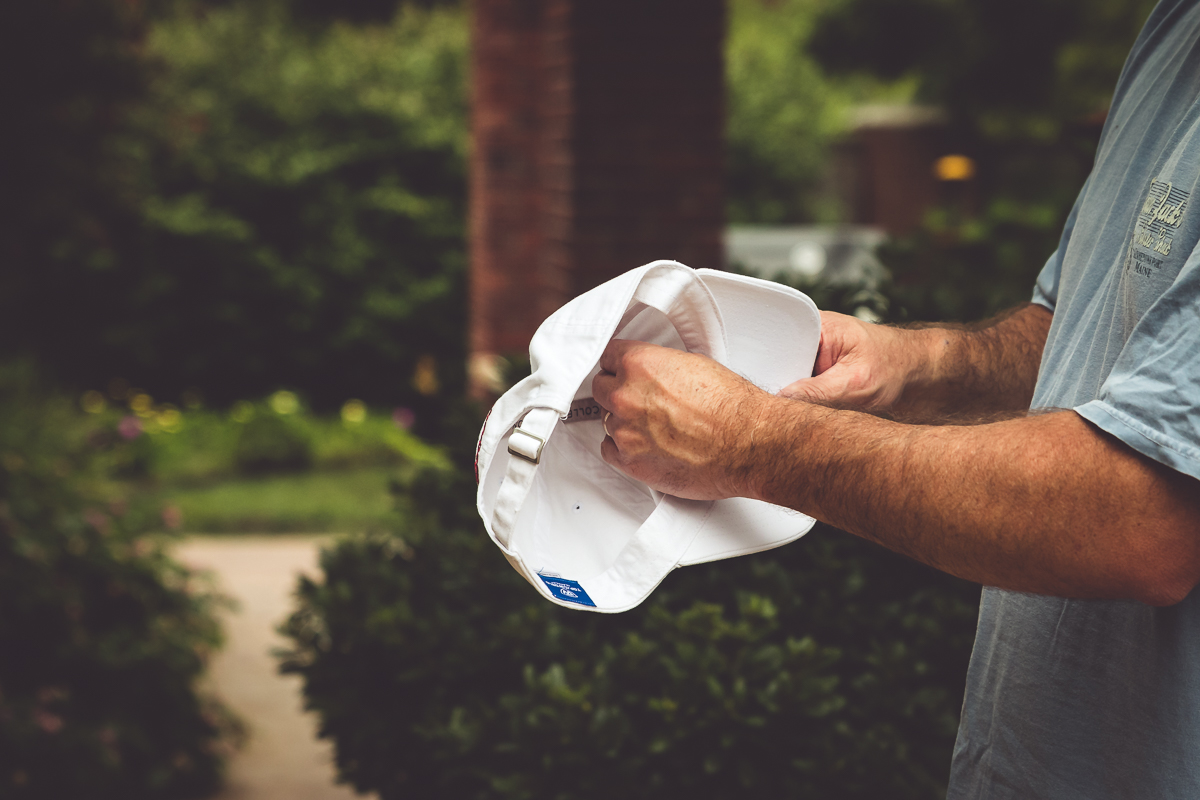 He was like a little kid with a new pair of sneakers on the first day of school.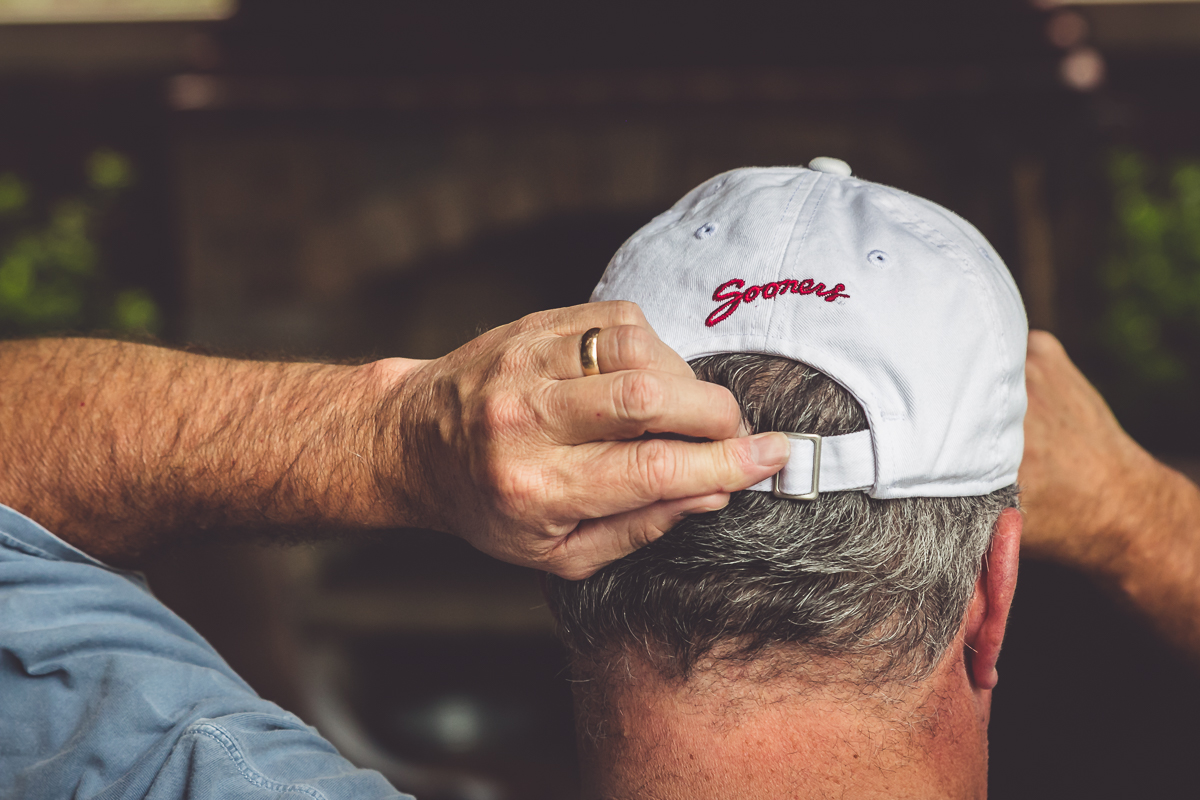 And he is still wearing it loud and proud.
Oh Tripp. You just make me smile. I love how much you love your Sooners!
Love, Kelly
SaveSave