Earlier this month, we celebrated Tripp's birthday by going to the Bedlam football game in Norman.
Also, please note the white hat that my beloved is wearing.
Even though it was FREEZING cold, we still had a great time. Plus it was awesome getting to spend the weekend with Kelsey and Alex.
This is the story I'm telling using the Ali Edwards November 2018 Stories By The Month™ Digital Kit.
I thought the football stamp included with the kit would be a fun title cut out using my Silhouette CAMEO. I also used a couple of the journal cards and chipboard elements (after changing the color from orange to red of course #boomer).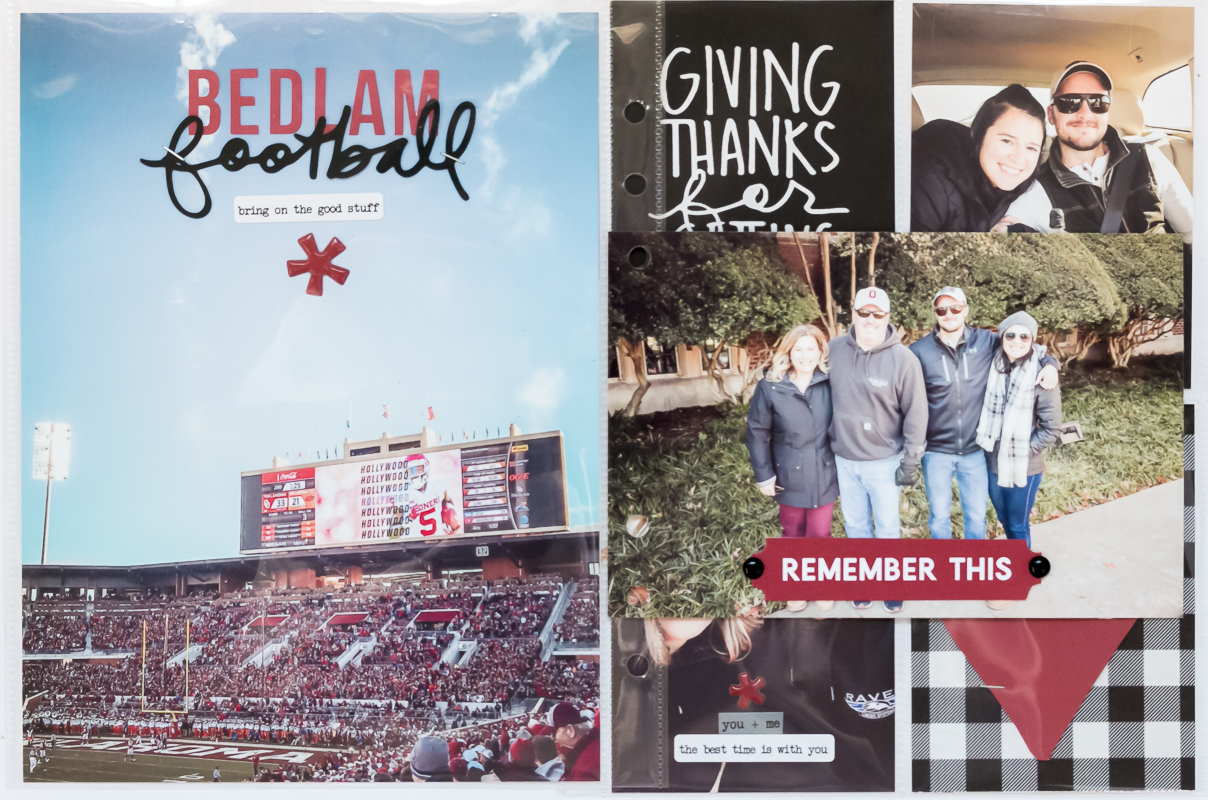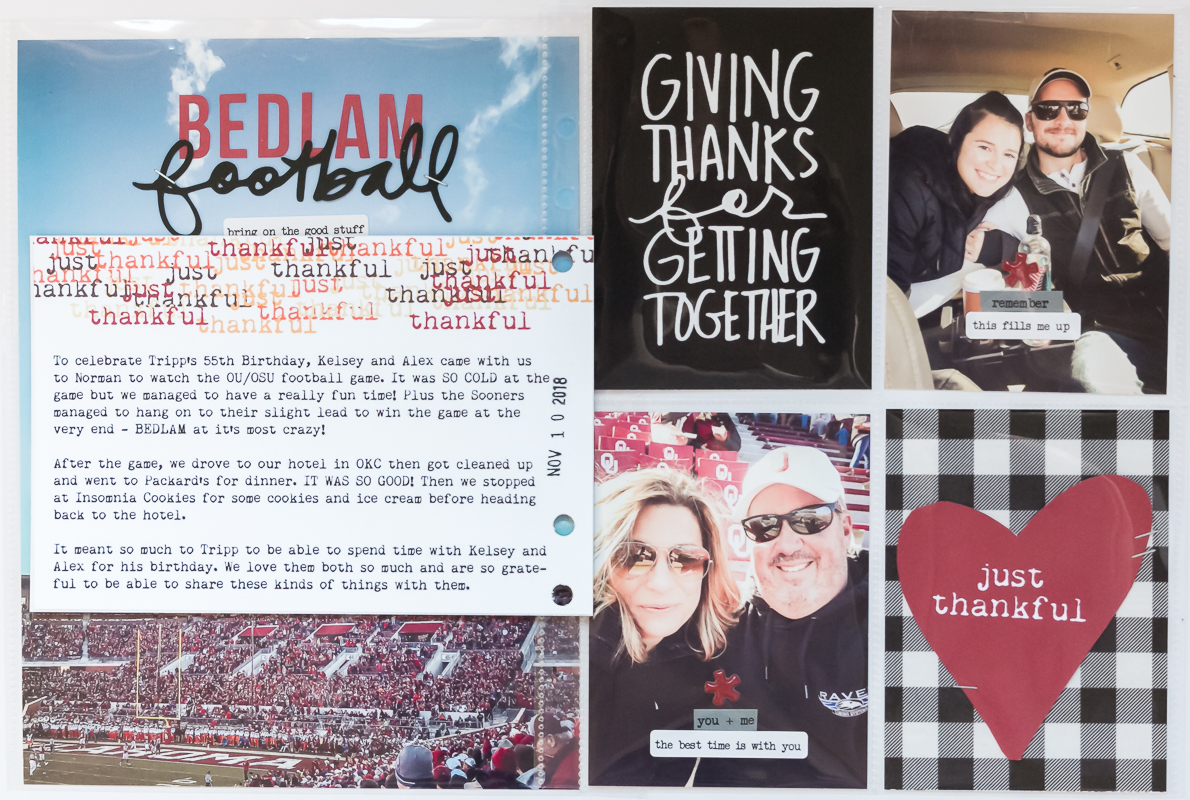 There's nothing really special in terms of the project itself…but it's the memory that it preserves that makes it so special to me. I love looking through my photo albums and seeing the faces of my loved. It's what got me into scrapbooking so many years ago, and what continues to motivate me today.
As always, thank you for letting me share my memories and my stories with you.
Love, Kelly
P.S. I am sharing my process today on the Ali Edwards Design Inc Instagram account if you would like to see how I put this together start-to-finish.