Today's blog post is brought to you by the letter "C".
I got kind of a late start with my cucumbers. So while my tomatoes are going gangbusters, my cucumbers are just getting started.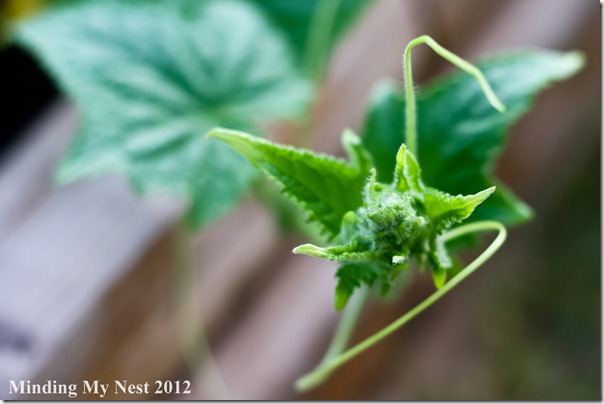 My favorite thing about cucumbers? (Well besides their cool, crunchy wonderfulness.)
Curly-Q's!!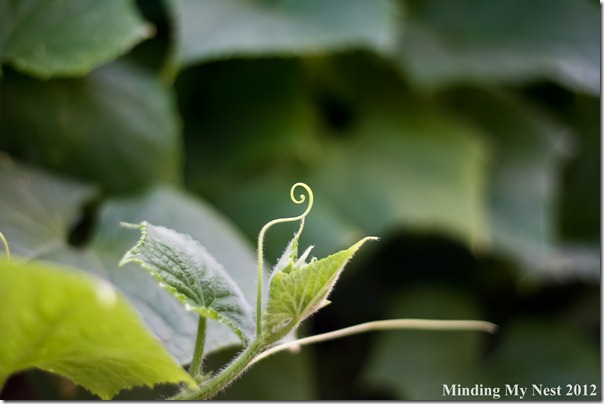 So apparently, curlicue is the "official" spelling of Curly-Q. But no matter how you spell it, they are just about the cutest thing I've ever seen in my garden. I love the way they twirl and spindle around my garden fence. Well that and anything else they can wrap their cute little tendrils around.
How about a cute curlicue collage.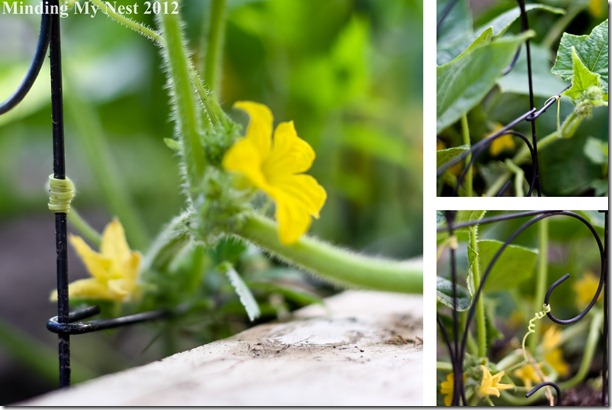 So while I was down on my hands and knees taking pictures of curlicues I happened to spy the emerging leaves of my cantaloupes. And I was utterly delighted to see a tiny little ring of water droplets circumnavigating the outer edge of each leaf.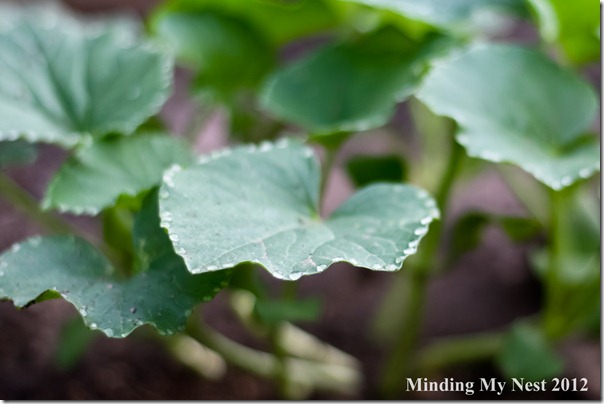 Cantaloupe condensation perhaps?
Clearly.
Cheers! Kelly