Well, all that talk about color and flowers in my previous post got me to thinking about all the colors that I have growing in my garden during any given time of year. So I decided to have some fun* and see if I could find examples of flowers in all the colors of the rainbow.
*Sidenote: why yes, I do realize the highly subjective nature of calling an exercise like this "fun". <<wink>>
In practical terms, basically what this meant was spending an hour of falling down the rabbit-hole of my Lightroom catalog and creating a collection of my photos of colorful flowers.
Warning! Shameless self-promotion alert! You can learn more about how I use Lightroom to organize my photos using collections in this YouTube video.
Anyway, once I had my flowers in a collection, the next step was to organize them by color. And to do that I geeked out on color wheels – I ended up going with the standard color wheel which is based on three primary colors (red, yellow, blue), three secondary colors (orange, green, violet) and six tertiary colors which are obtained by mixing a primary color with a secondary color.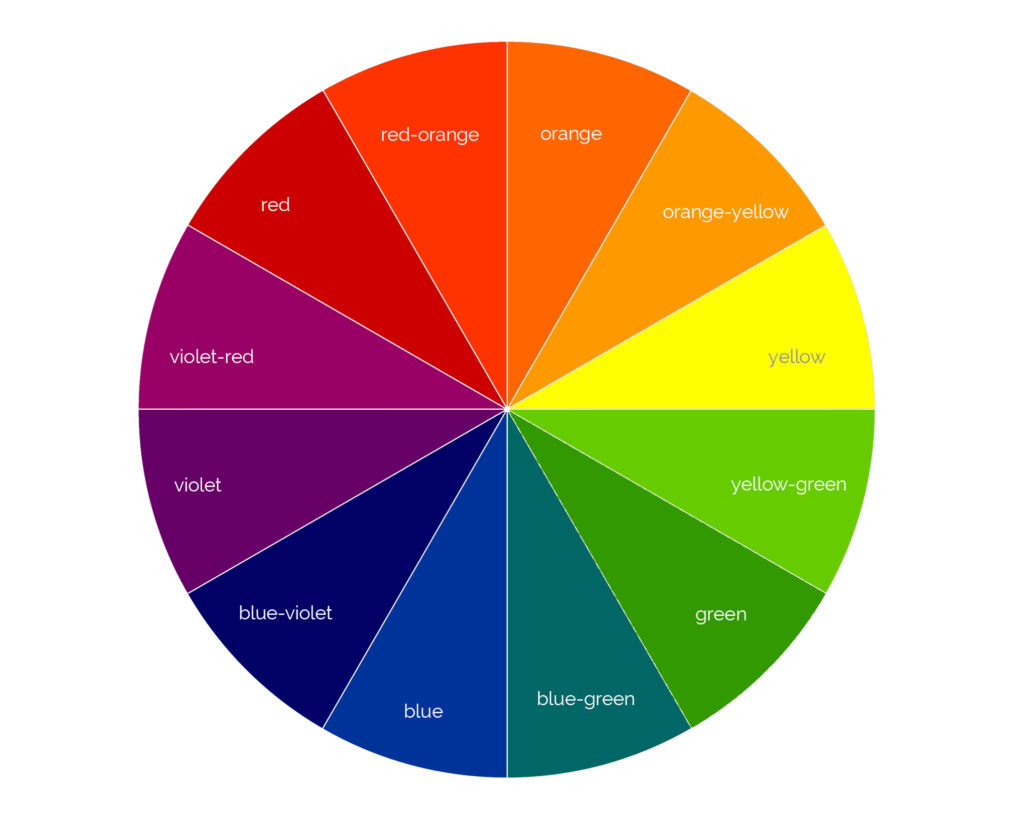 See? Isn't this fun?? <<wink>>
Now I bet you're dying to know if I was able to find all twelve colors represented and I am happy to report that I did! And with the exception of two photos – all of these flowers were grown in my yard.
Oh did you want to see how the flowers look on a color wheel? I'm so glad you asked! I did too!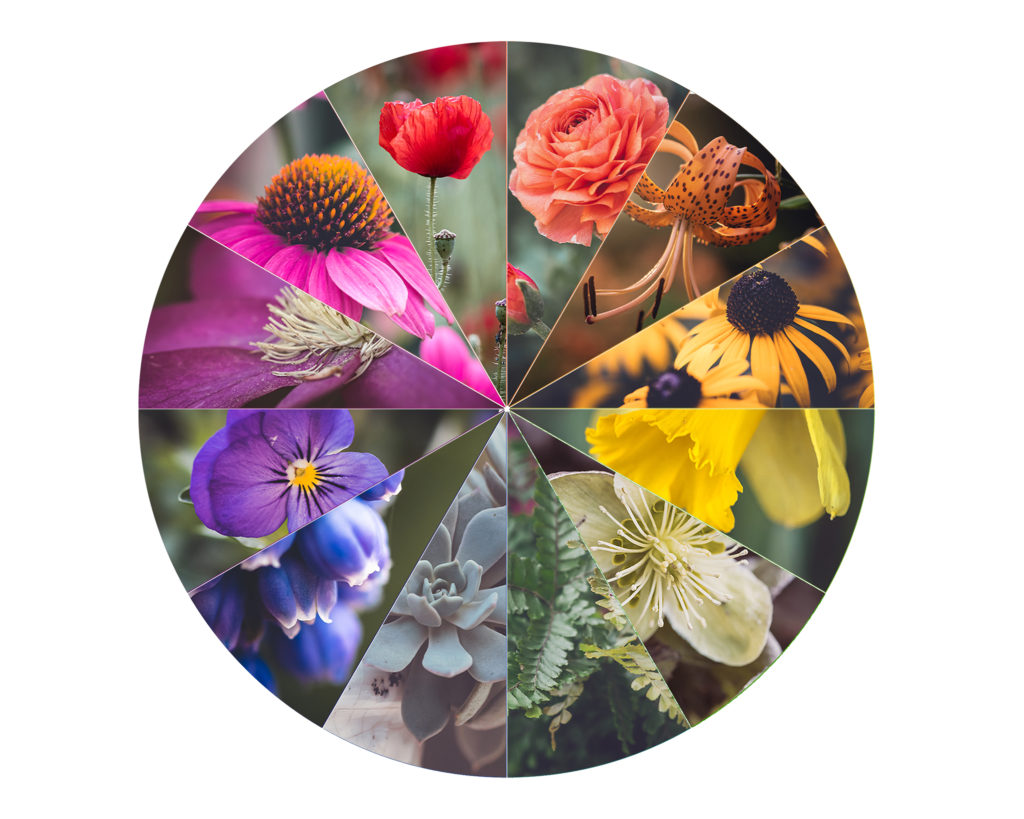 Sidenote: I realize that in this illustration, green and blue-green aren't technically flowers, but those colors were pretty hard to come by in most urban gardens like mine.
Can I tell you? Seeing the rainbow in my garden flowers is so awesome. Color makes me so happy and it is definitely one of my favorite things about growing flowers. From the happy yellows and enchanting indigos of early spring to the bold, vibrant reds, magentas, and oranges of summer, every season in the garden offers its own shades of beautiful blooms.
I'm very fortunate to live in a climate that allows me to grow a variety of different kinds of flowers. I'm also grateful that our growing season is relatively long with only a few months of a drab, colorless landscape to endure.
My garden blesses my life in so many ways and I am so grateful for the color and magic and joy it brings to my life. Thank you for letting me share it with you.
Love, Kelly