So last night I was going through my recent blog posts and do you know what I realized? I have not posted about flowers in over three weeks! Can you believe that? It's shocking I know.
But never fear friends, yesterday I loaded my camera's SD card and went out front and took precisely 328 (give or take a few dozen) pictures of the daylilies blooming by my driveway.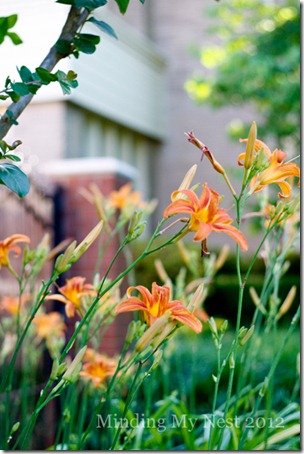 These lovely peachy/orangey/russety colored beauties were here when we bought the house. I moved them from the front yard to the driveway where I get to appreciate them every afternoon as I pull in the gate.
So in case you were wondering (and I know you were) the botanical name for these daylilies is Hemerocallis fulva, but they are most commonly known as the Roadside Lily or Tawny Daylily.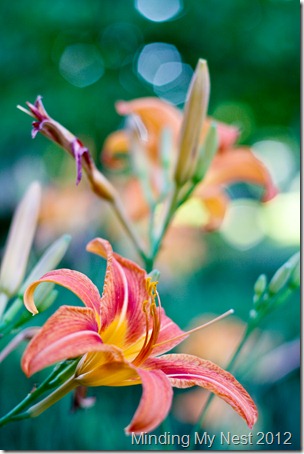 Probably due to the tawny color. Man I'm so smart.
Fun fact: according to Merriam-Webster the definition of tawny is a warm sandy color (like a lion's mane). And much fancier sounding than "peachy/orangey/russety."
I decided to geek out on daylilies and consult my favorite website for all things random, Wikipedia. There I learned that the Tawny Daylily flower is comprised of three petals and three sepals which are collectively known as tepals and that their throat is usually a different color. Also in the center of each flower are its six stamens and two anthers.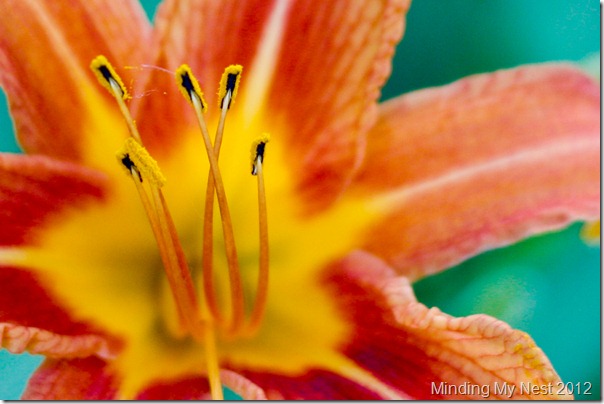 At any rate, the Tawny Daylily gets a bit of a bad rap due to its tendency to spread like a weed via their underground rhizomes, but I have mine pretty well hemmed in by the sidewalk and haven't had any problems with them.
So that's the end of today's botany lesson. And in case you haven't had enough daylilies for today, here's one more for the road.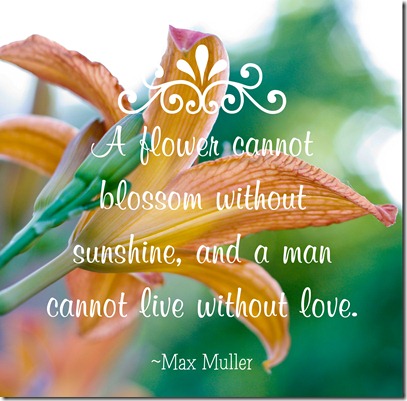 Peace, Kelly