so these past few days have been really cold. and by that i mean oklahoma cold…nothing like our friends in the northeast. but nevertheless it's been too cold to leave the dogs outside during the day. and so to keep them entertained until i get home in the afternoon we buy them stuffed animals to play with.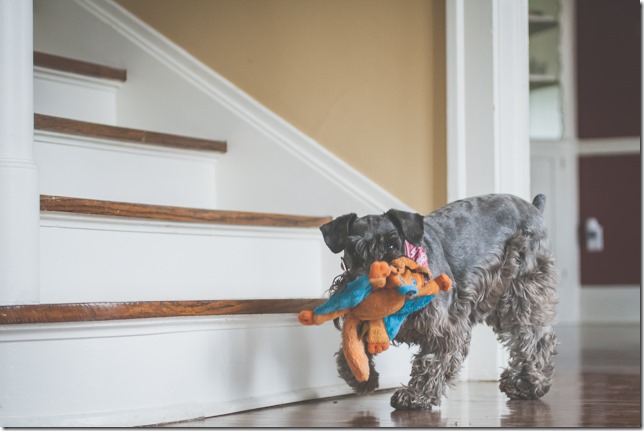 and by play with i mean remove the stuffing from.
riley prefers 'teddy bear'.
see…he knows i'm talking about him.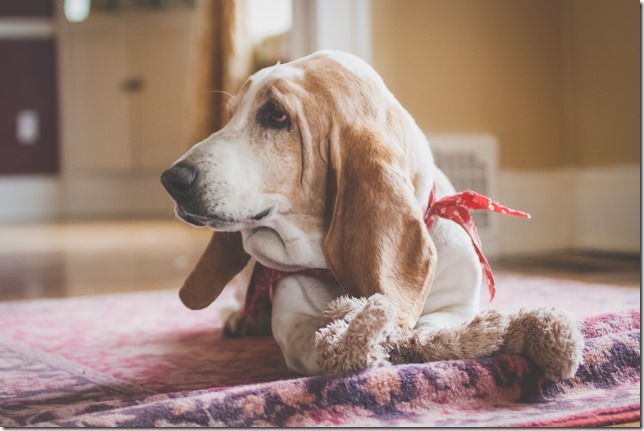 daisy's toy of choice is this squeaky bat.
well it used to squeak…she's chewed right through the squeaker. but what she especially loves are is the tail and the crinkley bat wings.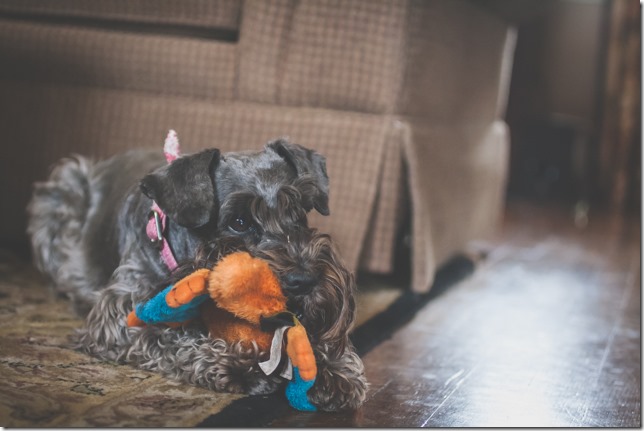 yes, i'm talking about you miss daisy.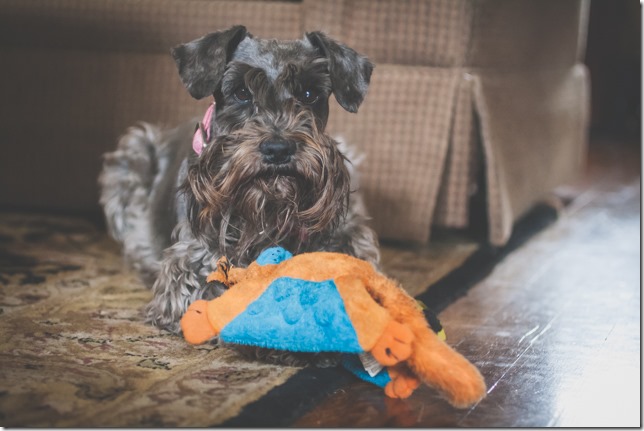 sometimes it's rough…er…ruff life.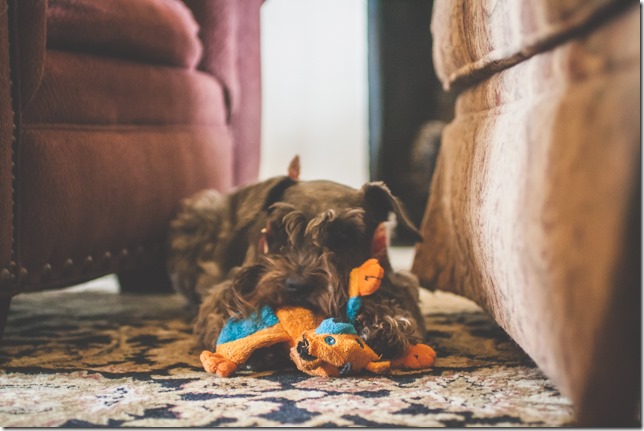 your daily dose of cuteness right here.
you're welcome.

love, kelly