one of my very favorite things about the holidays is receiving christmas cards in the mail. and night while browsing through pinterest (i know…don't say it) i stumbled across this adorable christmas card display.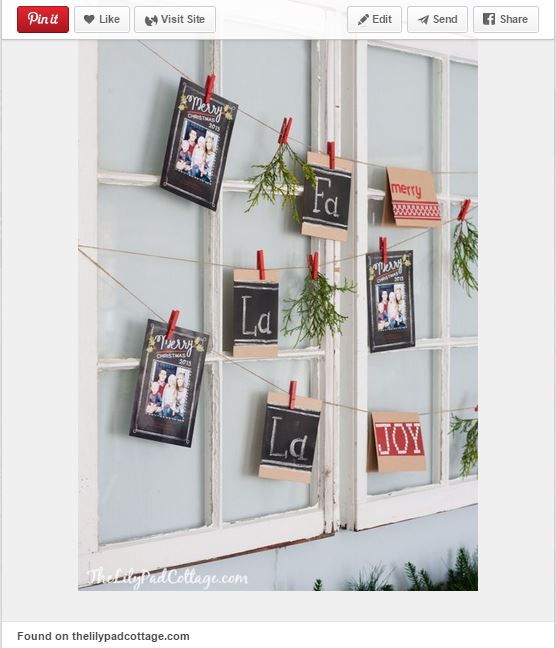 so cute right.  and i thought to myself, "oh man…i wish i had a couple of old windows like that."  and then realized, wait…i live in a 100 year-old house.  i already have old windows. which then gave me the idea to string a christmas card display garland across the french doors in my kitchen.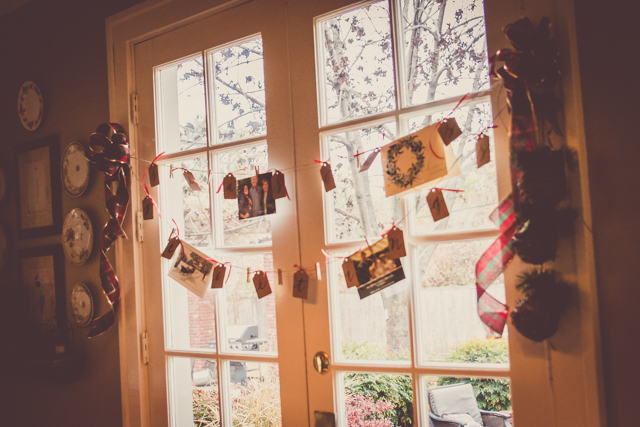 seriously you guys, this was so easy…took like maybe 30 minutes tops.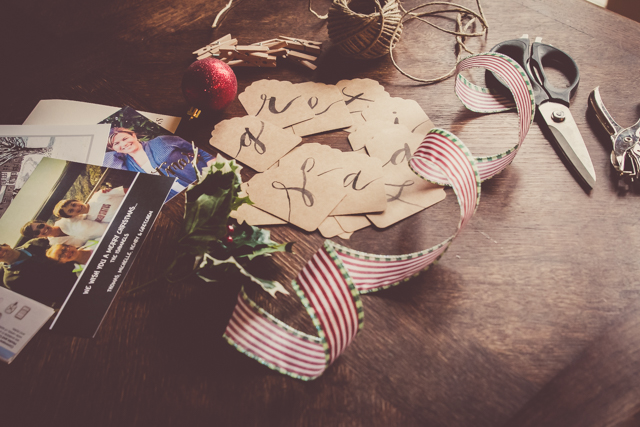 to start with i punched out some kraft cardstock and then used some of my calligraphy supples to letter the phrase 'seasons greetings'.  you could totally just use a sharpie to write your own letters.  or you could use some letter stickers or print this out on the computer.  the idea is to keep it simple! 🙂
next i strung two strands of twine across the width of the both doors.  i made a loop on both ends and hung them from white command hooks.  next i punched a hole in the top of my letters and tied it to the twine with some colored raffia-type ribbon.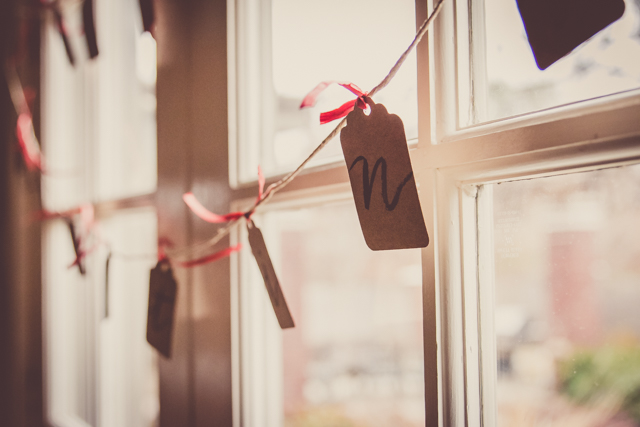 some cute plaid christmas ribbon would have been adorable but i couldn't find any at home, and i was not about to make a trip to hobby lobby with my dirty hair and baggy sweatpants.  😉
to attach the cards, i used some of the mini-clothes pins from my diy framed picture hanger and attached my christmas cards to the twine.  and as a finishing touch i added a couple of bows at each end to cover up the command hooks.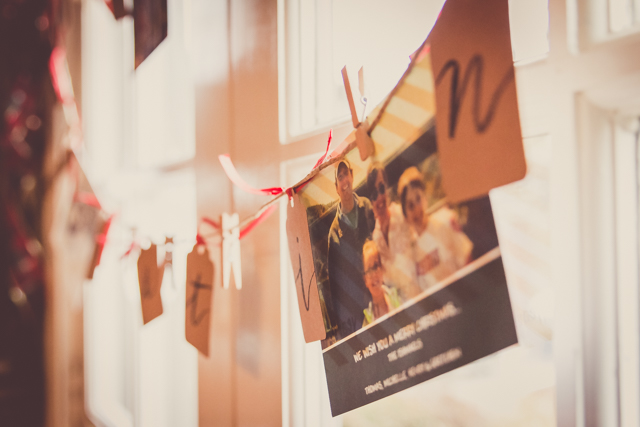 i just love the way it turned out.  and it makes me so happy everyday to see all the pictures and cards from friends and family.