For those who live in a land of deep darkness, a light will shine. Isaiah 9:2
This past Friday, we celebrated the Winter Solstice. And the morning light coming in through my kitchen windows was a very welcome and joyful sight after enduring the longest, darkest night of the year. As I stepped back and snapped this photo, I said to myself, "We made it. It's only going to get better from here."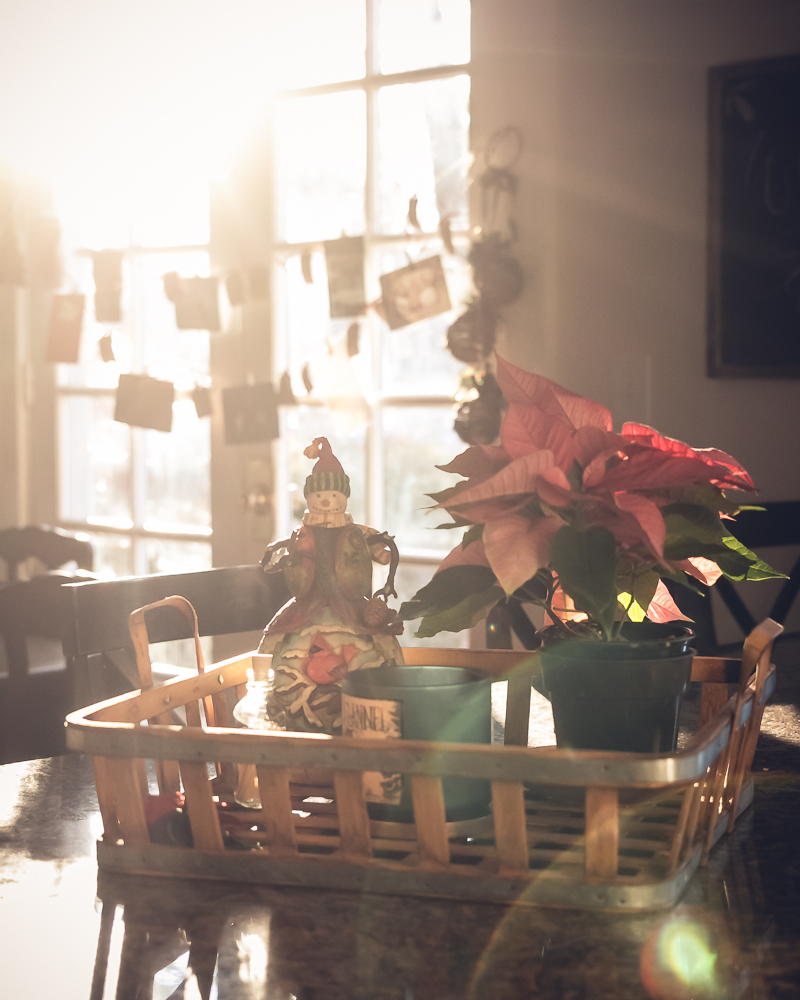 As I sit here typing up this post, I do so knowing that this time of year is often anything butlight. I also know that sometimes the darkness lasts, not jut for a night, but for a whole season.
I am thinking of the dark seasons of my own life. The months after my friend Robin died and how the sadness and grief landed heavy on my heart. The months before and after Kelsey left for college with the nagging doubt and fear about my identity and purpose in life. The emptiness and complete lack of direction I felt.
I am no stranger to darkness.
But what sustained me during those dark times was my faith. My belief in a Good and Loving God. My belief that, even I couldn't see it with my own limited perspective and understanding, the light was still shining. I had hope in knowing that Jesus came to be the light in a dark world. And took comfort in the light of truthwhich is God's unfailing love for me.
If you are experiencing a dark season of life right now, I just want to encourage you and promise you that this season won't last forever. The sun will shine and will have joy in your life again. Until then, my prayer is that you will experience the light and love and peace of knowing that God is with you.
Wishing you all a very Merry Christmas.
Love, Kelly