Something wonderful happened today.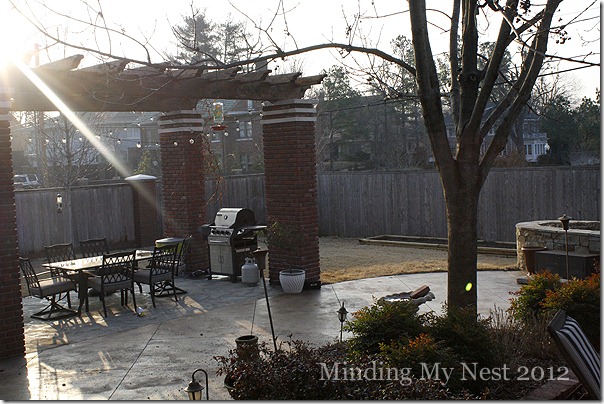 After several days of dreary, cold, damp, gray weather, the sun finally came out. And I was glad – I missed the sun's golden light and healing warmth.
And as if the actual sunshine wasn't enough to warm my heart, I was also nominated for a Sunshine Award from one of my original blog followers!
Hi Kelly! Been reading your blog for some time now, but don't always have time to comment. Just wanted to let you know I nominated your blog for the Sunshine Award today in my post –http://mamasemptynest.wordpress.com/2012/02/17/walking-on-sunshine/. Your blog is such a fun spot!
I just cannot tell you how this made my day Friday.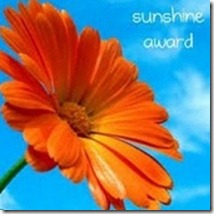 Cindy's blog was one of the first blogs I started following at WordPress.com when I created my original blog there. I enjoyed her beautiful photos and the inspiration and wisdom she shared. Cindy was also one of the first to comment on my blog and since then she has left me some very kind and encouraging comments – little morale boosters when I have needed them most.
I am so honored to be included in the company of Cindy and others who have received this award. And the deal is, as a recipient of this delightful award, I have a few rules to follow:
Include the award's logo in a post or on your blog. See above.
Answer 10 questions about yourself. See below.
Nominate 10-12 other fabulous bloggers. See my list below.
Link your nominees to the post and comment on their blogs, letting them know they have been nominated. So happy to share the love!
Share the love and link the person who nominated you.
Ten Sunshine Award Questions (and answers):
Favorite color: It's a close race between green and pink – the colors of life and happiness.
Favorite animal: Oh how could I ever choose between my Riley, Daisy, or Pumpkin.

Favorite number: Four
Favorite non-alcoholic drink: Coffee
Prefer Facebook or Twitter? Facebook probably because I'm old school. (Anybody else think it's a little alarming that Facebook is old school now??)

My passion: My faith and family – my purpose and my place to belong.
Prefer getting or giving presents: If I have to choose then I'd say giving, but I think mostly I just prefer to share. How's that for indecision.

Favorite pattern: Does Toile count? If not, I'd have to say Herringbone.
Favorite day of the week: Thursday – it's my Friday.
Favorite flower: Well this one is a hard as choosing between my pets!

A few of my favorites include pansies, irises, daffodils, zinnias. But today I'll also say camellias because I discovered that my camellia was blooming for first time in four years!
OK. So now here is the fun part – here is my list of blogs that regularly bring a little sunshine into my life. In no particular order:
I know, I know – it's not 10-12, but I consider my blog friends the same as my "real life" friends and that list is small as well.

Once again, I would like to thank Cindy for her vote of confidence. As usual, she just seems to know when I need it.
Peace, Kelly