Last weekend I was in Kansas City with Tripp. Which doesn't happen often. So we decided to make the most of our time and do a little exploring of the town we've been living in (at least part of the time) for almost a year.
So Saturday morning we got up early and drove up to the historical River Market district of Kansas City. It's about a mile north of downtown and is situated along the southern bank of the Missouri River.
Fun fact: It is the first and oldest incorporated district in Kansas City
The River Market is a vibrant neighborhood with lofts, restaurants, shops, cafes, and ethnic markets. And on the weekends the City Market, the largest farmer's market in the region, is bustling with vendors and shoppers looking for fresh produce, meats, and specialty foods.
The market was a feast for the senses – so many sights, smells, and sounds!
Three guesses what my favorite part of the market was (and the first two don't count!)
I scored this amazing bouquet of flowers for only $10!!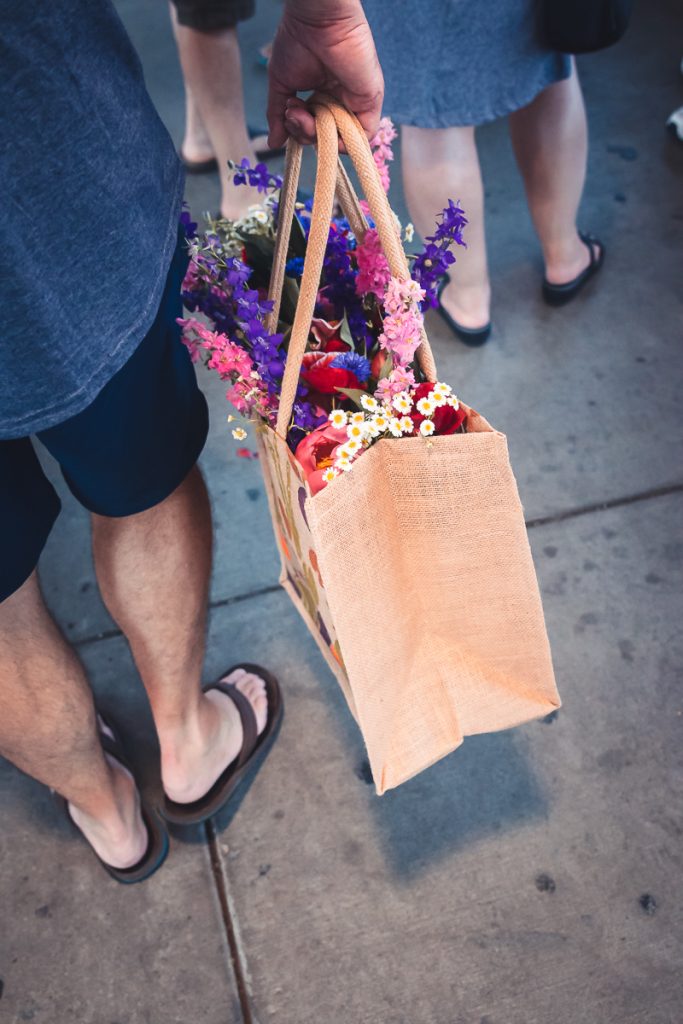 We also met our friends John and Pattie there and stopped for lunch at one of their favorite taco shops in the neighborhood. As we were sitting at the table, sipping mimosas and munching on chips and queso, I told Pattie that it felt incredibly indulgent to be there on a Saturday.
And by that I mean, at home, Saturdays are often filled with projects and chores and at least one trip to Home Depot and/or the grocery store. But this was different. It was so laid back and easy.
A weekend that felt like a weekend.
Yeah…that's something I could get used to.
Love, Kelly