October looked like (finally!) starting to feel all the fall vibes. Rich, warm colors. Big pots of mums on the front porch. The first signs of the leaves starting to change.
October looked writing down words and printing photos. Something I hadn't done in a long time. I'm always surprised at how easily it comes back to me when I haven't done it in a while. Kinda like riding a bike I think. The truth is that I haven't felt moved to do a lot of memory keeping this year. Like any creative outlet there are seasons of ebb and flow. But doing these layouts reminded me why I love it so much.
October looked like finding beauty and light on my evening walks when the darkness and ugliness of the world was on full display. And I am grateful that it was there to be seen.
October looked like giving thanks for my small, safe, ordinary life. Feeling grateful for Tripp and all the ways he shows up for us in our life together. Feeling grateful for my fur-babies that bring so much happiness and laughter to my life.
October looked like picking the last blooms of the season. We had our first freeze this week, so gardening season has officially come to a close. These are mostly likely the last of this season's blooms. It's always a little sad, and it's also a little bit of a relief.
October looked like feeling the pull to bring my attention to projects inside the house and being ready to embrace all the cozy goodness of this time of year.
October looked getting to spend some time with my girl. Kelsey came over last night to help me pass out candy to the hordes of kids that descended on our neighborhood to trick or treat. We sat huddled on the front porch in our big coats (and space heater!), freezing our butts off for one of the coldest Halloweens I can recall.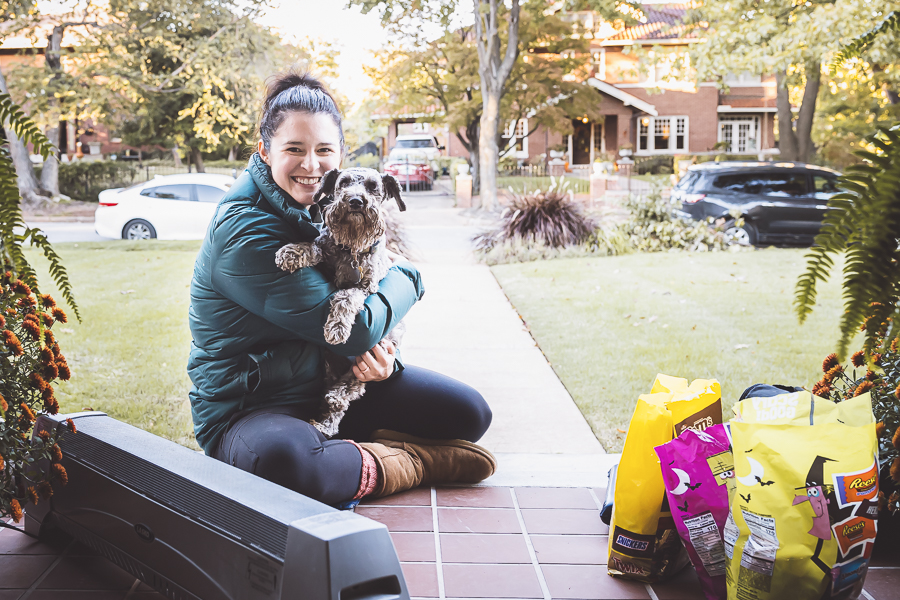 When the world feels chaotic and troubled, I am especial grateful for the comforting and grounding effect of my daily photography practice.
As always, thank you for letting me share my photos and stories with you.
Love, kelly