Before we left for our Spring Break trip to Houston, our azaleas were the botanical equivalent to Jessica Simpson.
But just five short days later, we were greeted with this magnificent sight when we got home!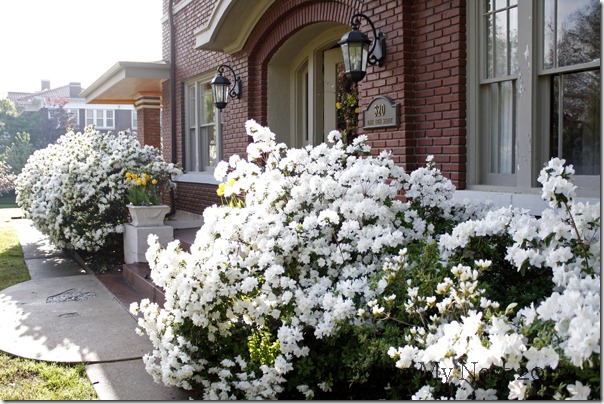 There's nothing quite as stunning as a mass of azaleas in full bloom and I just adore the clusters of trumpet shaped flowers.
These azaleas in my front yard appear to be an explosion of white blossoms, but upon closer inspection, there is much more color than meets the eye.
It's amazing what happens when I pay close attention to the details.
Peace, Kelly